Kel Tec RDB Review [2023]: Is it worth it?
In this Kel Tec RDB review we'll be covering what we think about the RDB rifle, its pros and cons, and its specifications and background. We'll also provide some extra resources for you to check out if you're interested in this Bullpup Rifle from Kel Tec.
Kel Tec RDB Specs
Barell Length

17.2″

Caliber

5.56 NATO

Sights

Rail Mounted

Action

Semi-Auto

Overall Length

27.3″
Kel Tec RDB Background
Bullpups are awesome and fun to shoot. However, some have been designed in a way that make it difficult for southpaw shooters to safely operate. Gun University will give you our professional opinion on whether Kel Tec have succeeded in their aim of making an ambidextrous bullpup rifle.
So what else do you need to know about the Kel Tec RDB bullpup rifle? Some of the most innovative aspects you'd expect from Kel Tec are found here in the RDB.
These include an ejection system that keeps your line of sight free from spent casings, allowing you to more precisely and safely operate the RDB. But, if you've read our other Kel Tec reviews here at Gun University, you know that things don't always work as well in reality as intended.
If you're thinking of buying the Kel Tec RDB, we've discovered a few things you really want to know first. Read on to discover what they are, along with our full review and grades for the Kel Tec RDB.
Kel Tec RDB Features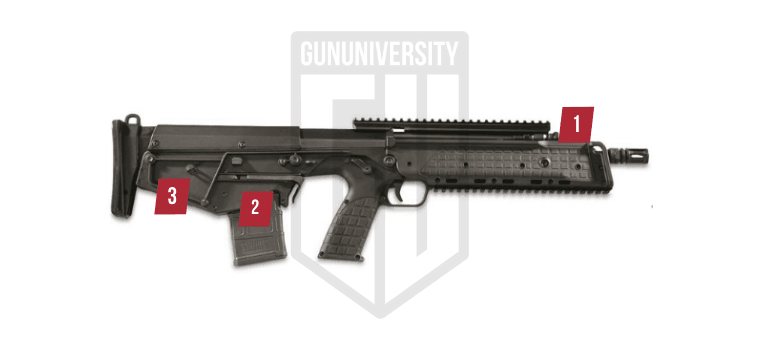 1
Ambidextrous Magazine Release
The mag release on the RDB can be operated with either hand.
2
Adjustable Gas System
Allowing you to change the power of the propulsion.
3
Downward Shell Ejection
This method of ejecting shells ensures the Kel Tec RDB is suitable for both left and right handed shooters.
Kel Tec RDB Review – Our Take
Honestly, we're torn on the Kel TEC RDB bullpup rifle. It is a really cool, simple, svelte, budget-friendly bullpup rifle.
However, it is made by Kel Tec which usually means two things: A+ on innovation, D on execution.
If you're thinking about getting the Kel-Tec RFB, get the RDB instead. Here's why:
Things we like about the RDB rifle:
SUPER SIMPLE operation! Seriously, one of the reasons we want one of these in our personal collection is how clean the design is INSIDE the gun.
It is a tiny bolt carrier, bolt, and op-rod. That's about it. You can't get much simpler than that.
When the bolt extracts the empty case after firing, it moves rearward and instead of ejecting the empty case when it reaches the rear of the magazine, it continues to travel rearward and and ejects the case downward behind the magazine. Then, it travels forward to meet the base of the next round in the magazine so that it can feed it into the chamber.
This means that the bolt travels twice as far as any other semi auto rifle: far enough to feed and an additional case-length rearward to eject. This doesn't;t seem like a good idea – extra movement and travel, however, it doesn't seem to be a problem for this rifle.
The KelTec RDB rifle is handy – it's not super light, but it's not too heavy either. The more you play with it, the more you realize what a handy package it is.
The RDB by Kel Tec is reliable. It just seems to work.
What we don't like:
The Kel Tec RDB is NOT pro-grade. This is fine for a range toy but we could never recommend this rifle for defensive use. Why? Well, even though it has been reliable for testing, there will surely be a malfunction (even if it is ammo related). And, once there's a malfunction (like a failure to feed, failure to extract, failure to eject, etc.) it is going to be near impossible to diagnose the problem and fix it.
The RDB is novel in that it doesn't have an ejection port that allows you to see in the chamber and see the top of the magazine. That seems cool until you realize that you can't diagnose and fix malfunctions. Good motivation, bad judgment.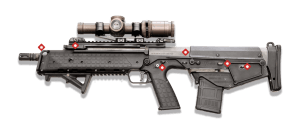 The trigger and mag release are nowhere near as good as the trigger and mag release on the Tavor X95. Seriously, this is a fun space-gun but if you're looking for a serious duty bullpup rifle, I think you're crazy to not get the IWI X95.
Kel Tec RDB Pros and Cons
Light
Nimble/Svelte
Novel Concept (Cool factor)
Inexpensive
Not pro-grade
Impossible to diagnose and fix malfunctions
Poor trigger and mag release
Report Card

Shootability

Very easy to shoot and operate – Perfect for hunting, but not as stable as a dedicated target rifle.

A+

Reliability

In our experience we haven't had any malfunctions.

A+

Ergonomics

Felt a little awkward when holding, it could had a better grip.

B+

Accuracy

Accurate enough for a "battle rifle"

B

Value

Not outrageous on price which is good, and is worth every penny.

A

Our Grade
A-
Reviewed by Dave Chesson
Reader's Grade
A-
Based on 28 Reviews
Your Grade
Do You Own This Rifle? Leave A Review
Success Your Grade Has Been
Added To Our Reader's Score
We use email to verify the accuracy of our reviews. We promise to never spam you.
Kel Tec RDB Gun Deals
Kel Tec RDB Ammo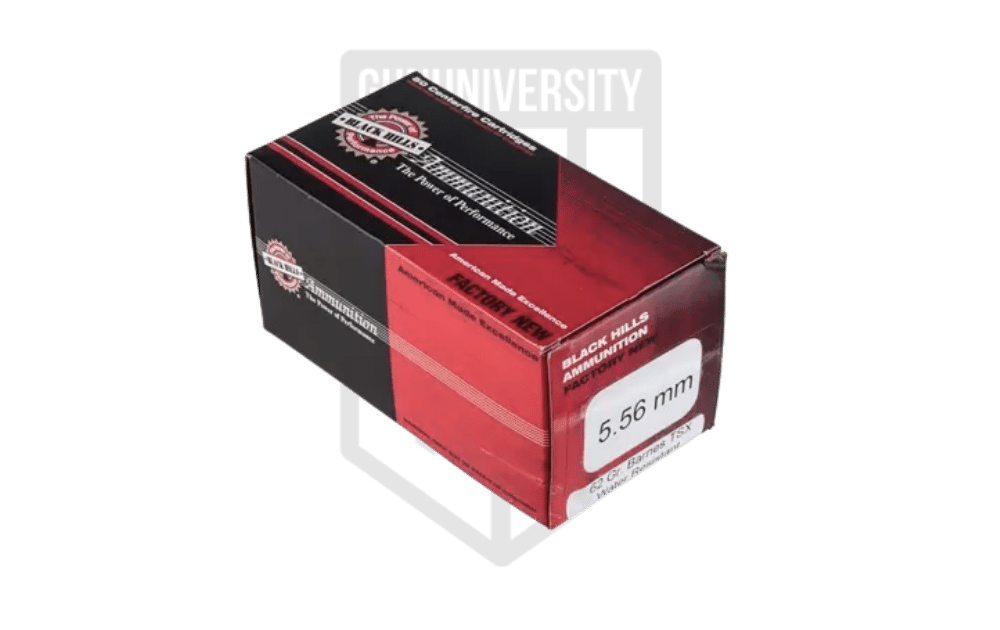 Black Hills 5.56 NATO TSX Ammo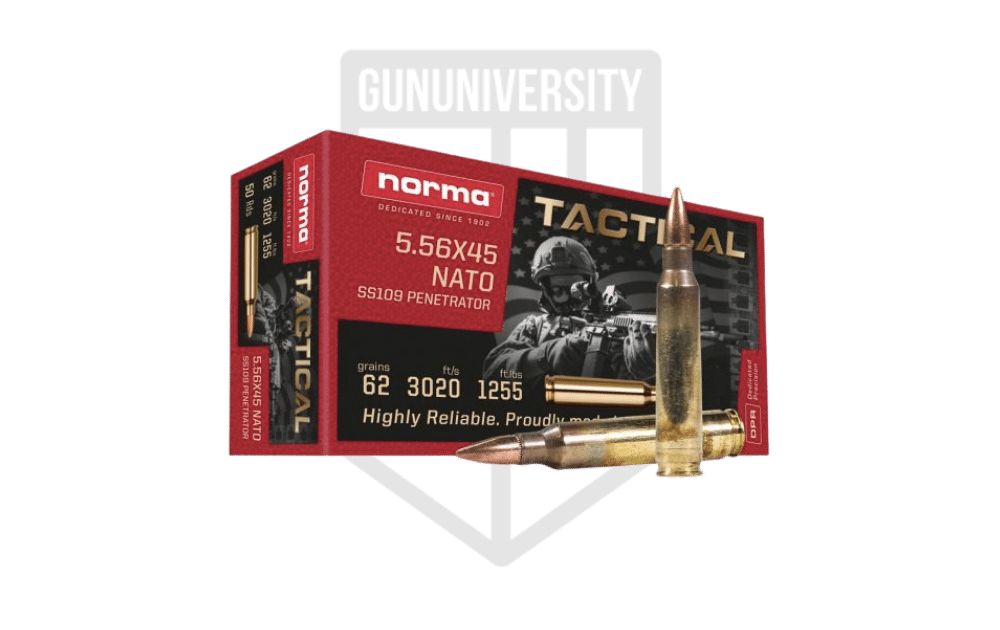 NORMA 62 GR FMJ 5.56X45
Kel Tec RDB Starter Pack
If you've decided to pick up the Kel Tec RDB, or found another firearm that suits your needs, there are some bare essentials you're going to need to pick up in order to maximize its potential and your safety regardless of if it's your first firearm or not.
Gun Cleaning Kit: Otis All Caliber Elite Range Box on Amazon or build your own personalized cleaning kit with premium components.
Shooting Glasses: All it takes is one piece of rogue hot brass, and you'll learn the importance of shooting glasses. But not all glasses are built the same. See our recommendations for the Best Shooting Glasses.
Hearing Protection: Firing a gun without wearing proper ear pro can be very dangerous and detrimental to your hearing. Find out the best hearing protection for you in our full length review.
Storage: Check our our article on the Best Biometric Gun Safes
Targets – If you're wanting a great resource for shooting practice or zeroing your optics on your optics rifle or pistol, download our FREE Sighting in Targets below.
Magazines – Magpul 30RD Magazine at Brownells
Upgrades and Accessories
On KelTec's website, they claim the RDB is the bullpup perfected. And while the gun isn't the most terrible we've shot, perfection is a bit of a stretch. Fortunately, there are some great accessories to make it better.
Kel Tec RDB Accessories
Very Robust and Durable
Large Field of View

Check Price

3.25 MOA Adjustable LED RMR
Automatic mode to prevent accidental adjustments

Check Amazon

Adaptable and Comfortable
Wide Shoulder Strap

Check Amazon

Great In-Ear option
Custom molded – super easy and comfortable
NRR: 31

Check Amazon
Other Bullpups of its Class to Check Out
While we believe that this particular KelTec edges out the RFB, we also think that you've got some better options out there. These two recommendations perform and feel better than the KelTec RDB–at least in our opinion.

The Tavor X95 has by far earned the Best Overall Bullpup Award. You can see below why we made that decision.
Shootability

A+

Reliability

A+

Ergonomics

A+

Accuracy

A+

Value

A
Reader's Grade
A
Based on 46 Reviews
Your Grade
Do You Own This Gun? Leave A Review
Success Your Grade Has Been
Added To Our Reader's Score
We use email to verify the accuracy of our reviews. We promise to never spam you.
When it comes to bullpup rifles, this is our favorite one we've gotten our hands on. It's got just about everything you want in a bullpup–including things you didn't even realize you needed. As matter of fact, it actually tops our list of best bullpup rifles and shotguns…READ MORE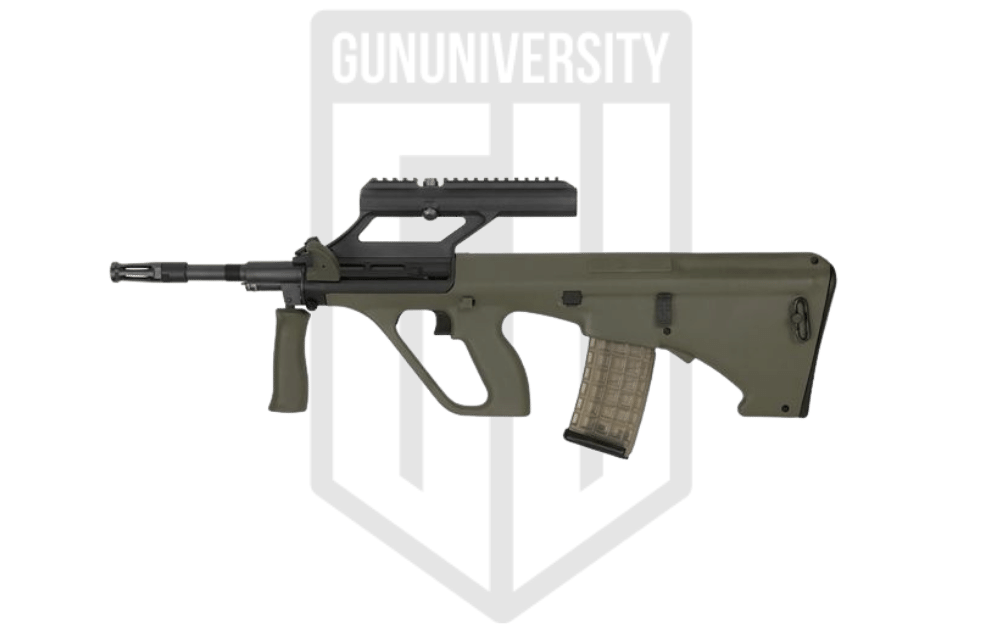 Shootability

B

Reliability

A+

Ergonomics

C

Accuracy

B

Value

C
Reader's Grade
A-
Based on 11 Reviews
Your Grade
Do You Own This Gun? Leave A Review
Success Your Grade Has Been
Added To Our Reader's Score
We use email to verify the accuracy of our reviews. We promise to never spam you.
Now, we all know KelTecs look cool. There's no doubt about that. But if you're looking for another cool looking gun without the hangups of the KelTec RDB, check out the Steyr Aug. It's the quintessential bad guy gun seen in films everywhere. Honestly, the biggest hangup would be the specialized parts you'd need to get…READ MORE
How to Care for Your Kel Tec RDB
It's one thing to own a bullpup rifle. And another to own one with pride. If you're serious about treating your guns well, you should know how to take them down and do basic cleaning and maintenance. Geoff Tac put together a great video on how to do just that.
Important Links And Manuals For Your KelTec RDB
This review is by no means everything you should know about the KelTec RDB–especially if you're considering purchasing one. Here's a list of recommended reads for you to gain more insight.