Bergara BMR 22lr: Real World Review!
Bergara has been producing some great new products for the US market for the past few years, and today we are going to talk about one of those.
The Bergara BMR 22 long rifle bolt action rifle, I've had this rifle for a bit now, and today I will share my experience with its function and performance.
Bergara BMR 22lr Specs
Action

BMR

Barrel

4140 steel matted blued

Barrel length

18" (.22 LR)

Weight

5.5 – 5.8 lbs

Length

36" or 38" overall

Mag capacity

5 and 10 round mags included
The Bergara BMR
The Bergara Micro Rimfire (BMR) is a bolt-action repeating rifle fed by detachable box magazines.
It is based on the BMR action that brings many of the features from larger rifle actions like Bergara's famous B-14.
The BMR was designed to fill the need of rimfire shooters, particularly those that shoot competitive rimfire matches such as the NRL22 series.
It fulfills that task well, and it also offers recreational shooters and hunters alike the same benefits that competition shooters prefer.
Bergara BMR Features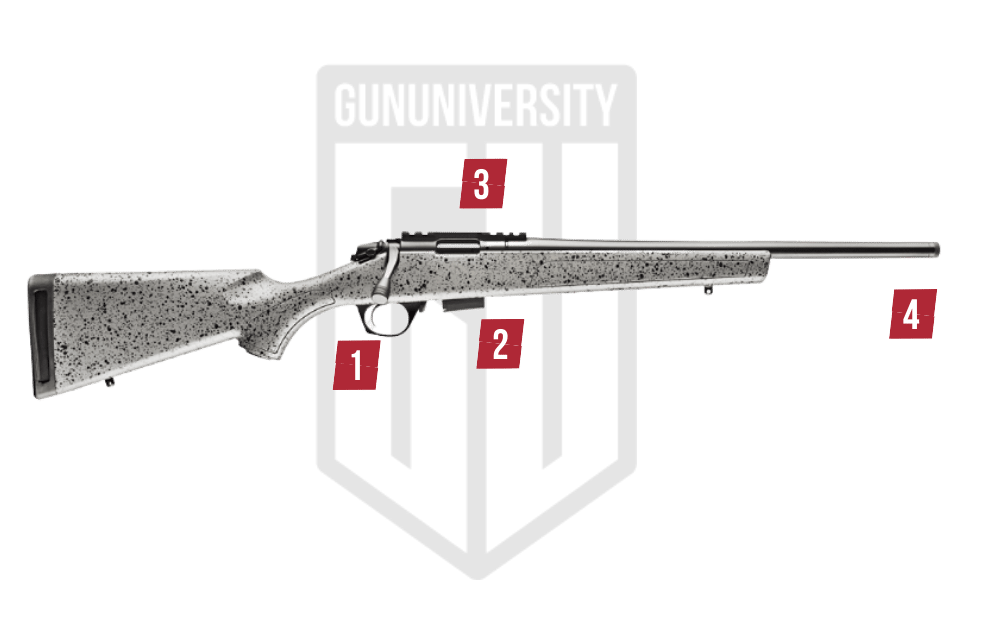 1
Excellent trigger
Remington 700 type trigger
2
Quality magazines
Both five and ten-round magazines included
3
Included scope base
Comes with 30 MOA scope base rail
4
Threaded Muzzle
1/2-28 muzzle threads are standard
BMR Models
The BMR is also available with a carbon fiber barrel to reduce the overall weight of the rifle, and it is also available in .22 Mag and .17HMR. The model we are testing here today is the carbon steel eighteen-inch model chambered in .22LR.
Bergara BMR 22 long rifle – Our Take
For some time I've wanted to get my hands on a good 22-rimfire, so when this Bergara popped up I figured I would give it a try.
Straight out of the box, the rifle came in its standard polymer stock with a grey and black speck pattern. I installed the bolt utilizing the left-side bolt release and locked it down into the battery.
I ran the bolt several times to get a feel for the action and I was pleased to see that the BMR action didn't have the occasional bind like many bolt action rimfires. It was smooth and felt just like a regular centerfire rifle bolt, except for its short throw.
Interestingly, the magazines and mag release also felt similar to a full-sized rifle and I felt that it was comfortable to seat and eject the magazines while using the paddle-style mag release which sat just in front of the trigger guard.
I was astounded at how well this little trigger felt – it was just as good as the great triggers I had felt on the full-size B-14 Bergara rifles. It's not like a $200 custom trigger, but it was better than expected and I saw no reason to adjust or replace it.
For optics, I added the Vortex Gen 2 PST 3-15 on the included 30 MOA scope base. Lastly, I added a bipod and a suppressor before heading out the door to field-test this rifle.
I bore-sighted the rifle upon arriving at my shooting spot and then using some Federal AutoMatch ammunition I set to zero the rifle. My very first impression of the first couple of shots was impressive, at fifty yards, my first two shots were all but touching. I made a couple of corrections and then shot a five-shot group that probably measured under half an inch. I took my attention from the paper target and started picking out small rocks along the edge of a berm approximately a hundred yards away. With uncanny precision I was able to knock one rock after another, sending them either bouncing over the hill or rolling down the front of it. It had only taken a dozen or so rounds, and I was hooked on this BMR.
I took the BMR for several hikes and varmint hunts here in the mountains, and my appreciation for its accuracy grew. I was able to stretch it out beyond the two-hundred-yard mark with better-than-expected results. I also let my wife and kids shoot the rifle, which I may regret next time I visit the ammunition aisle.
The magazines function flawlessly throughout all my testing, feeding every kind of ammunition into the BMR's match-grade chamber. I have only fired bulk-packed ammunition through the rifle, but I would be very curious to see what it would do with some quality match ammunition. I was very pleased with the performance of the assortment of ammo I did try, bulk-packed ammo from Federal, Winchester, and CCI all did fantastically.
Utilizing the threaded muzzle to install my Yankee Hill Machine Phantom 22 suppressor took the BMR to another level. Subsonic ammunition proved to shoot very well, and near movie quiet. You could use this combination to plug backyard pests without bothering the sleeping dog.
Bergara BMR 22 Pros and Cons
Excellent Accuracy
Excellent trigger
Suppressor ready
Flawless magazine
Packed with features
I had a hard time finding ANYTHING I disliked about this rifle
Report Card

Shootability

The BMR was a comfortable fit for both a six-foot-one two-hundred plus guy like me, and for my hundred and five-pound wife that needs help getting things off the top of the fridge. The smooth bolt fed cartridges without any hitches, the cocking indicator was handy when letting kids shoot the rifle, and everyone figured out real quick and easy how to reload magazines. I imagine the carbon version of the BMR would be even easier to manipulate due to its lighter weight.

A

Reliability

I experienced zero malfunctions that weren't user-induced over a dozen trips to the field. The rifle functioned exactly as I would have hoped.

A

Ergonomics

Again, the BMR seemed to fit most of us without any issue. The length of pull was a good fit, as was the rest. It is just a bit plain, it would be great if Bergara made a chassis to fit the BMR to make it even more modular and adjustable to fit those that need it.

B+

Accuracy

This was my favorite part of the rifle, its accuracy was perfectly predictable. The pairing of the scope I installed on it was good help to shoot accurately as well.

A

Value

For the six-hundred dollars that Bergara is asking, I think this rifle is a great value. I know many people who spent a lot more money than I have only to shoot arguably the same. Whether you are starting out in an NRL22 Match, or just want to clean up the squirrels in the woods, the BMR is a solid value.

A

Our Grade
A
Reviewed by coldboremiracle
Reader's Grade
A
Based on 7 Reviews
Your Grade
Do You Own This Rifle? Leave A Review
Success Your Grade Has Been
Added To Our Reader's Score
We use email to verify the accuracy of our reviews. We promise to never spam you.
Bergara BMR 22LR Gun Deals
Bergara BMR 22 Ammo
The best results I saw while shooting the BMR came from Winchester's 333 bulk pack of thirty-six-grain grain ammunition. With high-quality match ammunition, it would surprise me to see quarter-inch groups from this rifle, especially when suppressed.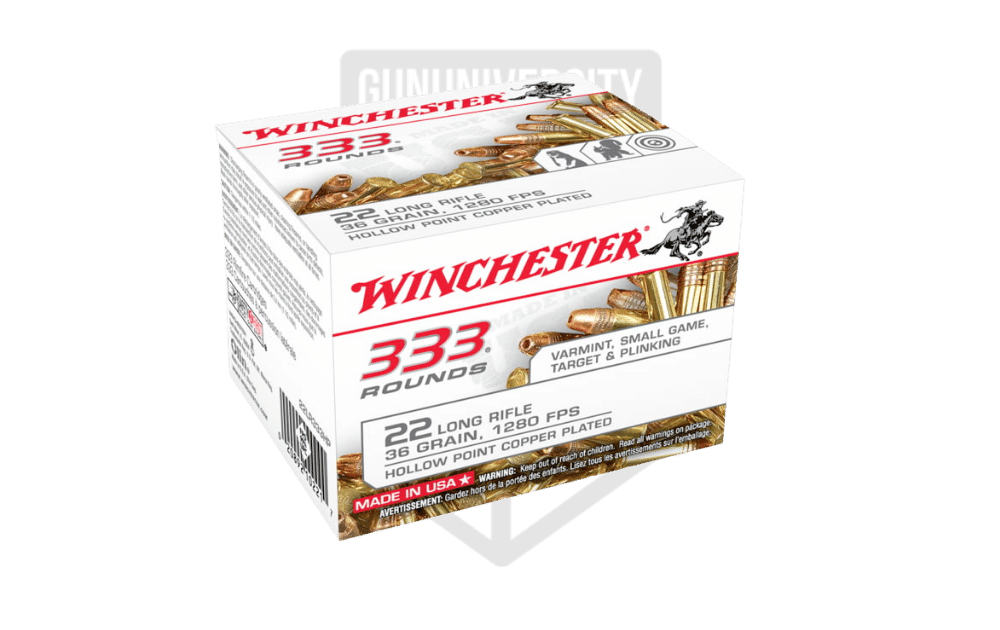 Winchester 333 .22LR 36gr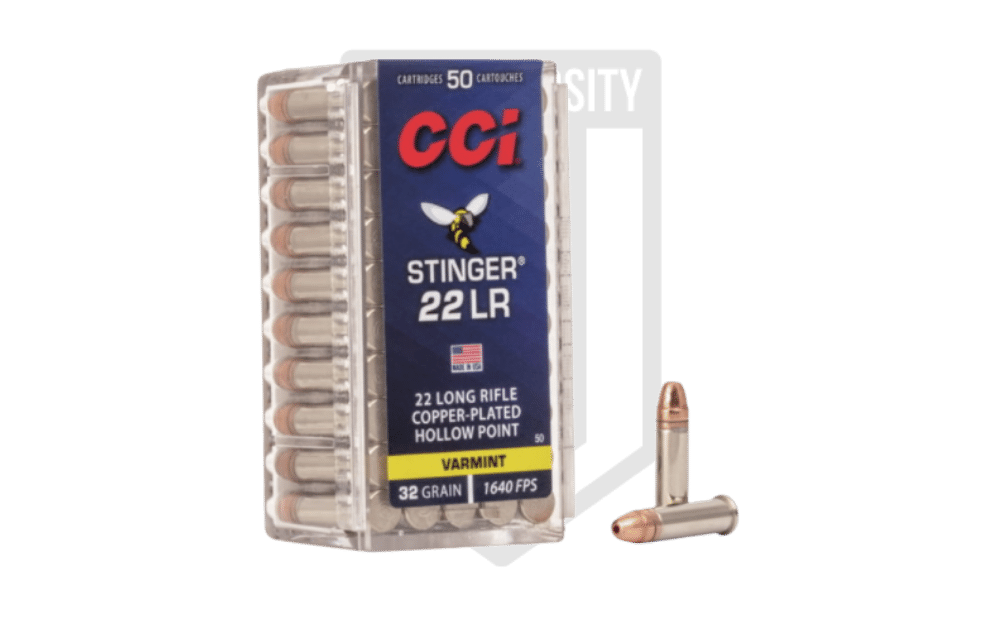 CCI Stinger 22LR
Bergara BMR 22 Starter Pack
So what's next? Well, if you decide to get the Bergara BMR 22, you're going to need to pick up some must-have basics. Here's our recommendation for what you need to get started.
Gun Cleaning Kit: Otis All Caliber Elite Range Box on Amazon or build your own personalized cleaning kit with premium components.
Shooting Glasses: All it takes is one piece of rogue hot brass, and you'll learn the importance of shooting glasses. But not all glasses are built the same. See our recommendations for the Best Shooting Glasses.
Hearing Protection: Firing a gun without wearing proper ear protection can be very dangerous and detrimental to your hearing. Find out the best hearing protection for you, in our full-length review.
Storage: Check out our article on the Best Biometric Gun Safes
Targets – If you want a great resource for shooting practice or zeroing your optics on your optics rifle or pistol, download our FREE Sighting in Targets below.
Bergara BMR 22 Accessories
I mentioned above that the BMR has nearly everything, with little need to alter the rifle, but it never hurts to throw in some accessories.
For sure I would recommend a suppressor, my YHM Phantom worked great on this rifle, as did the Dead Air Mask. It's a new level of fun with these suppressors installed on the gun.
If you are going to do any amount of precision shooting, you will likely want a bipod. I had no problems using the Harris SL bipod on the rifle, but any good bipod that will fit your needs will help you shoot better.
A good sling will be helpful when packing this little rifle around the mountains. It's not particularly heavy so most good slings fit for hunting will likely serve your purpose.
A good scope for this rifle is a must. I used the Gen 2 PST, but any good scope of comparable quality should serve you well.
Bergara BMR 22 Accessories
Newly designed baffle system
Blast chamber serves as the takedown tool for the muzzle cap

Check Price

New optimized and interlocked baffle design
Excellent sound reduction

Check Price

Versatile, sturdy, light
Time-proven design.

Check Amazon

Awesome Warranty
State-of-the-art reticles

Check Amazon
Caring For Your Bergara BMR 22LR
Not only do you need to keep your firearms safe and secure, but you're also going to need to know how to take care of them. While scouring the internet, we came across this excellent video by Precision Rifle Network!
Bergara BMR 22LR Documents