Mossberg MVP Patrol Review: A Half-Baked Answer for Ban States
The Mossberg MVP, or Mossberg Varmint Predator, is a bolt-action rifle designed to take higher-capacity detachable box magazines. Mossberg's MVP Patrol rifle represents the model at its most tactical. The Patrol has a similar platform to a carbine-length AR-15. It sports a sixteen-inch barrel, chambers the 5.56x45mm NATO cartridge, and feeds from any AR magazine. They market the Patrol Rifle as a trunk gun for law enforcement and an alternative to the AR on the commercial market. Follow along as we review the Mossberg MVP Patrol Rifle to see how it stacks up.
Mossberg MVP Patrol Specs
Caliber

5.56×45 NATO, .300 Blackout, or 7.62×51 NATO

Action

Bolt Action

Capacity

10+

Barrel Length

16.25 in

Overall Length

36 in

Weight

6.75 lbs

Front Sight

Front fiber optic post

Rear Sight

Rear notch

Optics Mount

Picatinny Rail
Mossberg MVP Patrol Rifle Background
The MVP Patrol Rifle is the first of a family of bolt action rifles first introduced by Mossberg in 2012. As the name implies, the Patrol Rifle is intended to be a short rifle tasked for security work in a setting where one might use an AR-15, but where a bolt-action's advantages might come into play. Bolt action rifles have fewer moving parts and are more mechanically accurate than a comparable semi-auto rifle in the same caliber. Since the bolt action is manually operated, it can cycle ammunition that is too atypical for some autoloaders.
The base Patrol comes in either 5.56 NATO or .300 Blackout, while a larger version is available in 7.62 NATO. Mossberg's MVP line expands to a similarly configured 7.62 NATO model called the Scout, which has an extended Picatinny rail for mounting a low-powered scout scope. At one point, the MVP line included longer-barreled rifles intended for long-range varmint work, but as of this review, the Patrol and Scout models are all that remain. For everyday applications, these models are probably the most useful.
Mossberg MVP Patrol Features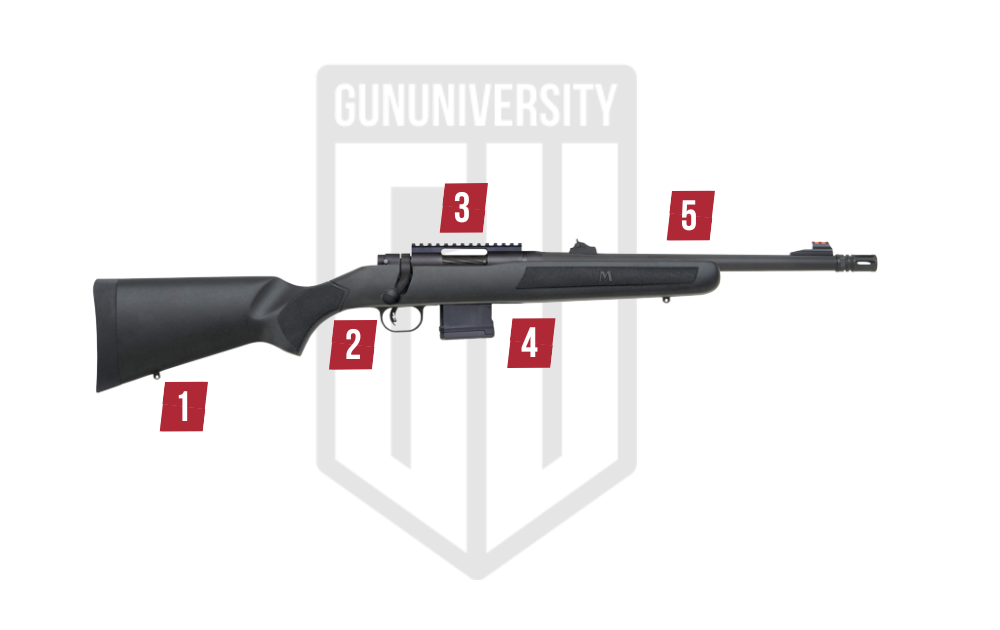 1
Sling Studs
Traditional sling studs for easy field carry.
2
LBA Trigger
Adjustable trigger with a pull weight ranging between 3-7 lbs.
3
Scope Base
Picatinny scope base to mount an optic.
4
Higher Capacity Capable
Feeds from any AR magazine.
5
Barrel
16.25 inch bull barrel free floated for improved accuracy and barrel harmonics.
Models and Variations
The MVP Patrol Rifle is currently available with a black synthetic stock and black cerakoted hardware. This model has a traditional Picatinny rail over the top of the receiver. The only variation will be in caliber. The smaller, shorter-action Patrol Rifles that take AR-15 magazines are chambered in 5.56 NATO or .300 Blackout. A larger rifle with the same rail configuration is available in 7.62×51 NATO and takes AR-10 magazines. Early models came with a proprietary Mossberg 10-round stamped steel magazine, while more recent production guns come with a single 10-round Magpul P-Mag.
Mossberg MVP Review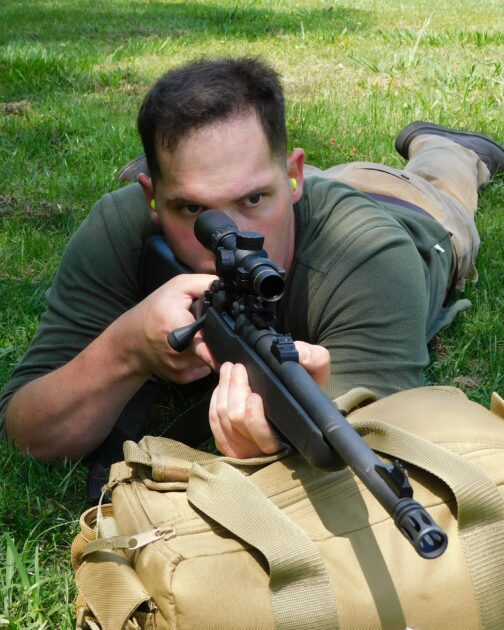 The Mossberg MVP Patrol rifle is meant as a niche alternative to the AR-15. In its particular price range, they competitively priced it under budget AR-15 rifles like the Smith & Wesson Sport II and the Ruger AR-556. In the hand, the MVP has the same dimensions and overall weight as both options. All three come with useable iron sights and the option to mount an optic. All three take the same magazines. Obviously, you cannot expect a bolt-action rifle to shoot as fast as an autoloading AR-15, but the MVP might work for a few quick shots. The MVP certainly has accuracy potential that makes it preferable for closer pin-point shots. Unlike most ARs, the MVP is a bolt action and has an adjustable LBA trigger that is shorter and lighter than the standard AR GI trigger. The MVP has some features going for it. However, the more I shot the rifle over the last few years, the more I realized it cannot truly compete and one would be better served with a low-end AR-15 instead.
Shootability
The MVP's buttstock is short enough for mid-sized and large-framed shooters. The comb of the stock that contacts the cheek is high enough to mount the rifle and see the sights. In 5.56 NATO, the sixteen-inch barrel offers a loud bark, but only a brief flip of the sights in muzzle rise. Recoil was pleasant. Regarding the LBA trigger, it is very much like the Savage Accutrigger, with one trigger shoe inside a larger shoe. The inner shoe is depressed against spring pressure and the finger immediately hits the wall. One light press releases the striker. The trigger is set-screw adjustable, but I never thought to adjust it. It broke close to its lowest setting, at only 4 lbs. 1 oz.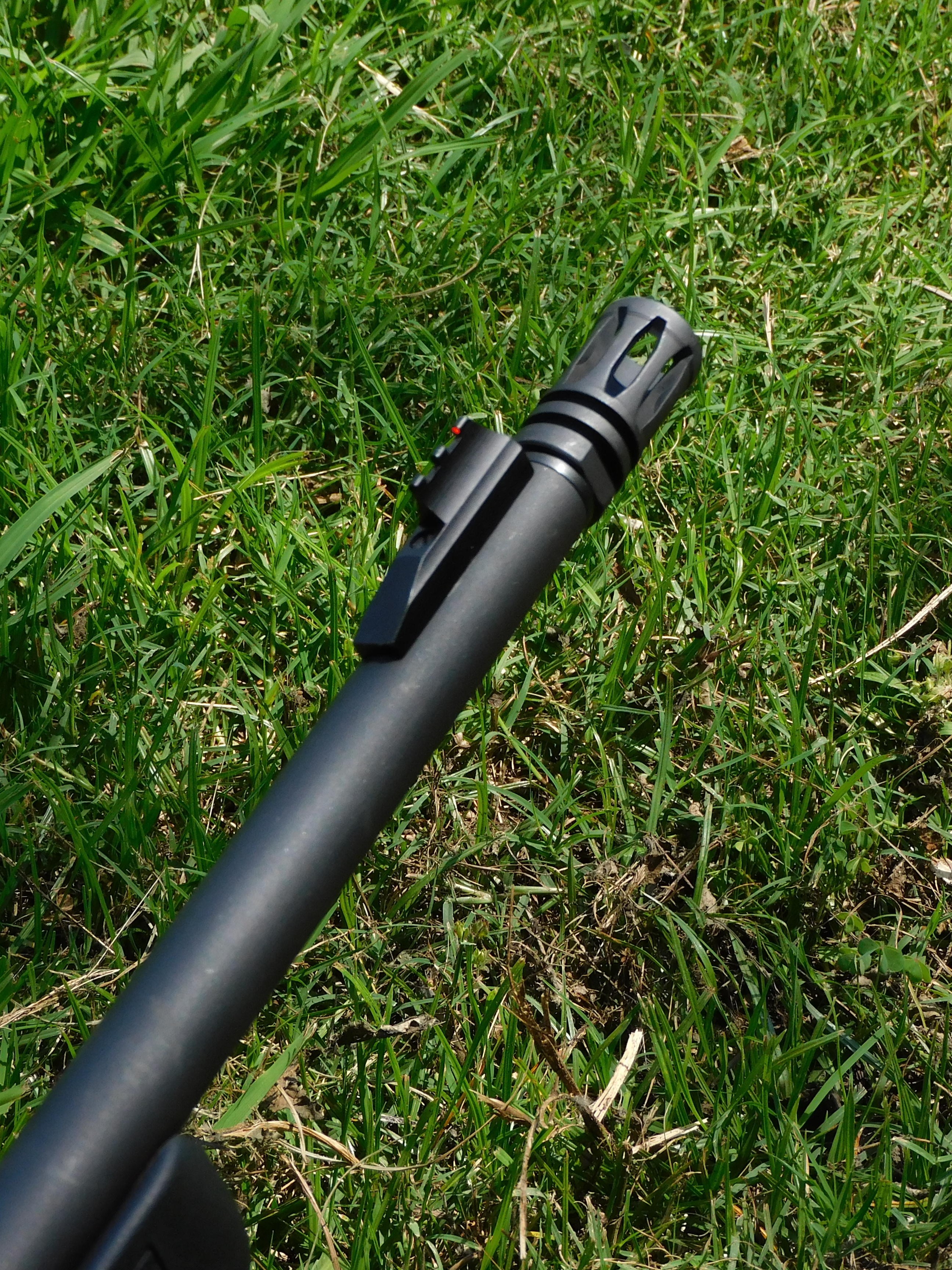 The MVP has a lot to offer the shooter seeking a lightweight bolt gun, but working the action spoils the shooting experience. The MVP has a push-feed action. In other words, when the bolt is pushed forward, it strips a round out of the magazine. The round is then free-floating and pushed into the chamber by the bolt. A controlled round feed bolt-action rifle, like the Winchester Model 70 or Mauser 98, picks up a round under the extractor and guides it into place from magazine to chamber mouth. The MVP also uses a separate bolthead and a spring-loaded lip that rides over the magazine when the bolt is open and pushed forward. This lip allows the MVP to feed from the double-stack AR magazine.
The lateral movement of the separate bolthead is excessive when the bolt is cycled. When I rapidly worked the bolt, I often found the bolthead and the head of the cartridge to be out of alignment. The bolt will not go completely home, so pulling the bolt back slightly allows the cartridge to realign in the prescribed manner. This is something you will notice when shooting slow fire at the bench; but when you need a second or third shot in a hurry, the last thing you need is a malfunction.
Reliability
Bolt action rifles are known for being reliable, at least in so far as the ability to cycle different kinds of ammunition of varying power levels. The MVP fired several types of ammunition, from Barnaul 55 grain FMJ to PMC .223 77 grain match loads. I had no failures to fire. Regardless of the ammunition used, the MVP had persistent feeding problems, with one of the issues being failure to go into battery, as mentioned earlier. However, I noticed the magazine make and style can make a difference in reliability.
The stock Mossberg 10-round stamped steel magazine fed smoothly as long as the action was not worked too vigorously. Twenty and thirty-round AR magazines from MagPul and Mission First Tactical are first class in an AR-15. In the MVP, there is too much movement of the magazine even when it is locked in the magazine well. This action was gritty to work with these magazines until they had been substantially emptied. You cannot work past the grittiness with extra force, as it might induce a failure to go into battery.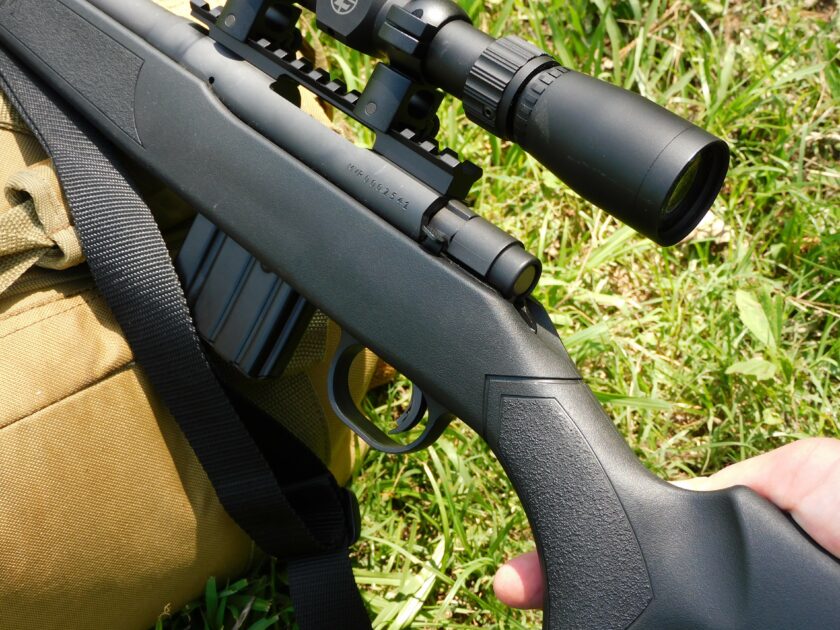 Ergonomics
For all its faults, the MVP Patrol is a well-appointed rifle. The composite stock is generous to shoulder, whether you are a mid-sized or large framed shooter and whether you opt for the iron sights or an optic. An enlarged bolt handle is easy to grip when the fingers ease up from the trigger guard. The MVP has a manual safety and bolt release in the usual areas for a bolt action. The safety is on the left side behind the bolt handle. It can be pulled back for safe to block the trigger or pushed forward to fire. The bolt release is on the left side of the bolt body. When depressed, we can remove the bolt from the rifle for cleaning.
Accuracy
Out of the box, the MVP comes installed with a Picatinny rail that is mounted over the ejection port. The iron sights, which are an adjustable v-notch rear and a front post, are not obstructed by the rail so it can be left alone. These iron sights are coarse and easy to pick up and index over targets to about 75 yards. The front sight has a red fiber optic insert, which broke off after a few times in and out of a gun safe. A plain steel front sight would be more useful. In any case, the MVP's potential is better realized with a low-powered optic that can make those few accurate shots possible further out.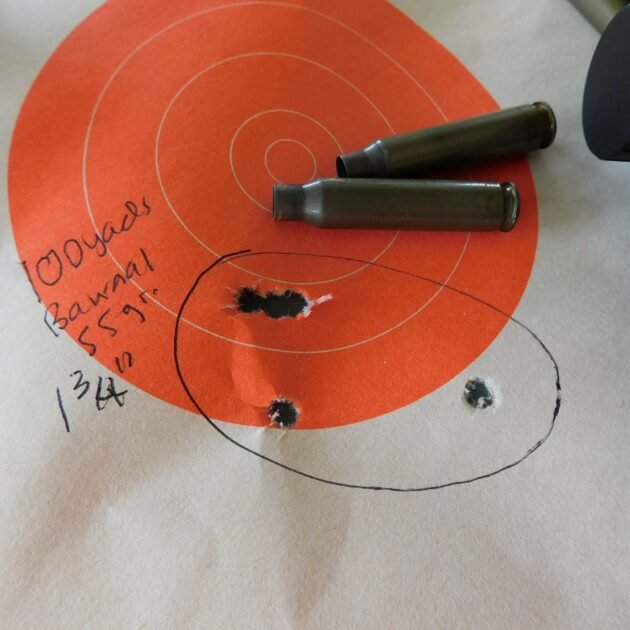 I used a Leopold Freedom 1.5-4x20mm rifle scope to accuracy test the MVP. When mounted for the proper eye relief, this optic allowed me to index my crosshairs on targets at 25-50 yards with a speed not unlike a red dot sight. Cranking up the magnification helped to see small targets out to 150 yards and identify a ½ sized steel silhouette at 300 yards.
With the MVP, the 1:9 twist rate dictates ammunition selection. This rifling twist adequately stabilizes bullets 55 grains and under. Fortunately, old school M193 55 grain loads are arguably the most effective for tactical applications. On the other hand, you might need a heavier load for longer-range shooting. In an interesting twist, the picky MVP liked cheap Barnaul .223 55 grain steel-cased full metal jacket ammunition the best. At 100 yards, I could coax five rounds into a group of 1 ¾ of an inch. Despite its thicker barrel profile, the MVP heats up after about ten rounds downrange. In between cooling periods, I fired the rest of my ammunition with the following results:
| Ammunition | Group Size (in) |
| --- | --- |
| PMC Bronze .223 Remington 55 grain FMJ | 2.0 |
| Winchester Super X .223 64 grain Power Point | 4.0 |
| Aguila 62 grain 5.56 NATO FMJ | 3.7 |
| Hornady Frontier 68 grain 5.56 Match | 4.8 |
| PMC .223 77 grain Match | N/A |
With this particular rifle, 55 grain loads performed best but below its price point. The Winchester 64 grain load gives acceptable accuracy for close-end hunting. Any heavier and the projectiles became increasingly less accurate on target. I can only guess that the rifle simply couldn't stabilize the 77 grain load at all. As such, none of those rounds hit paper!
Value
Prices should always be relative to competing products and the features they bring to the table. If you are considering the Mossberg MVP as a cost-effective AR alternative, or as bolt-action that is more adaptable than the typically low-capacity sporting rifle, don't. You can get an effective AR-15 for not much more than the $500 price of the MVP. While the MVP offers more capacity than competing bolt actions like the Ruger American and the Savage Axis, that capacity means nothing if cycling and accuracy is flawed. If you want a cost-effective .223 bolt gun, those competing options are more reliable, more accurate, and a few bills less.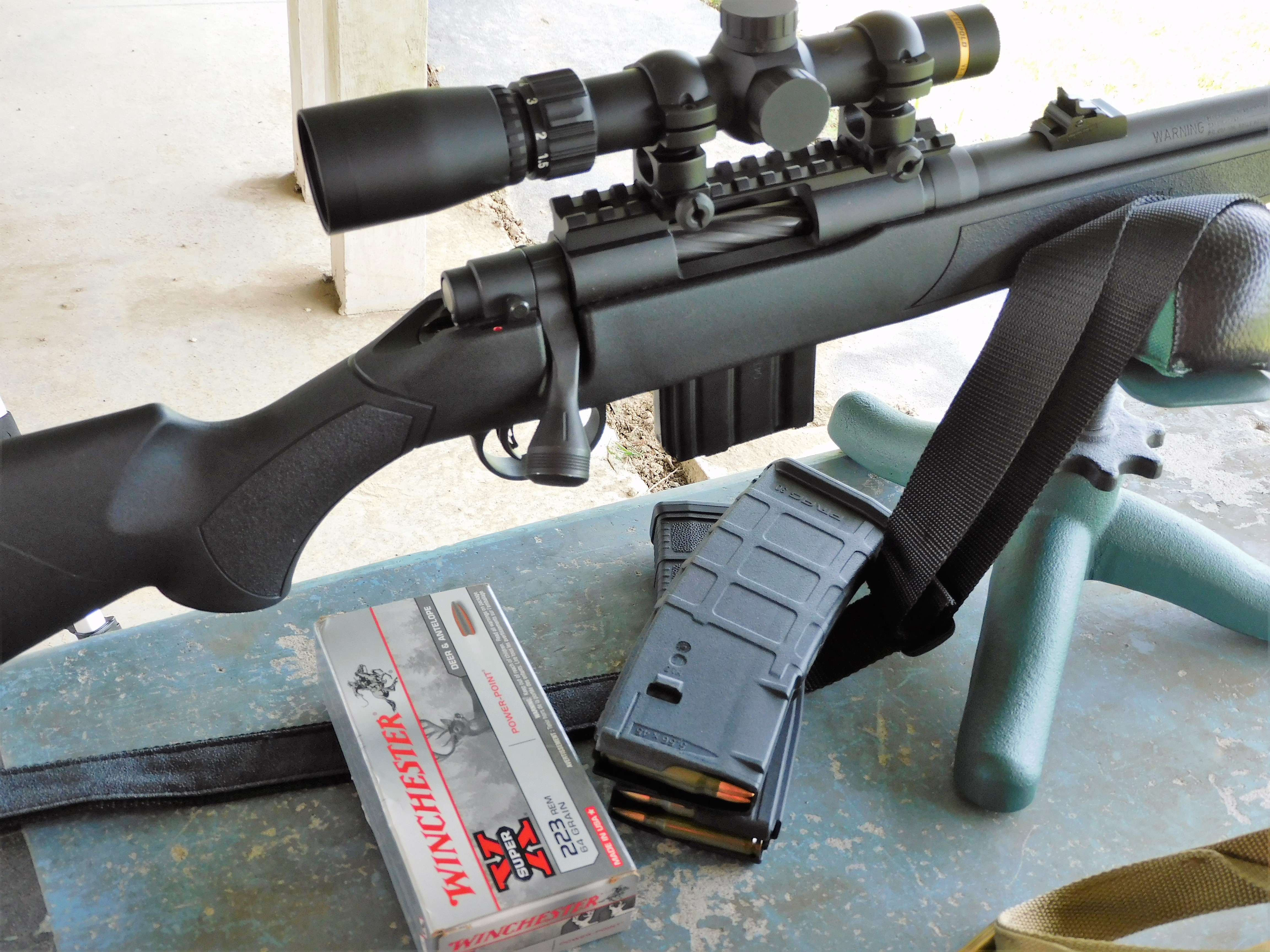 Mossberg MVP Patrol Pros and Cons
Picatinny Rail – No additional optics mount purchase required.
AR Magazine Compatible – Feeds from readily available AR-15 magazines.
AR Magazine Compatible – Feeding is coarse and the bolthead design makes chambering each round a finicky proposition.
Load Intolerant – Best with 55 grain loads.
Report Card

Shootability

Comfortable to shoulder. Prone to bobbles when working the action.

C+

Reliability

Fires every type of ammunition, but feeding issues are beyond user error.

D-

Ergonomics

Extended bolt handle, easy to manipulate safety and bolt release. Heavy barrel is a nice touch.

B+

Accuracy

Decent with 55 grain loads, but no better than a conventional hunting rifle.

C+

Value

Cannot compete with budget bolt-action sporters or budget AR-15s at its price and performance level.

F

Our Grade
C-
Reviewed by Terril Hebert
Reader's Grade
TBD
Based on 0 Reviews
Your Grade
Do You Own This Gun? Leave A Review
Success Your Grade Has Been
Added To Our Reader's Score
We use email to verify the accuracy of our reviews. We promise to never spam you.
Mossberg MVP Patrol Starter Pack
Eye Protection –Having a good set of eye protection.is important for all trips to the range.
Hearing Protection – These are some of our top rated hearing protection.
Gun Cleaning Kit – Check out our favorite gun cleaning kits to upgrade your own cleaning kits.
First Aid Kit – No range kit is complete without a first aid kit.
Mossberg MVP Patrol Gun Deals
Upgrades and Accessories for the Mossberg MVP Patrol
Here are some suggested upgrades for your Mossberg MVP Patrol
Upgrades and Accessories for the Mossberg MVP Patrol
Best Ammo for Your Mossberg MVP Patrol
The MVP in 5.56 NATO favored the 55 grain projectiles. Here are two good options for range and hunting use.
Range Ammo
PMC Bronze .223 55 grain FMJ
Hunting Ammo
Winchester Silvertip .223 55 grain
Other Rifles of its Class to Check Out
If you are looking for a bolt action rifle in 223, the Tikka T3x might be a better option for you.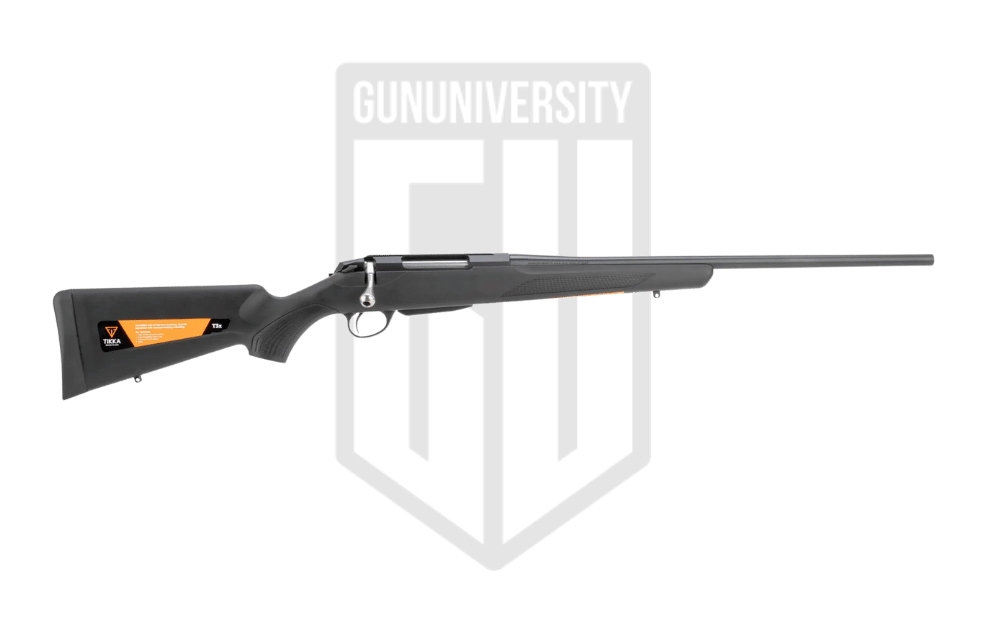 Made in Finland and imported by Beretta USA, the Tikka T3x Lite is one of the best imports you can buy.
Shootability

A-

Reliability

A+

Ergonomics

B-

Accuracy

A

Value

A
Reader's Grade
Based on 3 Reviews
Your Grade
Do You Own This Rifle? Leave A Review
Success Your Grade Has Been
Added To Our Reader's Score
We use email to verify the accuracy of our reviews. We promise to never spam you.
How to Care for Your Mossberg MVP
Here is a video showing you how to care for your bolt action rifle.
Important Links and Manuals for the Mossberg MVP
Check out the links below for the manufacturer's website and operator's manual.