PSA KS-47 Review [2023] Hands On Testing!
The love child of an AK-47 and an AR-15, the KS-47 might be the perfect blend of both — or at least enough to make both sets of fans angry. From design to practical use, we'll have the complete review below!
PSA KS-47 Specs
Capacity

30+1

Caliber

7.62×39 Soviet

Length (Overall)

35"

Barrel Length

16"

Weight

7 lbs 2 Oz.

Trigger Pull

7.5lbs

Magazines

AK-47
PSA KS-47 Background
The history behind the KS-47 is really pretty simple, the engineers at Palmetto State Armory were so busy asking if they could, they forgot to ask if they should!
Jurassic Park jokes aside, that's basically what happened. They wanted to run AK magazines in a 7.62×39 rifle, but have most or all of the benefits that an AR-15 gives in terms of ergonomics.
This is more or less the same design goal that leads to the 300 BLK cartridge, but focuses on remaking the rifle instead of the cartridge.
Cool, right?
The final result is AR-15 on top with the single upper design, long handguard, lots of 1913 Picatinny railing for optics, and running an AR-15-ish bolt carrier group and charging handle.
Down below, we have a heavily modified lower that takes AK-47 magazines, AR-15 trigger groups, a standard buffer tube, and whatever AR-15 stock you want, but runs AR-10 buffer springs.
It sounds like a weird mash-up of parts, but the results are pretty awesome. AK magazines feed 7.62 x 39 better than AR magazines, period. But the ergonomics of the AR-15 are much better. Making a great AR trigger group is also much easier than making a great AK trigger group. Normal AR stocks bring you a huge aftermarket of wonderful options that beat the crap out of AK stocks.
It sounds weird — but it works.
PSA KS-47 Features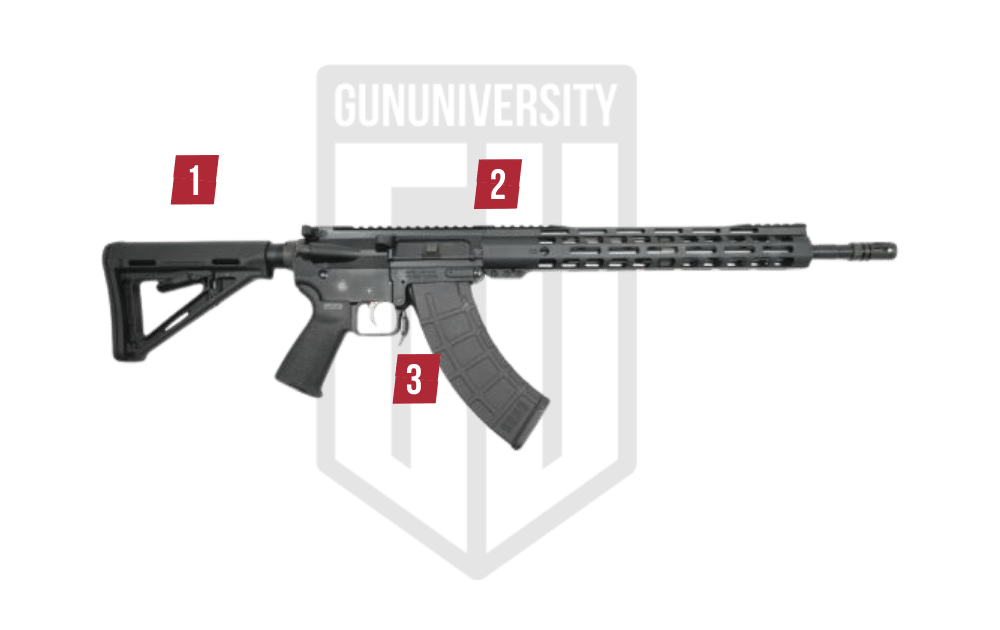 1
The best of both worlds
AR-15 reliability and ergonomics, AK-47 cartridge and magazines
2
More durable than an AR-47
Redesigned barrel extension and improved bolt bring extra durability
3
Wide aftermarket support
AR-15 trigger, handguard, and stock are easy to customize
KS-47 Gun Models & Accessories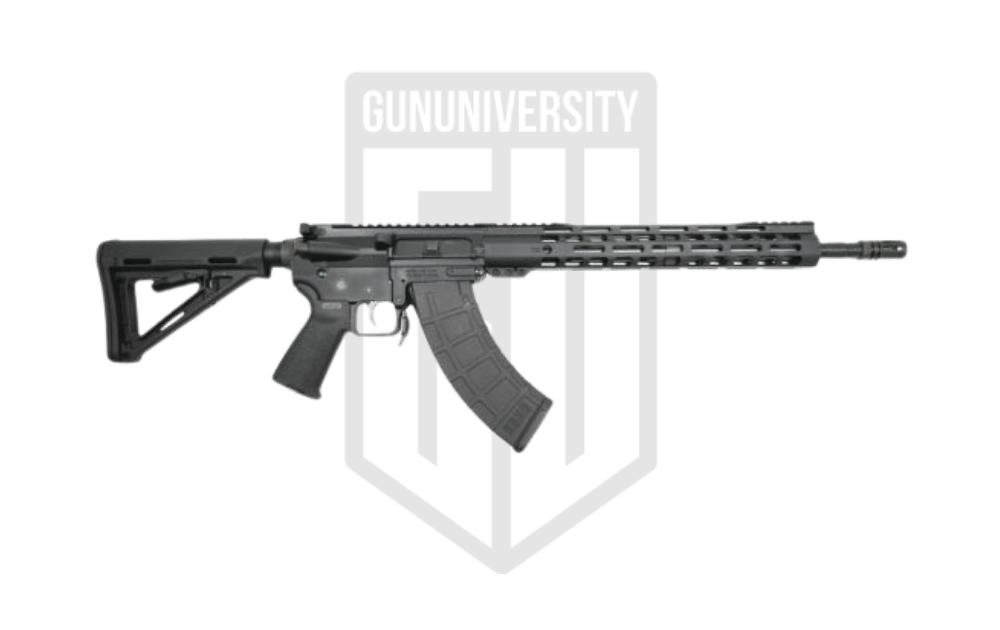 KS-47 16″ Rifle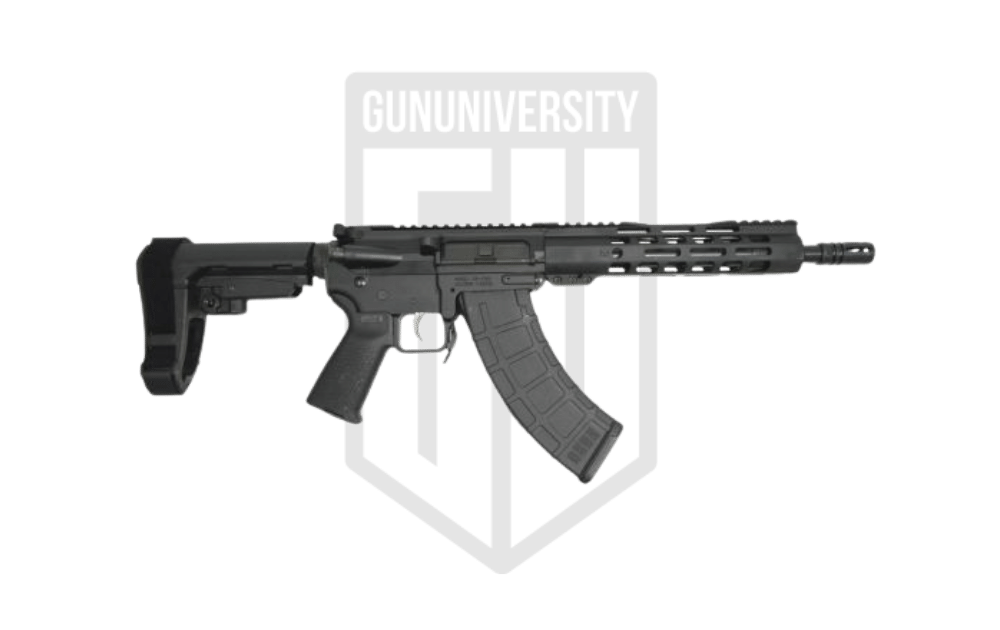 KS-47 Pistol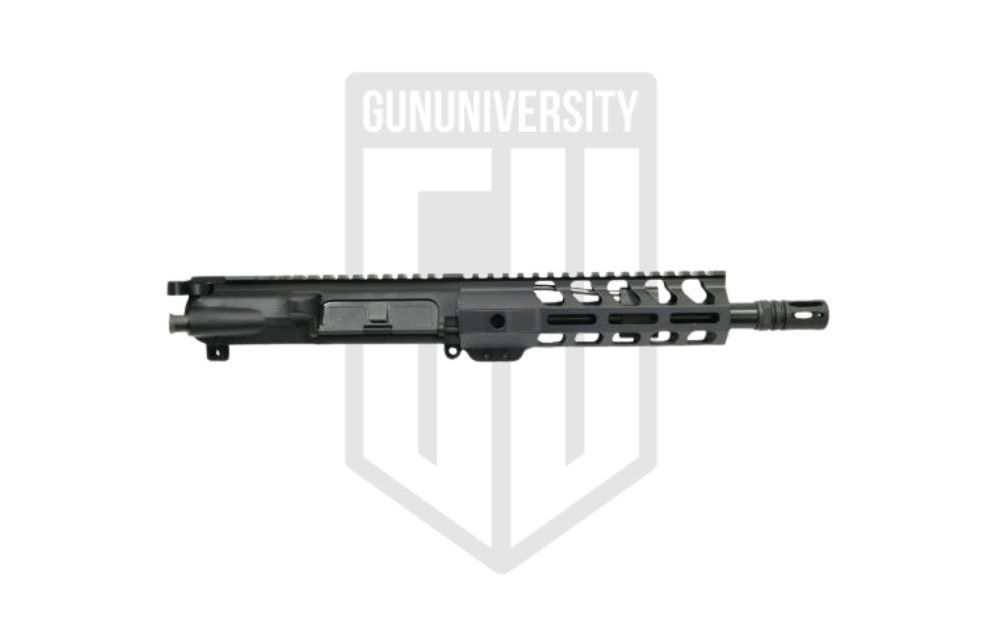 KS-47 Uppers
PSA KS-47 Review – Our Take
The ease of shooting my KS-47 is really what I love most about it. Even before ammo prices went insane, 7.62×39 Soviet was always (and often still is) way, way cheaper than 5.56 NATO.
While I have other rifles that can blast 7.62×39, the KS-47 gives me that AR-15 feel while keeping the cost of turning money into noise way down.
I also see my KS-47 as a poor man's 300 BLK, with 7.62×39 and 300 BLK being almost identical ballistically this gives me a more accessible platform to sling big weights at short-range targets without having to buy into a whole new ammo ecosystem.
I run my KS-47 with a muzzle brake, but even with a standard A2 flash hider, this is a smooth and easy rifle to shoot and keep on target.
Reliability
My rifle has been dead on reliable from the first shot to last. I rarely clean it, I lube it regularly, and I've put at least 3,000 rounds down range without a problem.
However… my story is the minority. I've talked with a lot of owners who have never-ending problems with extractors breaking almost constantly.
This isn't surprising and is a fairly common issue with steel cased 7.62×39 with AR-15 bolts, but it is annoying.
Palmetto State Armory took their time addressing this issue, but eventually, they've finally come out with an improved extractor from Toolcraft that is designed for the added stress of steel cased 7.62×39.
These extractors are standard in the KS-47 now, but can also be bought separately if you want to upgrade an old rifle.
Oddly, I'm running an old standard extractor and haven't managed to break it yet… knock on wood that it keeps running.
Ergonomics
AR-15 trigger, stock, handguard, pistol grip, and charging handle make the KS-47 very comfy to shoot and use. Add in the AR-15's inline recoil design with the mass of the bolt going directly into the stock, and you get a huge improvement in ergonomics over the AK-47.
Don't get me wrong, I love the AK-47. But the KS-47 is fundamentally better when it comes to being user-friendly and comfortable to shoot.
It is also a lot easier to hand off to a new shooter with an adjustable stock.
I really wish the KS-47 had a last-round bolt hold open, but sadly it just doesn't. I would also love a side charging option, since using the charging handle every time can get annoying.
Normally, I run my KS-47 with a Devil Dog Hard Charger to convert the standard AR-15 charging handle into a side charging system.
This works as a workaround, but a factory option would have been nice.
With those two minor downsides, overall the KS-47 is very user-friendly.
Accuracy
I've never fed my KS-47 match grade ammo (do they even make match grade 7.62×39?) or handloads, so I can't really say how much accuracy you could squeeze out of the system.
But fed my steel-cased borscht-soaked coffee grounds for power bottom shelf ammo, I get around 3 MOA. That's pretty great considering just how bad this ammo really is.
And that's right in line with the horrible quality steel-cased ammo I use as my .223 Remington plinker ammo that is made by the same brand.
I was using the Bushnell TRS-26 Optic, and took 5-shots at 50 yards standing resting on a tripod.
Seeing as how the KS-47 is fundamentally an AR-15 in terms of barrel, bolt, and trigger — it makes sense that the accuracy is right around the same when using similar quality ammo.
I fed my KS-47 some S&B ammo once and got the accuracy to around 1.5 MOA, but that was a one-time buy for me.
Value
With recent price rises due to Covid, the KS-47 is sitting around $800. If 7.62×39 Soviet was half the price of .223 Remington like it was in the old days, I could still see that as an A+ value buy.
But with the base rifle costing more and steel-cased .223 Rem being the same price as steel-cased 7.62×39… the value of what you're getting has dropped a lot.
That said, this is still one of the best ways of slinging 7.62×39 that I've ever shot. It doesn't have the history of an AK-47, but it does have a lot of ergonomic improvements that make the AR-15 awesome.
If you want a cheaper way of blasting targets at the range, maybe this isn't the best option anymore. But if you want a cheaper/better way of slinging 7.62×39 or want a cheap alternative to 300 BLK — the KS-47 still shines as a great method of getting what you want.
PSA KS-47 Pros and Cons
Ultra-reliable feeding
AK-47 magazines
AR-15 ergonomics
Cheaper ammo than 300 BLK
No last round bolt hold open
No side charging options
Report Card

Shootability

Outfitted with a brake, I love this rifle. The standard A2 flash hider is good, but a proper brake makes it a smooth and even shooter that I love to dump rounds through.

A

Reliability

Steel cased ammo or brass cased ammo, I've never had a problem. The only downside is that not all AK-47 magazines will work. The most common ones will, but test yours before trusting them.

A

Ergonomics

While the KS-47 gets more of the ergonomics of an AR-15, it doesn't get them all. Having to charge the bolt every magazine is kind of lame.

A-

Accuracy

Not the best, not the worst. Considering the horrible ammo I run and the fact that these aren't match grade barrels, the KS-47 does well enough.

B+

Value

This depends on you the shooter more than anything. Does anyone need this rifle? Probably not, but if you want a cheap way of slinging 7.62×39, this is pretty cool. Personally, I love it for what it is — a cool mash-up and a cheap rifle to feed.

B

Our Grade
A-
Reviewed by David Lane
Reader's Grade
Based on 4 Reviews
Your Grade
Do You Own This Rifle? Leave A Review
Success Your Grade Has Been
Added To Our Reader's Score
We use email to verify the accuracy of our reviews. We promise to never spam you.
PSA KS-47 Gun Deals
PSA KS-47 Ammo
Best Range Ammo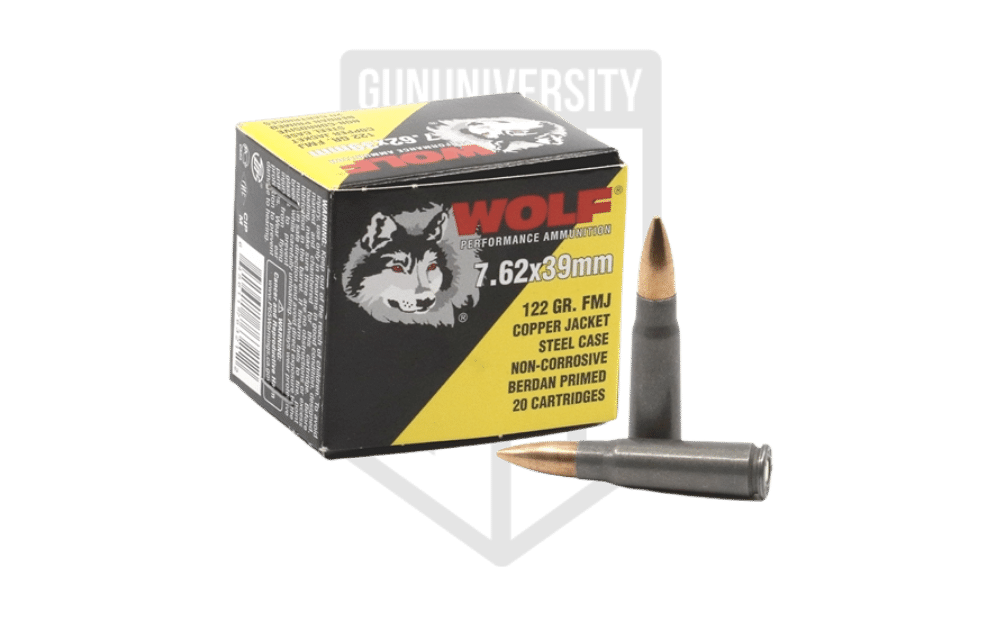 Wolf Performance 122gr FMJ Steel Case
Best Brass Cased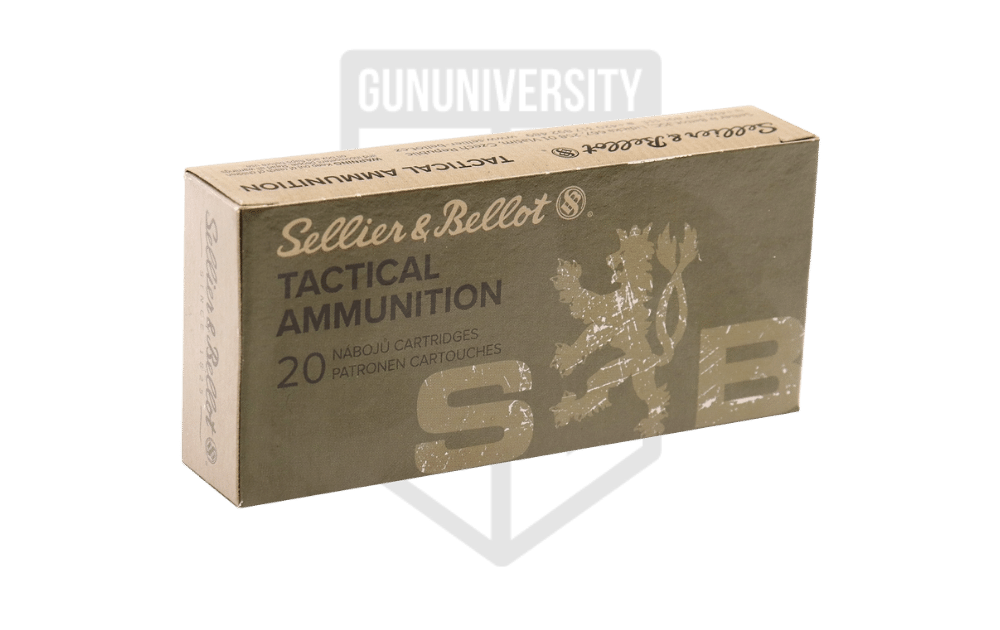 Sellier & Bellot 124gr FMJ
PSA KS-47 Starter Pack
If you've decided to pick up the PSA KS-47, or found another firearm that suits your needs, there are some bare essentials you're going to need to pick up in order to maximize its potential and your safety regardless of if it's your first firearm or not.
Gun Cleaning Kit: Otis All Caliber Elite Range Box on Amazon or build your own personalized cleaning kit with premium components.
Shooting Glasses: All it takes is one piece of rogue hot brass, and you'll learn the importance of shooting glasses. But not all glasses are built the same. See our recommendations for the Best Shooting Glasses.
Hearing Protection: Firing a gun without wearing proper ear pro can be very dangerous and detrimental to your hearing. Find out the best hearing protection for you in our full length review.
Storage: Check our our article on the Best Biometric Gun Safes
Targets – If you're wanting a great resource for shooting practice or zeroing your optics on your optics rifle or pistol, download our FREE Sighting in Targets below.
Upgrades and Accessories
PSA KS-47 Accessories
Best Entry Red Dot
Adjustment value: 1/2 MOA
Features 12 brightness settings

Check Price

Best Duty Red Dot
Battery Life: 30000 hours
2 MOA center-dot, with 6 daylight and 4 night vision brightness settings

Check Price

Best Sling
1.25″ sling webbing
2.00″ tubular webbing with closed cell foam padding

Check Price

Best Muzzle Break
Caliber: 7.62mm (.308 caliber)
Length: 2.67"

Check Price

Best Reliability Upgrade
New and improved extractor
Palmetto State Armory

Check Price
PSA KS-47
Owning and storing a firearm safely is one thing, but knowing everything about it is just as important. Below we have a great video from Palmetto State Armory overviewing this gun.
Important Links and Manuals