The VTAC Pistol Drills pt. 2 course, previously only available as a DVD, is now available as an online course!
This means that you can access the training whenever and wherever you have an internet connected device.
VTAC Pistol Drills Pt. 2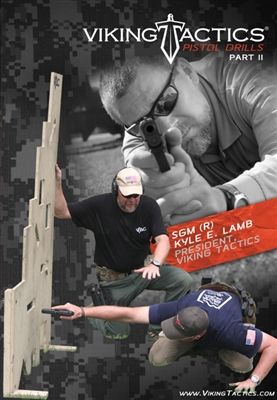 This online course builds upon Pistol Drills pt 1 and will walk you through 7 of Kyle's favorite pistol drills AND it includes 5 lessons on pistol shooting technique and 2 bonus rifle lessons!
In this course, you'll be introduced to (and shown the proper way to perform) these advanced pistol drills and techniques.
Included drills are:
3-Style Drill
Triple Nipple Drill
El Pollo Diablo Drill
Tri-Lambda Drill
Highsmith Drill
Zig Zag Drill
9-Hole Drill
Included techniques are:
Strong Hand Shooting
Support Hand Shooting
Concealment
Retention Position
Barricade Positions
Bonus rifle content includes:
Rifle 396 Drill
Rifle Reloads