The VTAC Pistol Drills pt. 1 course, previously only available as a DVD, is now available as an online course!
This means that you can access the training whenever and wherever you have an internet connected device.
VTAC Pistol Drills Pt. 1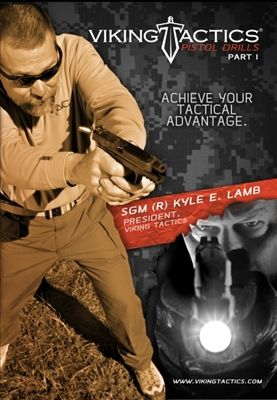 This online course will walk you through 7 of Kyle's favorite pistol drills AND it includes 6 lessons on pistol shooting technique!
In this course, you'll be introduced to (and shown the proper way to perform) these fundamental pistol drills and techniques.
Included drills are:
Bill Drill
Half and Half Drill
1-5 Drill
Reload Drill
Triple Threat Drill
El Presidente
Driving the Gun Drill
Included techniques are:
Fighting Stance
Pistol Grip
Sight Alignment/Trigger Control
Pistol Draws
Pistol Reloads
Driving the Gun