How to Destroy a Bump Fire Stock
We recently announced the DOJ's rule-making efforts to effectively ban bump fire stocks for anyone who is not an FFL by redefining them as machine guns.
Upon the publishing of the rule, non-FFLs will have 90 days to destroy their bump fire stocks or Surender them to an ATF field office.
It may not be clear how you are supposed to legally destroy a bump fire stock (it's still not clear to us how they can legally make this change), so we gathered some ATF-approved examples of how to do it.
We are only reporting on the "approved" information, we are not saying that we agree with this nor that it should be done.
Bump Stock Destruction Instructions
According to the ATF,
"For destruction, regardless of manufacturer or model, a Bump Stock must be made incapable of being readily restored to its intended function by, e.g., crushing, melting or shredding the Bump Stock.

Bump stocks may also be destroyed by cutting, so long as the Bump Stock is completely severed in the areas constituting critical design features, denoted by the red lines in the specific model of Bump Stock destruction diagrams that follow.
The Bump Stock must be completely severed in each area indicated by the red line.
Destroying a Bump Stock using any other method may be legally insufficient, such that continued possession of the device may violate 18 U.S.C. 922(o)."
Bump Fire Stock Destruction Examples
Here are a few examples of how to destroy the most common bump stocks. We also have a downloadable pdf of all approved methods of bump stock destruction.
Slide Fire Solutions Stock Assembly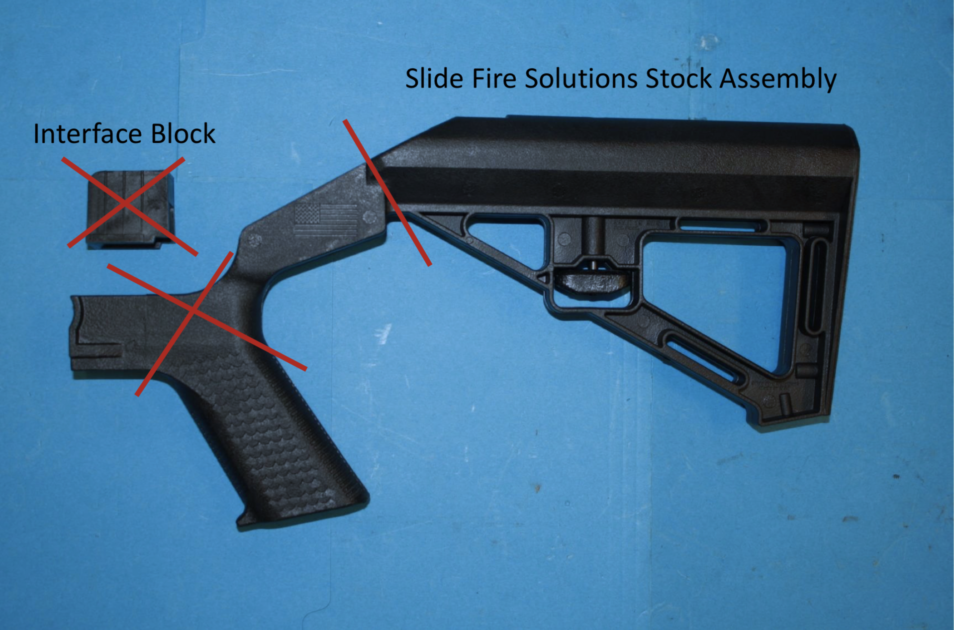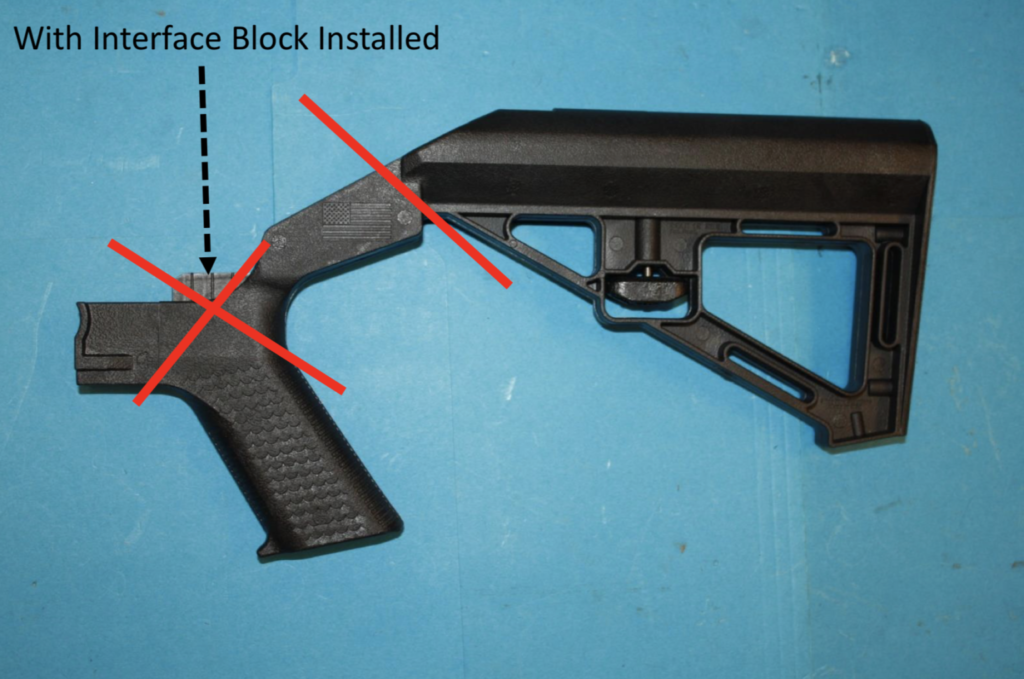 Bump Fire Systems AR/AK Bump Fire Stock