Tomorrow War Rifle: Blaster Build Breakdown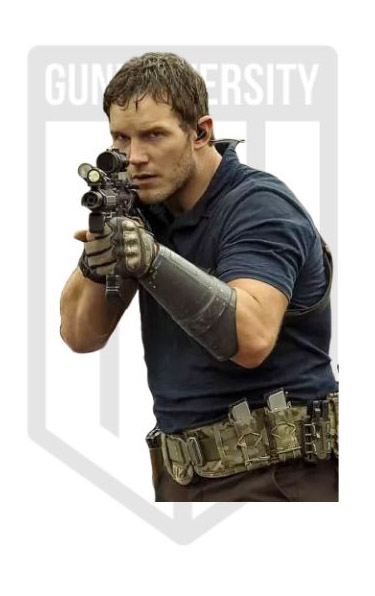 In this edition of Build Breakdown we'll be looking at the interesting, though much-mocked, Tomorrow War rifle from the Amazon movie starring Chris Pratt.
The Tomorrow War presents an interesting concept. In the near future, humans are losing a fight to an unknown alien invader. To help fight the war, the humans in the future invent time travel and come back in time to draft the people of the past to help fight the war of the future. Dan Forester, a former Green Beret (Chris Pratt), receives his draft notice and deploys to the year 2051.
The film equips and arms their soldiers with a rifle known as the MK III. The draftees have a 30% survival rate, and after seeing the amount of training, they receive before deploying, it's easy to see why.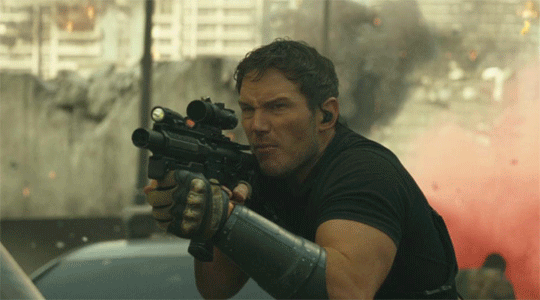 You need more than a day at the range to become an effective soldier, but that is all the draftees get.
Build the Tomorrow War Rifle
The following will show you what accessories you'll need to clone the rifles carried by Forester's comrades. We'll also walk you through Dan's actual rifle, but it's just a little bit different than the others.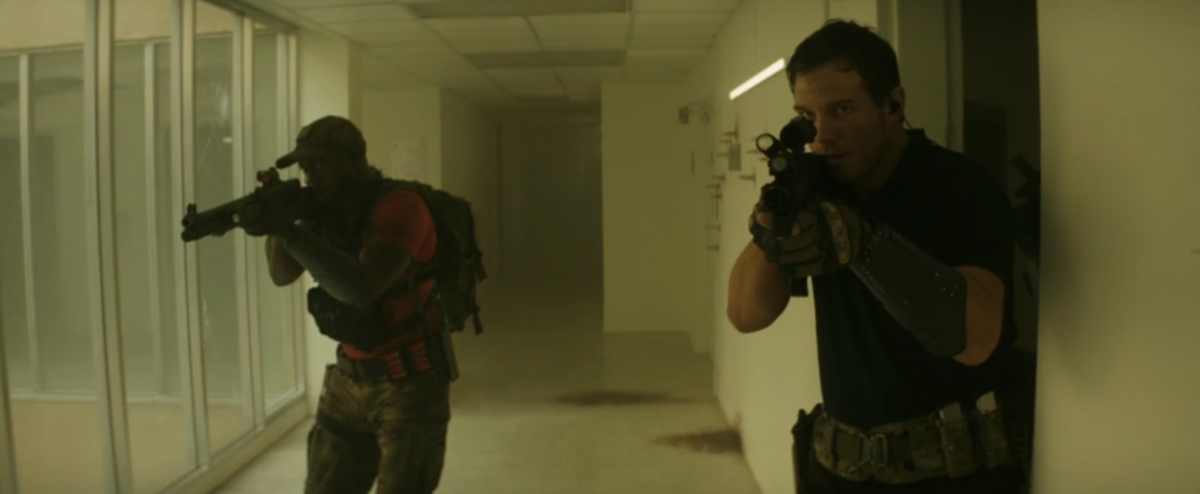 Also, don't forget! The shotgun carried by Forester's comrade Dorian is the same one used by Ben Edwards (Taylor Kitsch) in The Terminal List. It just has different furniture on it.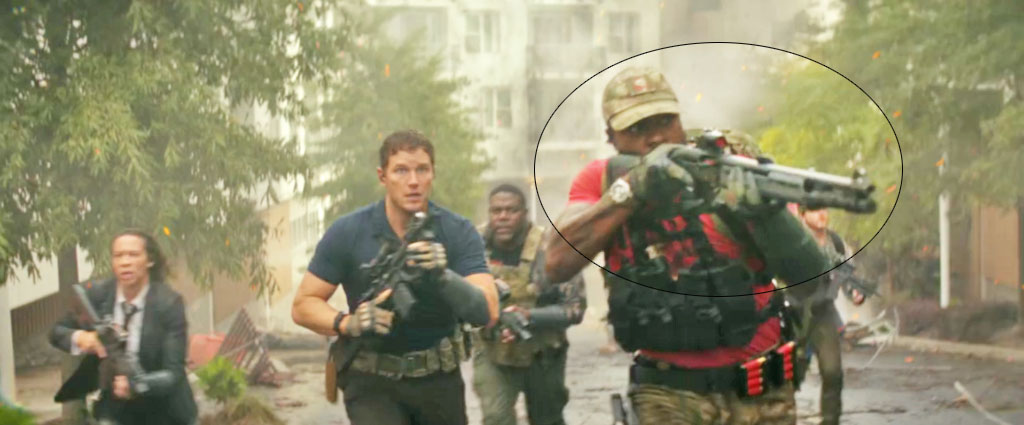 Fifteen parts of the AR15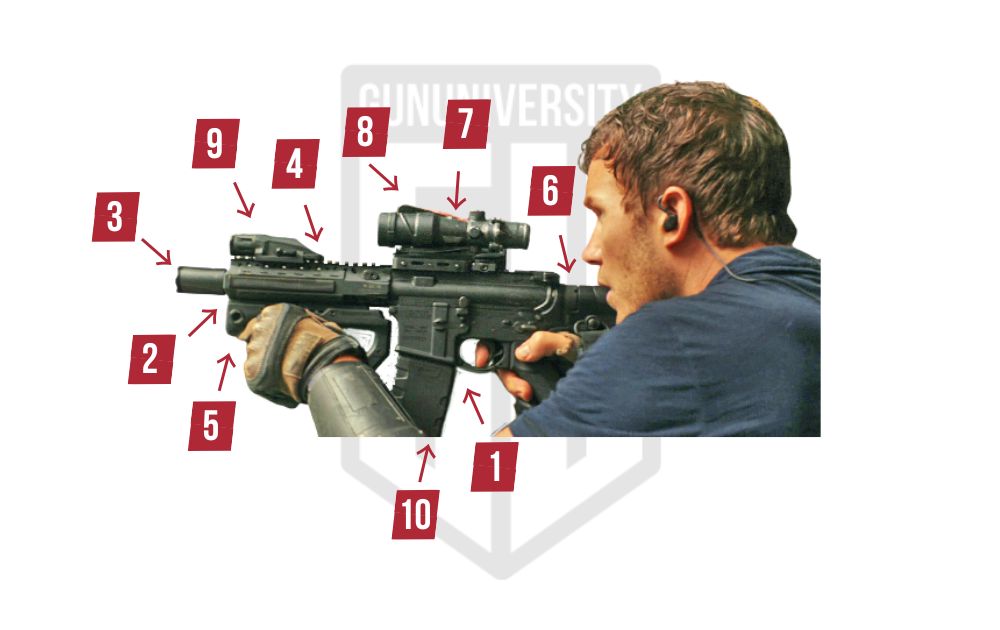 1
BCM receivers
Upper and lower receivers from BCM Manufacturing.
2
Eight inch barrel
The most common rifle in the film has an 8-in. barrel; BCM doesn't make that length that we're aware of, but we haven't located any information regarding the actual manufacturer.
3
V Seven Helios
A V-Seven Systems HELIOS muzzle device.
4
BCM handguards
Bravo Company Manufacturing handguards with what appears to be a BCM MCMR rail panel and Magpul MLOK cover.
5
Hera foregrip
That unusual front end is a Hera Arms CQR foregrip.
6
Hera buttstock
The boxy rear end and grip are all part of a Hera CQR buttstock.
7
Trijicon ACOG
They're evidently still manufacturing these old workhorses even 3 decades in the future!
8
Trijicon SRO
A small, offset RDS with what has been fan-identified as a ZRO Delta D-Loc T-Mount and a UTG RDM20 offset mount.
9
Inforce light
One of the streamlined Inforce WMLs with a lockout throw level.
10
Magazine
The magazines we've been able to identify are all PMAGs It is possible there are some other brands of polymer mag mixed in there. So, Magpul is still in business in the future too. That's cool.
Tomorrow War Rifle
Impeccable pedigree
Superb QC
Difficult to find

Check price

Not ideal for 5.56
Better suited for 300BLK
Ballistic Advantage makes great barrels

Check price

Linear compensator = more comfort with SBR
Titanium build
Worth the investment on any long gun

Check price

Various sizes available
Multiple rail types available
BCM…again, good quality stuff

Check price

Interesting look
More form than function, but has its place

Check price

Fixed stock but has spacers
Strange grip, but looks cool
More form than function, but has its place

Check price

Intuitive and rugged
Battlefield proven many times over
Solar powered illuminated reticle

Check price

Good choice for offset RDS on a long gun

Evolution of the excellent RMR

Complements the ACOG very well

Check price

Extremely light
Only 400 lumens
Intuitive and functional

Check price

Build Component Breakdown
Unlike the Terminal List Beretta 1301, the Tomorrow War Rifle did not begin as one complete firearm. It started with matching BCM receiver sets – so that's where we will begin too.
The Receivers: Bravo Company Manufacturing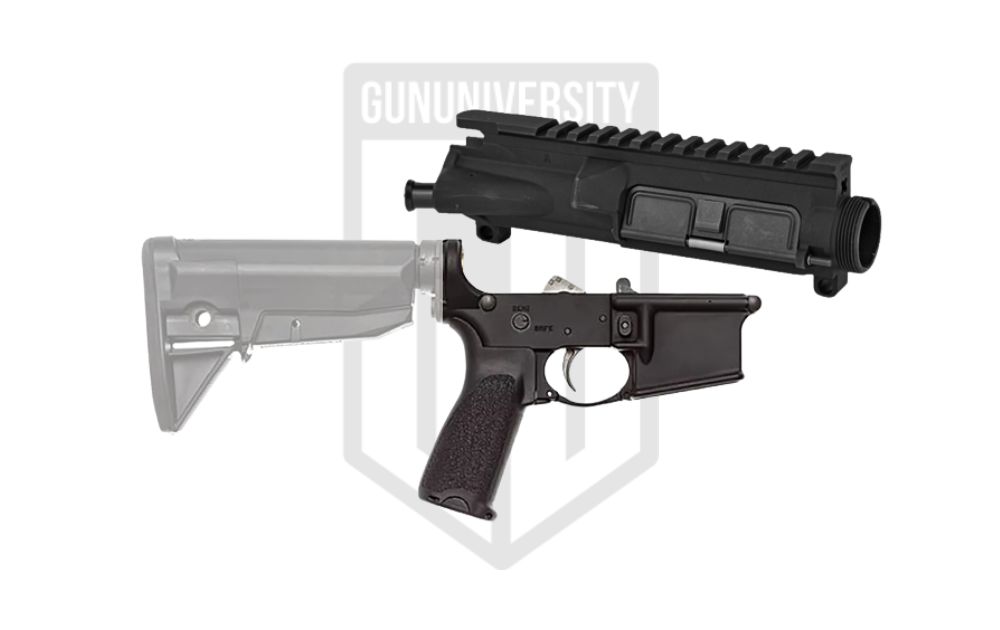 The big white BCM stamp on the upper receiver makes this a dead giveaway. BCM makes high-quality gear with unbeatable quality assurance. They produce a variety of rifles, parts, and pieces. Using a BCM upper and lower for your build is mandatory, as any standard MIL-SPEC upper and lower will work. BCM doesn't produce stripped lowers often though, so it might be difficult to go BCM at all.
However, in 2051 maybe they've seen the light and now produce all the stripped uppers and lowers necessary to arm a military force.
BCM Upper Receiver
BCM Lower Receiver
Barrel: 8-Inch 5.56 Barrel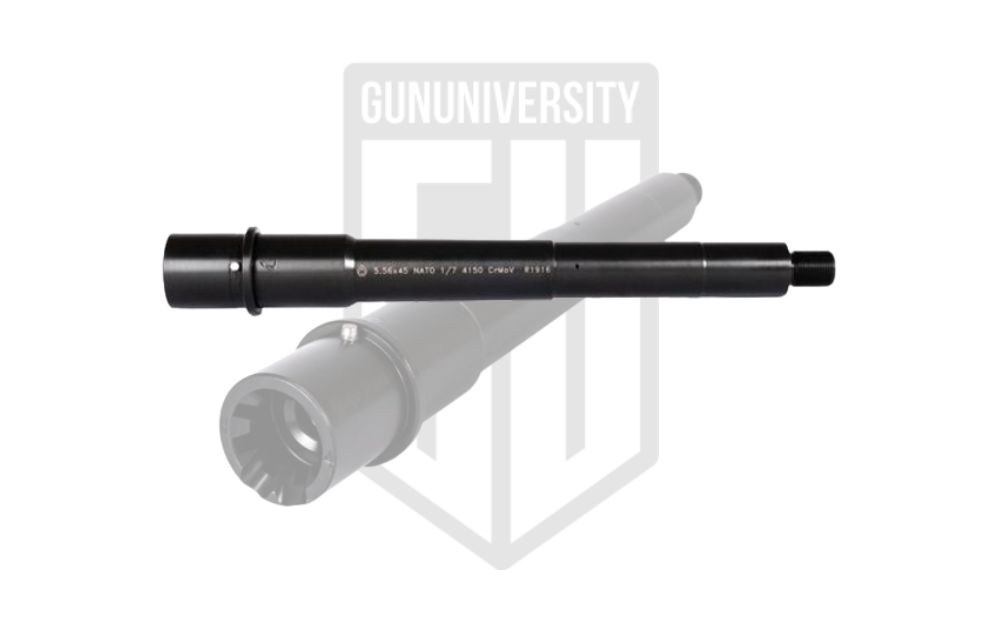 BCM doesn't produce an 8-inch barrel, so this isn't a BCM product. Tons and tons of companies market and sell AR-15 barrels. Barrel lengths are pretty standardized, and 8-inch is somewhat unusual. Ballistic Advantage does sell an 8-inch barrel, and they produce some very nice barrels at an affordable price point. So we'll pick that.
While an 8-inch barrel does produce a cool-looking, short carbine, it's not the most efficient barrel length for a 5.56 caliber rifle. In 2051, maybe we've designed a new intermediate rifle round that works well from short barrels. It's not out of the realm of possibility.
The 5.56, however, is designed for a 20-inch barrel. You lose performance as you go shorter and shorter. At 8 inches, you are getting a very loud and concussive rifle with a projectile that's not reaching 2,500 feet per second. Wait until you see the muzzle flash it creates!
MK IV Note – The MK IV version appears to use a 14.5 or 16-inch barrel. With the 16-inch variant, you can create a rifle that doesn't have you messing with the NFA.
Muzzle Device: V-Seven Systems Helios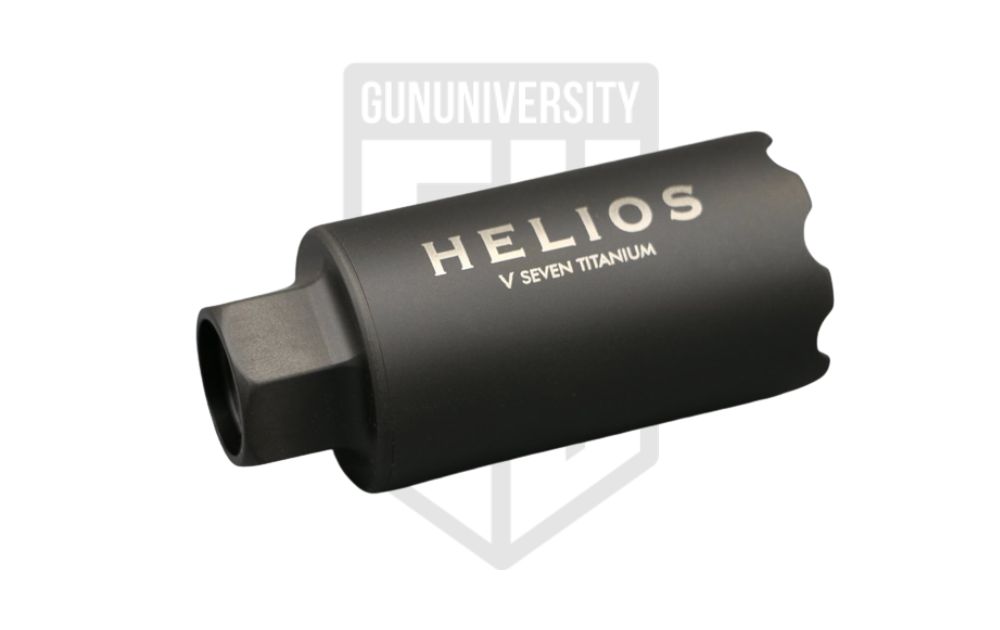 At the end of the MK III sits a tubular muzzle device that isn't quite long enough to be a suppressor. That's actually a linear compensator. A linear compensator directs muzzle blast forward and away from the shooter.
This makes using short-barreled weapons much more comfortable. A 5.56 caliber gun using an 8-inch barrel is certainly one to make good use of a linear compensator, particularly in a fight in close quarters. It makes shooting much for comfortable not only for the shooter but for everyone around them.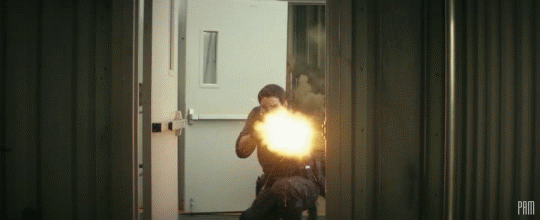 V Seven Systems makes outstanding products, and the Helios is probably the fanciest linear compensator on the market. The Helios is made from titanium, which is extremely strong and will easily tolerate the blast of a short-barreled 5.56. It's a very practical choice for such a short rifle.
The Rails: BCM Handguards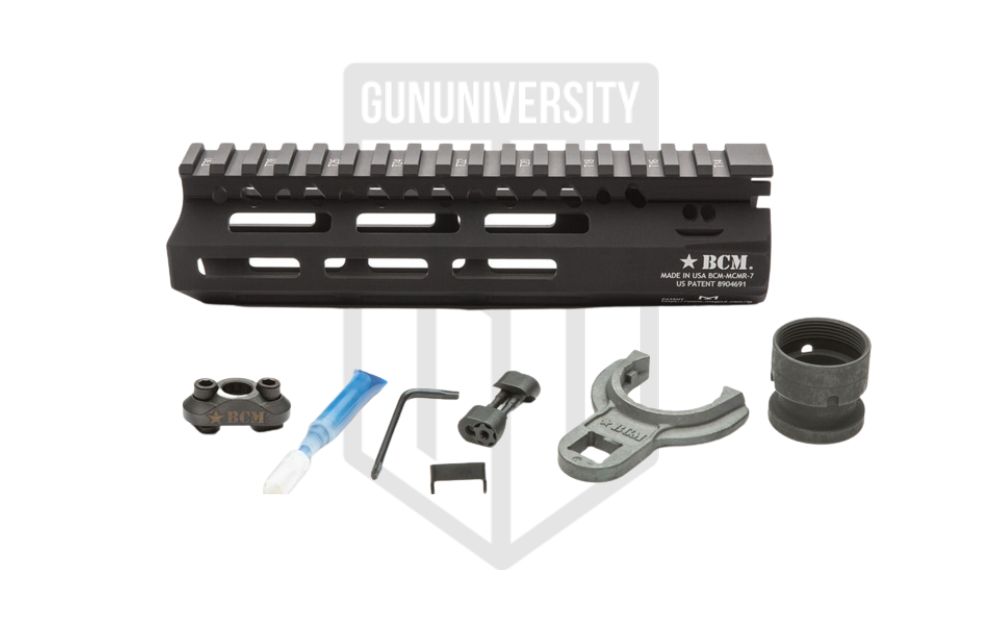 The MK III wears what appears to be a 7-inch rail, judging by how much of the barrel extends beyond the rail…but what kind?
BCM handguards outfit the upper receiver, but it's tough to tell if they are M-LOK or Keymod. BCM produces Keymod and M-LOK, but the MK III rifles feature rail covers hiding those slots. Additionally, these rifles seem to have a few sections of Picatinny rails here and there.
If I were building an MK III clone, I would use the M-LOK rail. Most of the firearm world uses M-LOK, and you'd find more accessories for an M-LOK rail. BCM's rails are top-tier, with a high degree of quality that helps set them apart. They wear rail slots at four different angles to allow you to add accessories everywhere you want them to be.
MK IV Note – The longer barreled MK-IV rifles wear either 13 or 15-inch rails depending on the barrel length.
Futuristic Front and Back: Hera Buttstock and Foregrip

The HERA CQR furniture adds that futuristic look to the rifle. The furniture includes the stock with a thumbhole pistol grip and the forward vertical grip. Hera makes some good gear, but the CQR furniture always seemed more about looks than practicality. It does look neat, and the Tomorrow War capitalized on that need to look cool rather than be effective.
It's not that it's not effective or useable. It's very…well… it's extra. The grip is huge, and the stock is fixed, but you can adjust the length of pull via spacers. Just not on the fly. The grip and stock offer plenty of space to connect a sling. You get both QD and slots to attach your sling any way you want.
This furniture takes something like a short carbine and turns it into something you can believe from the future. The MK III is, at its core, an AR rifle, but the futuristic Hera CQR furniture takes it to a different level and makes it almost unrecognizable.
Almost.
Hera CQR Foregrip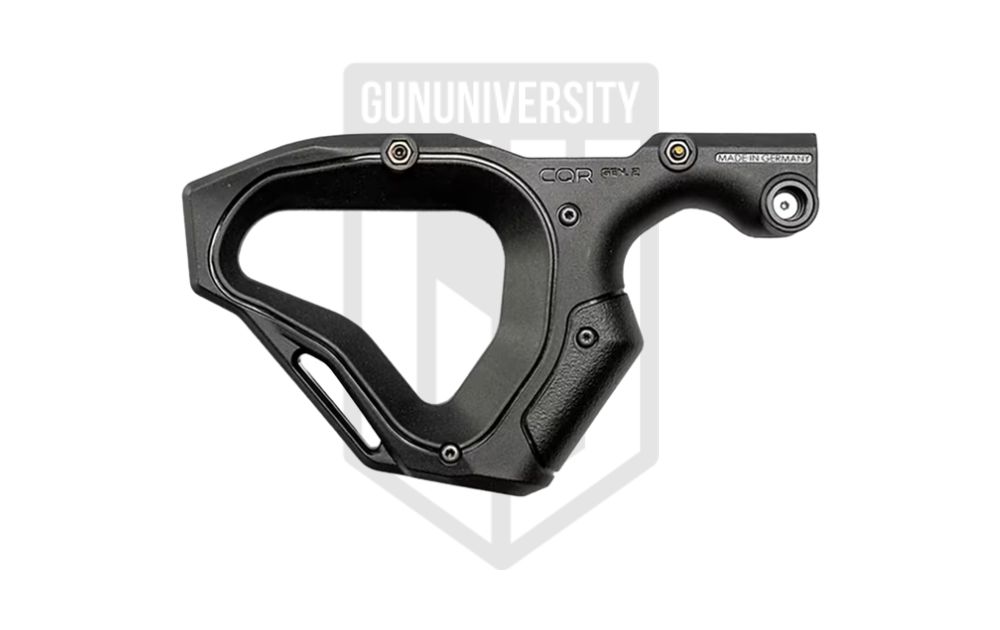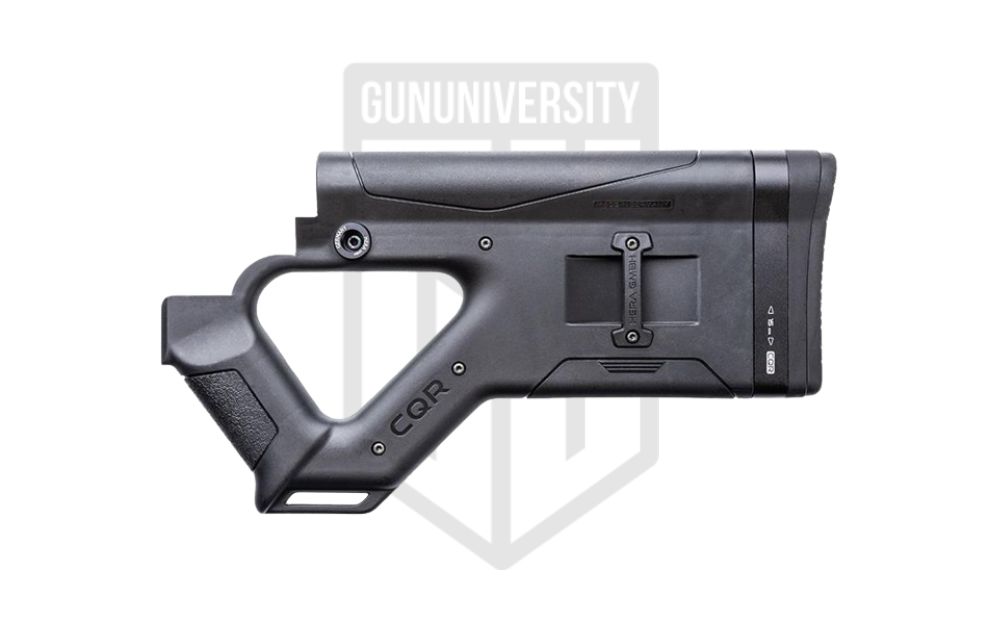 Hera CQR Buttstock
The Optic: Trijicon 4×32 ACOG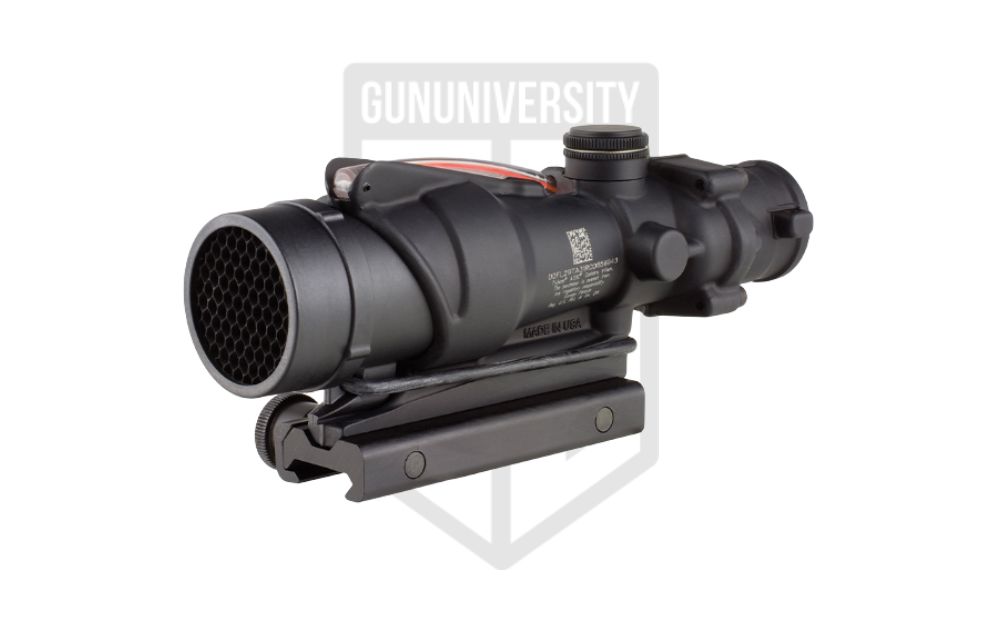 Across the top is a sight any Marine from the GWOT will recognize. It's a Trijicon ACOG. The ACOG is a fixed power prism sight that packs a 4X optic into a compact and tough package. These ACOGs wear their kill flashes at the front to prevent glare from giving you away.
ACOGs are cool optics. They are extremely rugged and reliable. They use a combination of fiber optics and tritium to power their illuminated reticle. It's literally powered by the sun! The brightness adjusts automatically based on ambient light. It might seem old by 2051, but it's proven tech that doesn't require batteries.
The ACOG is an easy-to-use optic with a built-in bullet drop compensator. These bullet drop compensators are paired with a very specific round and barrel length to be accurate. I can't find any designed to be paired with an 8-inch barrel.
It would seem that future Trijicon designed the optic around the MK III and its futuristic new round and barrel length.
The other optic: Trijicon SRO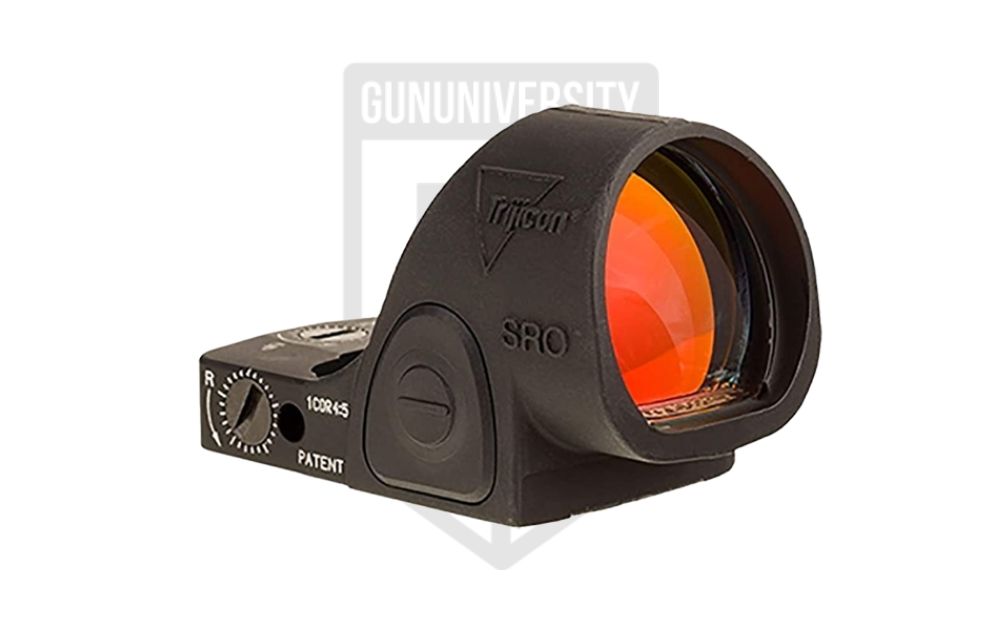 Mounted with a 45-degree offset rail sits a mini red dot. The circular window gives it away as a Trijicon SRO. The SRO is an advancement on the famed RMR. Trijicon claims that the circular window allows for faster dot acquisition, and in practice, it does seem easier and more natural.
Like the RMR (and any Trijicon product really), it's extremely rugged and designed to take a beating. That's a must-have requirement for fighting a war. Red dots are fairly simple and made from aluminum and glass, so breaking seems to be what they are made to do. However, the SRO will hold up to whatever abuse the White Spikes throw at them.
The SRO makes sense when paired with an ACOG. ACOGs offer a fixed magnified view, and using one for CQB is doable but not as fast or as reliable as a red dot. An offset red dot allows you to transition to extremely close quarters quickly. An SRO does a fantastic job of complementing the ACOG.
The Weapon Light: Inforce WML Gen 2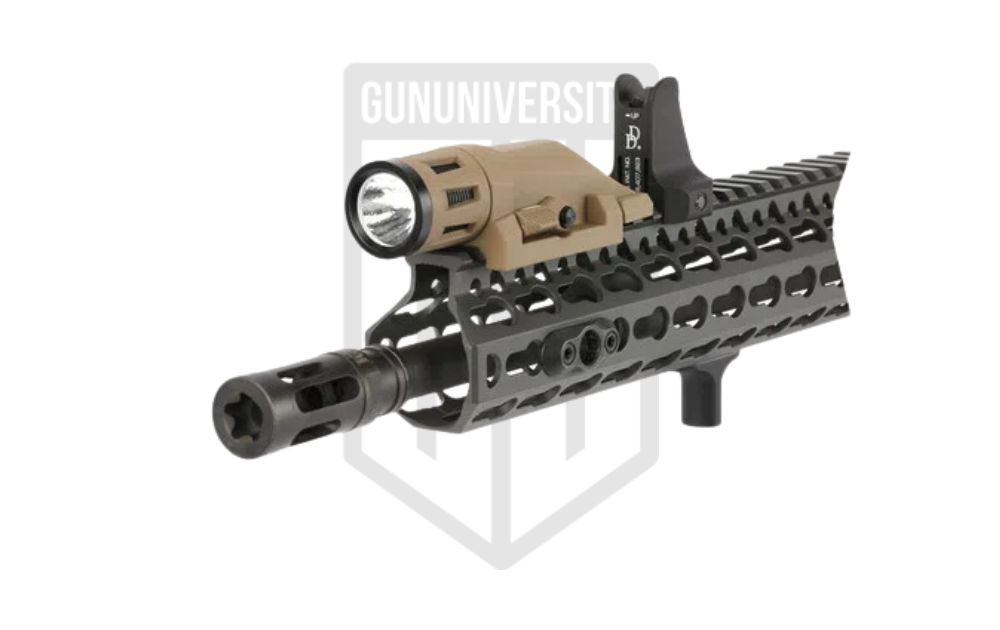 Across the top of the rail sits a weapon-mounted light. This light is the Inforce WML Gen 2. Inforce makes some interesting lights, and the ramp design of their WML looks fairly futuristic and blends in well with the gun if you're looking to use a 12 0 clock light on a gun with a very short rail.
One of the benefits of the Inforce WML Gen 2 is that it is very lightweight. It's only 3.2 ounces and is fairly short at 4.2 inches. The downside to such a small, lightweight light is that it pushes just 400 lumens. For some tasks, that's fine, but it's fairly weak compared to more modern lights from Surefire, Streamlight, Cloud Defensive, etc.
The Inforce WML Gen 2 does help the MK III looks fairly futuristic. It's also easy to use and very ergonomic, with a huge push button at the back of the ramp.
The Mags: PMAGs and MFTs
Magpul and Mission First Tactical are apparently still around in 2051. They and possibly some other companies I can't quite identify provide magazines to the men and women fighting the White Spikes.
Apparently, they've cracked the code to significantly expand the capacity of mags in the future because no one ever seems to reload. They fire full auto all the time, in both long and short bursts but never seem to run out of ammo.
Polymer mags have become the standard in the firearms industry, and PMAG is the gold standard. They are the magazine most often included with new rifles these days. They're everywhere – and for good reason.
Them's the basics, folks.
Tomorrow War Rifle: What I Would Change
Now we've discussed the parts and pieces of the Mk III, let's look at some ways to improve it. The Tomorrow War rifle is in no way exceptional in terms of effectiveness, but it sure looks cool. In a futuristic, cinematic role, that is exactly what it needs to do.
But not when it comes to actually fighting the way it's purportedly intended. In that respect, all it seems to do is provide a way to show off how tough the White Spikes are. And while they're shrugging off those 5.56 rounds, our protagonists can run around shooting in select-fire ceaseless-muzzle-flash mode. That adds plenty of noise and fun to the movie's action scenes.
I get why the movie-makers built the guns out this way. But if Travis Pike was gonna go fight savage alien monsters tougher than rabid rhinos, he would do things differently.
Like so:
Make it a 300 Blackout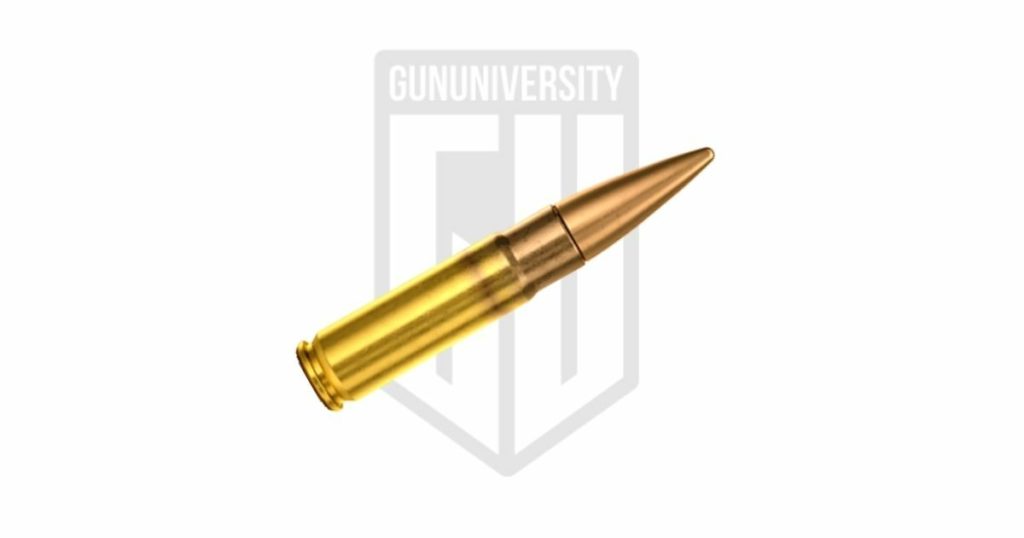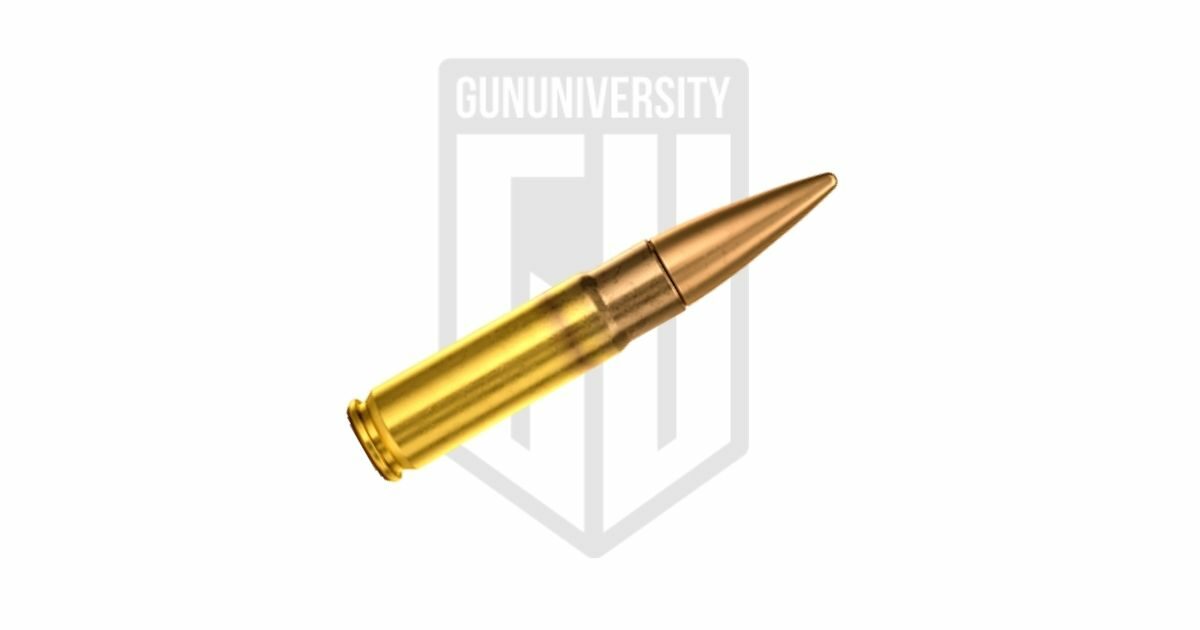 If I made my own MK III, it would probably be in 300 Blackout. .300 Blackout is designed to be used in very short barrels, and in an 8-inch barrel, it makes an absolute ton of sense. .300 Blackout works best from a 9-inch barrel, so 8 inches is just a little less than optimum.
An 8-inch .300 Blackout barrel isn't that hard to find and would make the rifle much more effective. Plus, I could suppress it fairly easily.
SilencerCo Gas Defeating Charging Handle (GDCH)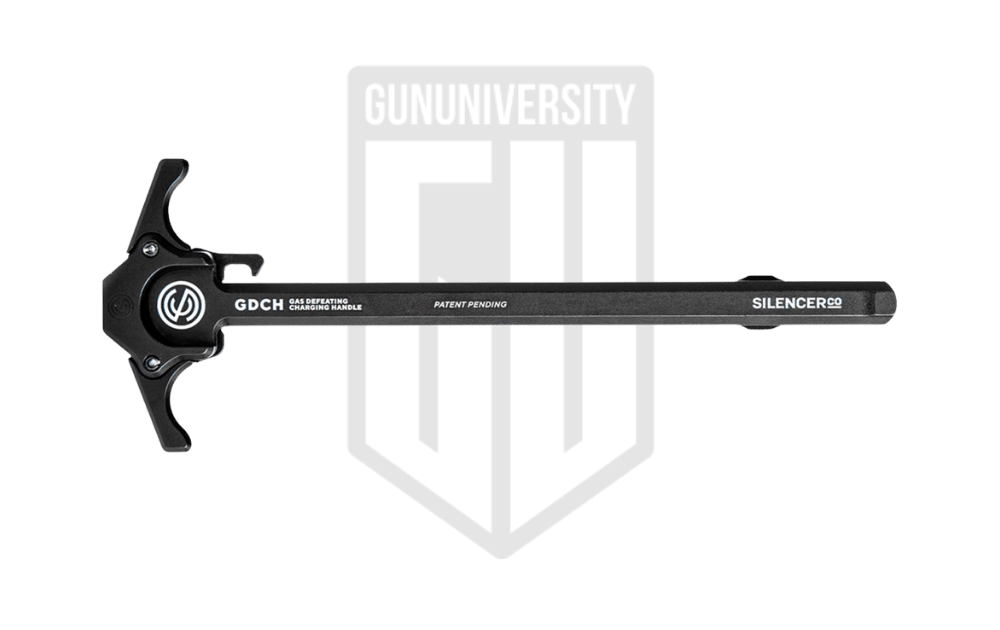 The main problem with the ACOG is eye relief. It's something like 1.5 inches, so it has to be pressed rearward on the gun. This makes it tricky to grab the charging handle rapidly and easily without banging your knuckles on the ACOG. Another problem with super short-barreled rifles is that they tend to be gassy. Eight inches is pretty dang short.
One way to fix both of these problems is the SilencerCo Gas Defeating Charging Handle. This thing offers you an ambidextrous, extended charging handle and a gas-busting seal to keep that lead-fouled gas out of your face. SilencerCo isn't exactly known for charging handles, but the GDCH is a solid, well-made design that solves two of the problems we have with the MK III with one upgrade.
Viking Tactics Sling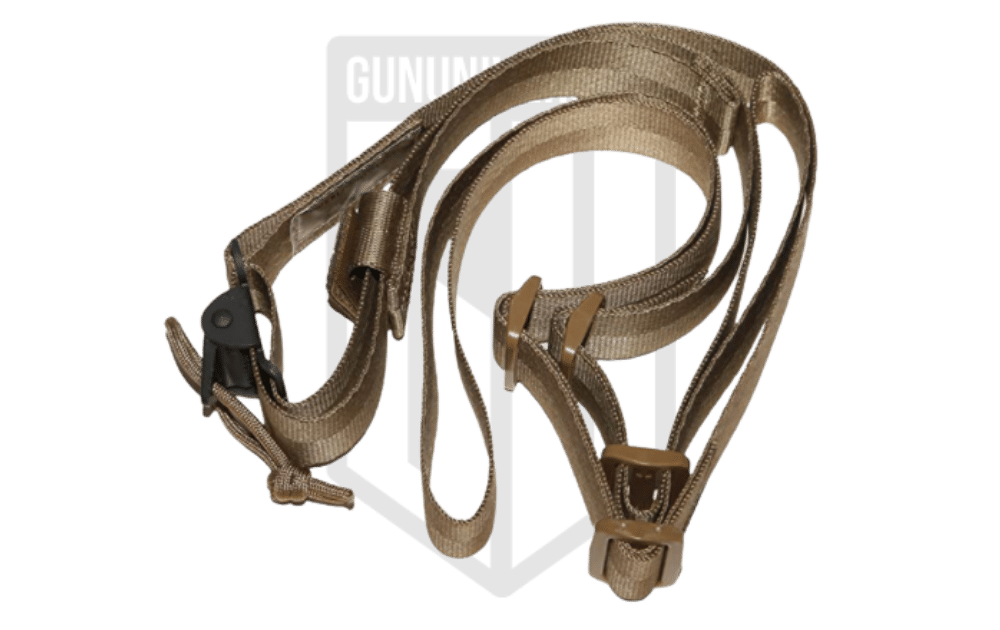 Mama says future soldiers are mad because they have all those sling points but ain't got no slings! I would toss a Viking Tactics sling on my MK III. The Viking Tactics sling is a tactical two-point with a quick-adjust feature that allows you to roll nice and lose or high and tight, depending on the situation.
The VTAC sling can be trimmed, which you might need to do with the very short MK III. The VTAC sling is fairly thin and lightweight, with a low profile sling adjustment point. It fits perfectly with the MK III.
Magpul D-60 Drum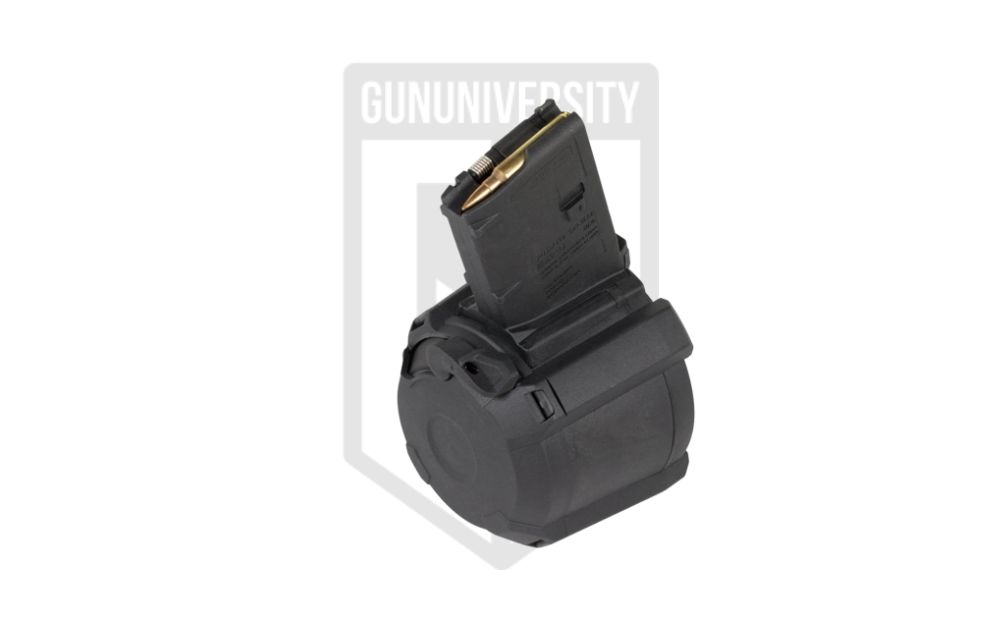 If we are sticking to the 5.56, then ditch the standard PMAG. If I'm fighting White Spikes, I want as much ammo as possible. Therefore I am going with the PMAG D-50 drum. In real life, this is a 60-round drum. We've already seen that the standard 30-round PMAG seemingly holds hundreds of rounds (at least in the movie), so how much could a D60 drum hold in 2051? At least an entire crate's worth.
In 2022 the D-60 drum holds 60 rounds of 5.56 and is, without a doubt, the most reliable drum on the market. It's super reliable, can be left-loaded, and doesn't require a tension device or special loading tool. It comes with a lever to make loading easy and even a handy rear window to watch your ammo capacity.
Plus, the MK III's main job is to look cool, and it would look a lot cooler with a D-60 drum.
Tomorrow's War for Real
The real war of tomorrow will likely be fought with drones and man-portable missiles. However, the infantry rifle will never truly disappear, not until we get to the point of power armor and Starship troopers.
Maybe not even then.
I doubt tomorrow's war will feature the MK III, but it's still a neat take on the futuristic rifle design. I love when sci-fi weapons utilize real guns and dress them up, this creates a better visual than a rubber prop space blaster. The MK III has certainly made its mark on sci-fi firearms.
Really It's a Tomorrow War *SBR*
So…a note on the NFA
The MK III rifle is considered a short-barreled rifle (SBR), i.e., it's limited by the National Firearms Act and requires you to receive a Tax Stamp. This process involves a notable amount of paperwork and an application to the ATF. Production or possession of an NFA item without ATF approval has fairly stiff penalties and is unadvisable. Also, it bears mentioning these are (in the film) select fire weapons, and the production of new machine guns for civilian ownership is denied via the Hughes Amendment (1986 Hughes Amendment to the Firearms Owners Protection Act).
Don't get yourself in a jam!