Durkin Tactical AR-15 Build Kit Review
AR-15s are famous for their customization potential. But have you ever wanted to build one from the ground up?
That's where this 16" AR-15 build kit comes in. Instead of needing to spend time researching each and every part you'd need, this kit comes with all the parts you need — all tested and guaranteed to be compatible. It's a great way to learn more about how your gun is constructed while also assembling a truly custom AR-15.
Durkin Tactical 16in AR-15 Build Kit
Caliber

5.56 NATO

Barrel Length

16 in

Overall Length

36 in

Height

4.3 in

Weight

6.1875 lbs
What Comes in the Durkin Tactical Build?
Durkin Tactical is a gun build kit company with one simple goal: get fellow Americans the best gun build kits possible at the lowest prices. This kit has everything you need to build a fully-functioning AR-15 rifle, save for one serialized lower receiver and a magazine.
Here is what comes in the kit:
16-inch 5.56 NATO barrel with a 1:8 twist
Free-floating 12" M-LOK handguard with Durkin Tactical stamp
Compensator Flash Hider
Complete Omega Stock Kit
Nitride BCG
Either Stripped or Upgraded Billet Upper Receiver (depending on availability)
Forward Assist (where applicable)
Dust Cover
Steel Gas Block
Stainless Gas Tube
Standard Charging Handle
Complete Lower Parts Kit
Models and Variations of the Durkin Tactical Build Kit
Durkin Tactical has AR-15 build kits of many different calibers and several configurations for most calibers, including pistol kits.
Durkin Tactical Build Kit – Our Take
Durkin Tactical is all about saving money, and you see that from the get-go. I thought I had got the wrong item at first because of how small and nondescript the package was.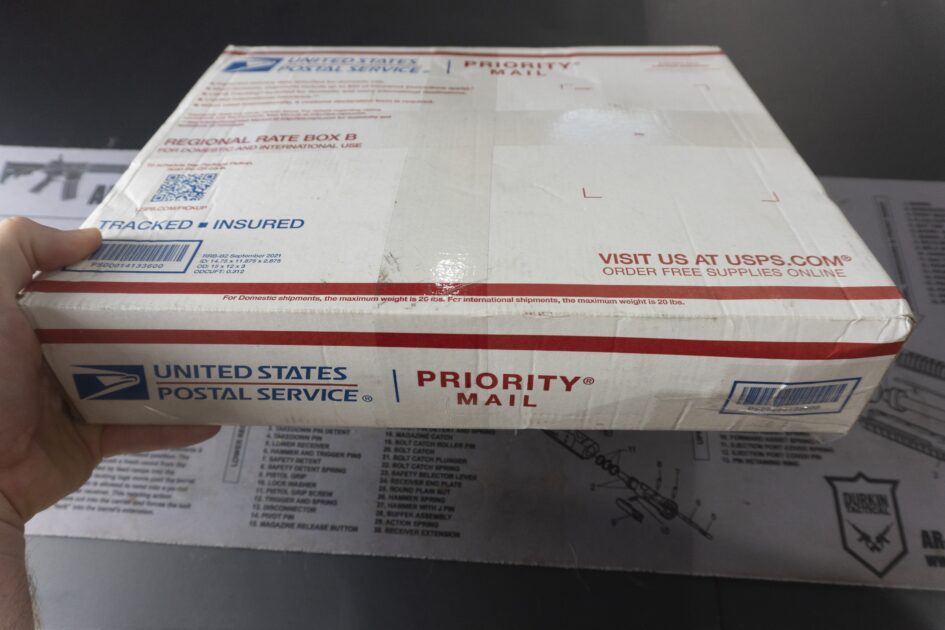 Once I unpacked it, I could see where the money savings started with these kits. Part of the reason you can get kits from Durkin Tactical for as cheap as you do, is that they don't waste money on fancy packaging. All your parts, individually bagged for each kit sold, are hand-packed at their warehouse with just the packaging necessary to keep them safe. By hand-packaging kits in small compact boxes, the company can pass that time and money savings onto you.
Everything was included in the kit to build my Premium 16'' AR besides the lower receiver, which I already had an Anderson Stripped lower ready to go. I also already had the tools necessary to put together my kit, but if you need to get those too, you can also pick those up from Durkin Tactical.
Getting to the kit itself, the first thing I noticed when I unboxed the upper package was how nice the bolt carrier group (BCG) worked. I have used some really cheap ARs in the past and the BCG always seemed sticky. They just didn't work that well without greasing them up a lot. Straight out of the package, this BCG was clean and smooth. I could tell this is going to be a great functioning upper when I was done assembling it.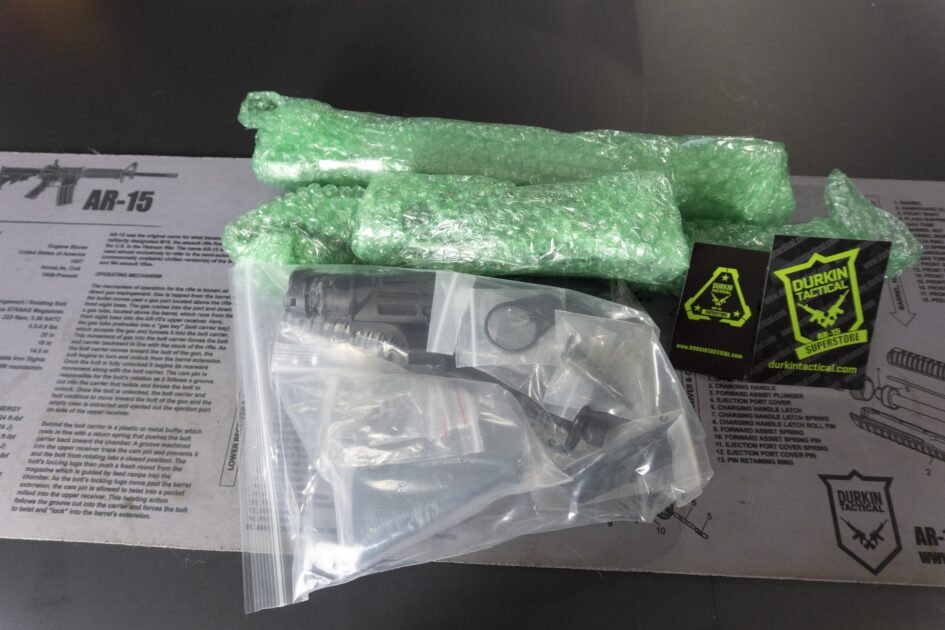 The barrel that came with my kit is a 16-inch 5.56 NATO with a 1:8 twist. The handguard to go with it is a "Durkin Precision" stamped M-LOK handguard. The nice thing about this handguard is that it is a free-floating rail, so there's no guesswork when trying to line up your gas tube and the barrel nut. I personally like the look of this handguard, too; it's sleek and lightweight with plenty of room for attachments. My only gripe is that the Picatinny rail along the top of the handguard does not go the full length of the handguard, which would allow a longer sight picture with the ol' iron sights.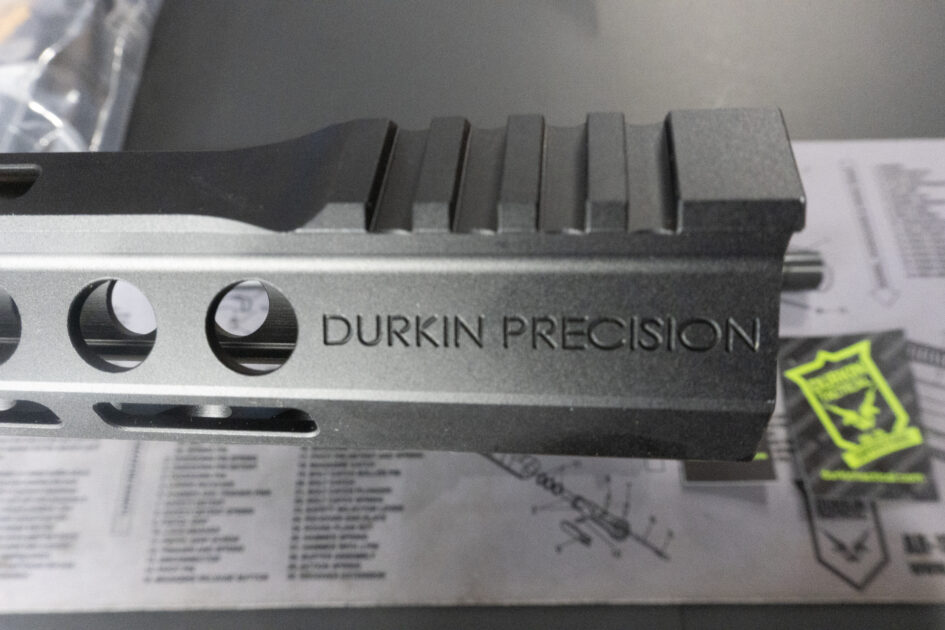 All the internals of the lower are included, separated into their own bags and are MIL-SPEC. I personally dropped a Timney Trigger in my kit that I also purchased from Durkin Tactical, just because I hate installing MIL-SPEC triggers. There is nothing wrong with the classic MIL-SPEC trigger, they work fine and will function forever, but I just enjoy the simplicity of dropping a full trigger in. Once put together, the rifle measures 2 feet 9 inches with the stock in and 3 feet with stock fully extended from stock to muzzle. It weighs 6 lbs 3 ounces with no mag inserted. You can definitely build a lighter AR — but definitely NOT at a lower price point!
Taking this to the range, I wanted to get a couple hundred rounds through to see how it felt. I had zero malfunctions in the 200 rounds I sent down range. Once I got my sight zeroed in, I was hitting an 8-inch plate consistently at 100 yards no problem. If you've shot an AR before, then there really isn't much to talk about on how they perform. If you assembled it correctly, and the kit fit together perfectly, then you aren't going to have any problems.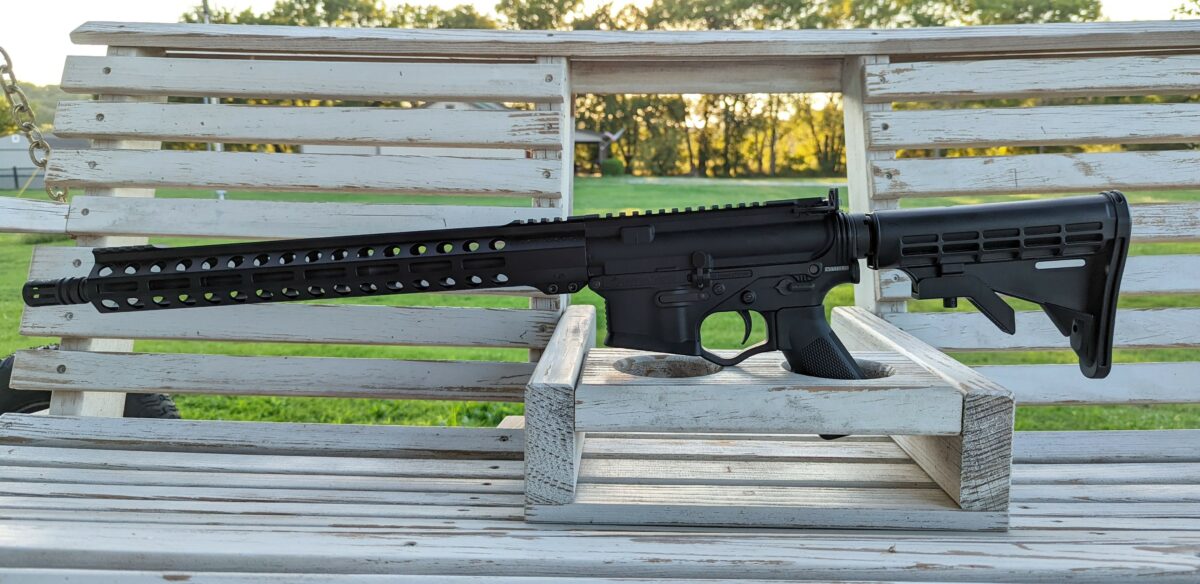 Durkin Tactical guarantees a few things when you order for them:
Guaranteed best price for a full build kit, just needing the stripped lower.
Guaranteed to be supporting a small American business that hand picks and assembles your kit in the heartland of the USA.
Guaranteed great customer service. I have reached out to the company in the past about a previous kit I purchased and I received a quick and helpful reply.
Finally, you are guaranteed to have a high-quality rifle that you can rely on and won't fail you when you need it most.
Also, in these times of uncertainty for the gun market with what feels like weekly attacks on our American rights by anti-2A groups, Durkin Tactical hasn't raised prices at all to try to make money on the panic — and I respect that. I am very happy with the quality of all the parts in my kit, and the price I got them at. I am confident this rifle will not fail me and will be a workhorse for years to come. This is not my first rifle build kit from Durkin Tactical, and it will certainly not be my last.
Durkin Tactical Build Kit Pros and Cons
Cost – Low price
Assembly – Easy to assemble
MIL-SPEC – Pre-selected 100% compatible MIL-SPEC parts
Shootability – Excellent shooting experience
Double-Action Trigger – Must be pressed by the first finger joint to fire
Short Grip – With standard magazines inserted, it is difficult to seat all your fingers.

Our Grade
A
Reviewed by Dave Chesson
Reader's Grade
TBD
Based on 0 Reviews
Your Grade
Do You Own This Accessory? Leave A Review
Success Your Grade Has Been
Added To Our Reader's Score
We use email to verify the accuracy of our reviews. We promise to never spam you.
AR-15 Starter Pack
Now that you have built your AR, its time to go shooting!……Not so fast, you will want to make sure you have eye and ear protection, and maybe a gun cleaning kit to keep your newly built AR clean and running great!
Eye Protection: Whenever firing your guns, you need to have eye protection on. Here are our recommendations for the best shooting glasses!
Hearing Protection: Pick up some good hearing protection to make the shooting experience more enjoyable and safe on your ears.
Gun Cleaning Kit: Check out some of our favorite gun cleaning kits to keep your AR-15 in great condition.
Upgrades and Accessories for AR-15
You might need some good tools for your AR Build. A good armorers wrench can do many tasks on your build.
Every AR Build needs some magazines to feed the gun after it is assembled. Stock up on some Magpul Pmags.
The fun part about AR-15s is how modular they are. Check out our AR-15 Accessories Article to see what we think about almost every kind of accessory you can add to your custom AR-15 build.
Your AR also needs an optic and a sling. Check out the prism scope from Vortex and the Viking Tactics 2 Point sling below.
Best Accessories For AR-15
Material: 4140 Heat Treated Steel
Hammer: Small Hammer Head
Torque: 1/2 Inch Drive for Torque Wrench
Platform Application: Any 5.56 and 7.62 Platform Components

Check Price

Holds 30 rounds
AR15/M4 Compatibility
Non Slip Design

Check Price
Check Price

5x Magnification
Night Vision Compatible
Nitrogen Gas Purged

Check Price
Best Ammo for Your AR-15
Of course after you complete your build you want to go and shoot it! Here are some good deals we found on ammo for you to check out and stock up with.
Training Ammo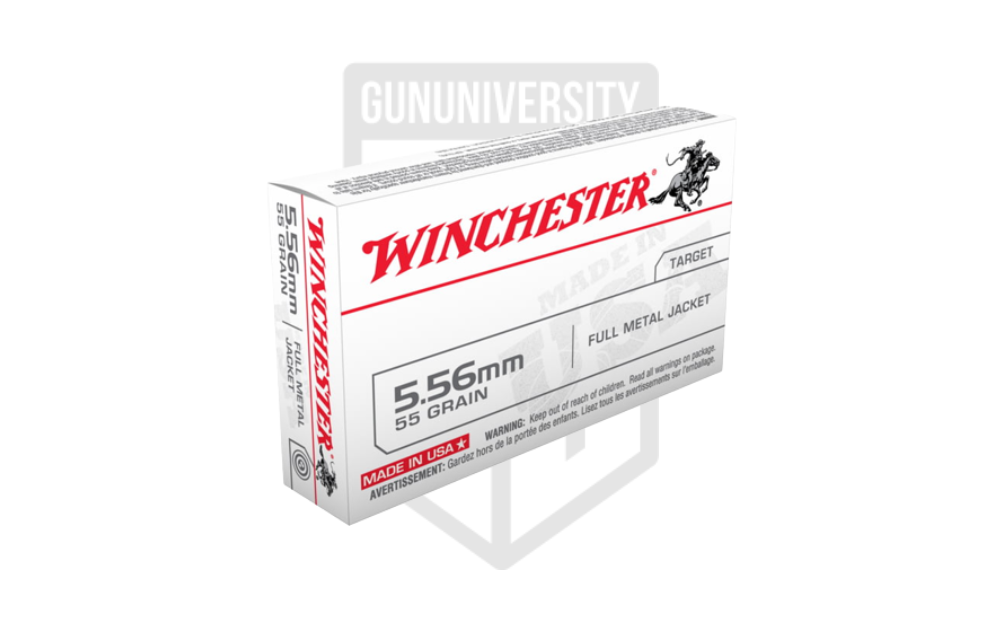 Winchester 5.56x45mm NATO M193 55 GR FMJ
Training Ammo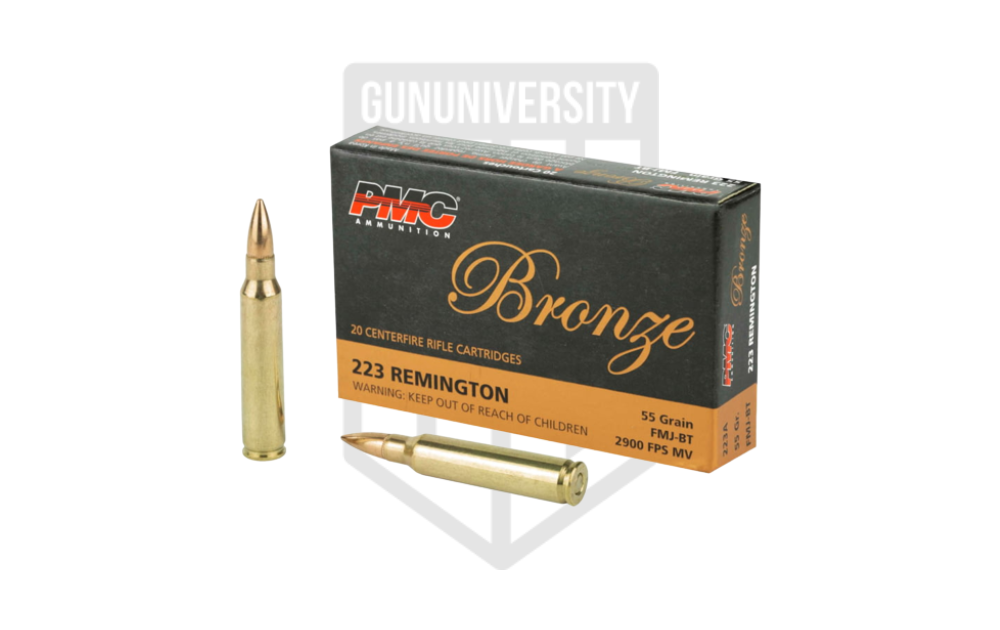 PMC Bronze .223 Remington 55 GR FMJ BT
How to Assemble Your Parts Kit
Now that you have a pile of parts, how do you actually get them all in the right spot? Check out these two videos from Midwest Gun Works walking you through the process to assemble your AR-15 from a parts kit.
Important Links for Your Durkin Tactical AR-15 Build Kit
Looking for some more information on the Durkin Tactical Build Kits? Check out the link below for the manufacturer's website.