Remington 700 Review: Does this legendary rifle still deserve its reputation?
The Remington 700 is one of the most iconic bolt-action rifles ever made. After 60 years of development, and some ups-and-downs for Big Green itself, this review will look at where the 700 stands today. Do these new Remington 700s stand up to the legacy that so many have come to trust?
Remington 700 Specs
Name

Remington 700

Action

Bolt Action

Trigger

X-Mark Pro

Caliber

308 Win

Magazine Capacity

4+1

Stock

Synthetic

Sights

None

Barrel

Carbon Steel

Barrel Length

24 inches

Weight

7.25 lbs
Remington 700 Background – 60 Years of Remington 700s
The Remington 700 has been around for 60 years now. There are more flavors of this design than there are of most bolt guns—many calibers and stock options to choose from. And across the history of the platform, the gun has been built with affordability in mind.
Of course, affordability is subjective. For most, the 700 is a classic and functional bolt-action rifle that is both capable out of the box and ready for any user-inspired upgrades or updates, as needed. In other words, if you can't afford exactly what you want on day one, pick up one of these and treat it like a blank canvas.
The Remington 700's action is where it's at. The 700's basic design marked a change in how bolt action rifles were made—subtle though it is. The receiver is cut on a lathe, from round bar stock, rather than being milled.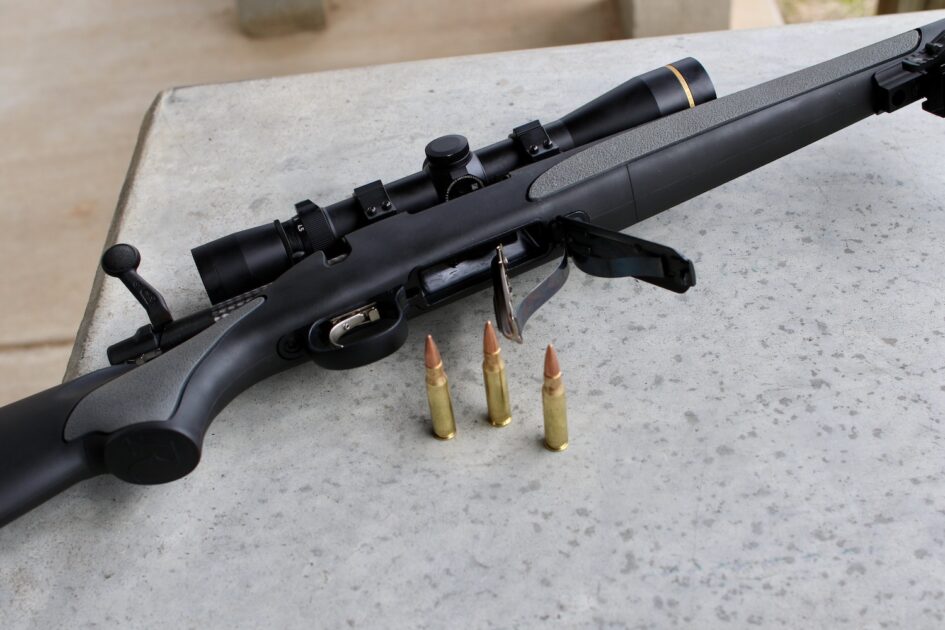 Many of the other parts are stamped. While some are dubious about stamped parts, Remington knew that tight tolerances on milling were crucial for accuracy—but only on some parts. By investing in those, and cutting costs elsewhere, Remington trimmed production costs (production time, too) and built guns that would perform better than their predecessors, but at a lower cost.
As for the stock, this one is an SPS (special purpose synthetic). As you can imagine for a gun that's been in circulation for more than half a century, wood is prevalent. Synthetic is the new norm. But everything else is available, too—from carbon fiber to PRS stocks to… you name it.
Remington 700 Features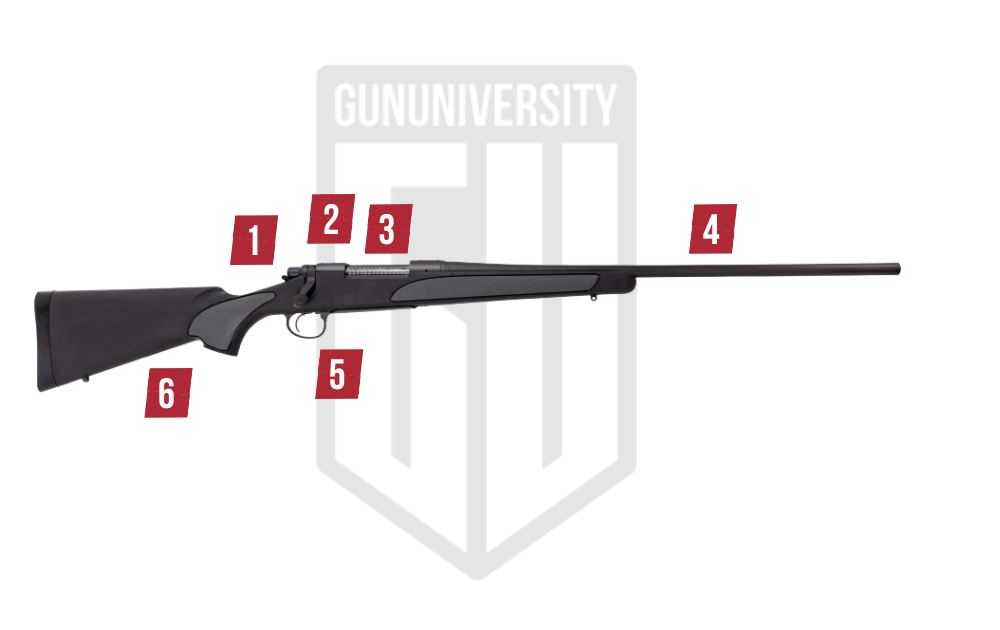 1
Tang mounted safety
Very easy to access
2
Drilled, tapped receiver
Lots of optics mounts available.
3
Bedazzled bolt
For that extra bit of bling
4
Thin barrel profile
Cuts weight for those long hikes in
5
Available in 8 calibers
243 Win, to 300 Win Mag
6
SPS Stock
All weather synthetic durability.  Many aftermarket stocks available
Models and Variations of the Remington 700
There are many different variations of the Remington 700 other than what we are reviewing in this article. Here are 2 other variations you may want to consider.
Remington 700 – Our Take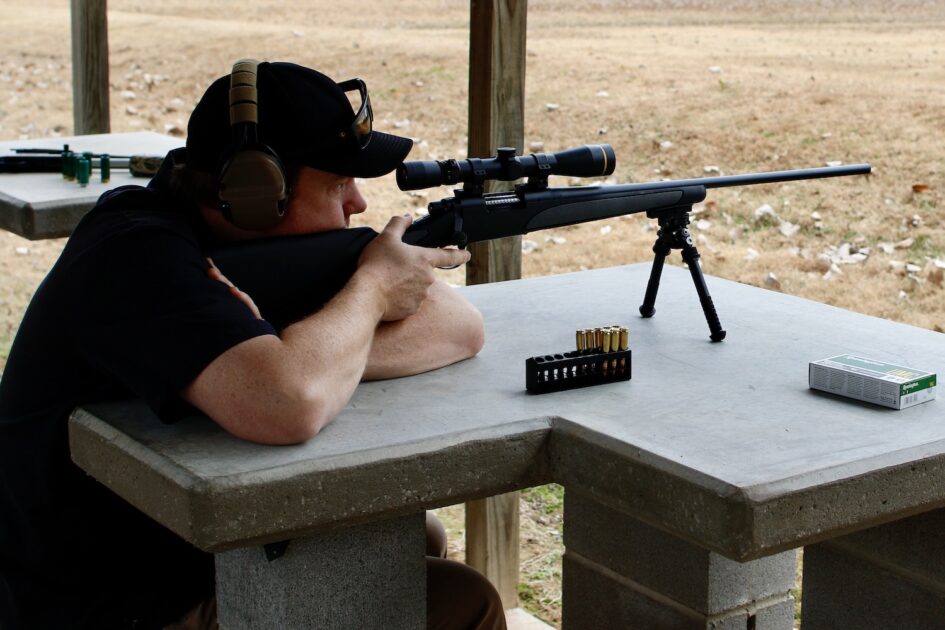 How it handles
When I consider shootability, I have to account for my size. I'm 6'4", so I need a longer length of pull than most. This rifle doesn't provide that for me, and it isn't adjustable.
I'm often faced with this, though, so no surprises. I have learned to shoot guns that are too small for me, and I can still shoot well with this 700.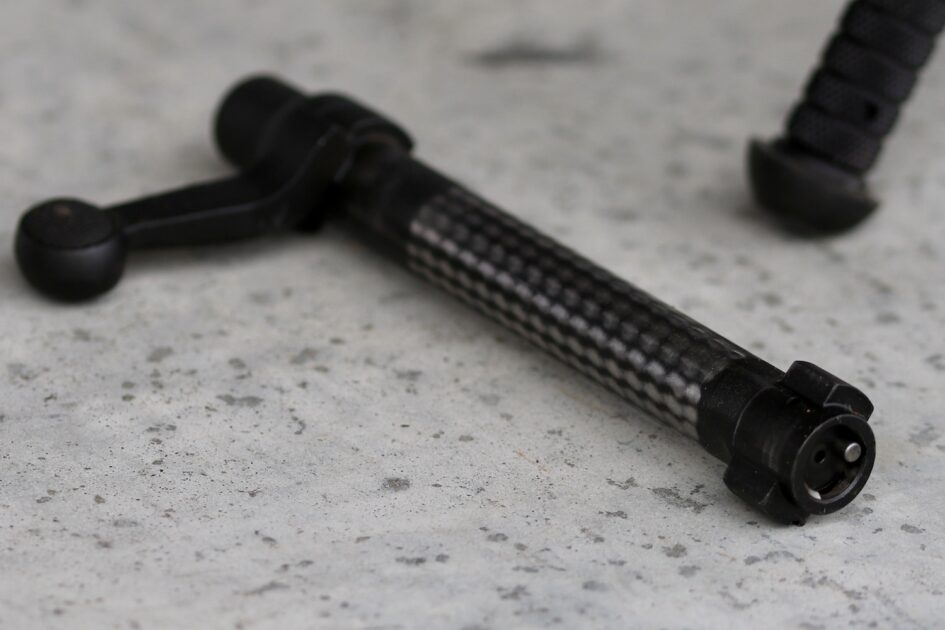 The bolt moves freely—no complaints there.
This is a standard style stock for bolt-action guns today, and there are options for mounting bipods and slings, as you'd expect. While the slings are lighter, the bipod is more stable and an asset for any serious long-range shots.
Ultimately, this 700 is light enough to carry all day and ideal for hunting. The barrel is thin though, so don't look for crazy repeat accuracy from the bench without a suitable cool-down period.
Reliability
The elephant in the room here is the Remington trigger recall. Some Model 700s had triggers that could dislodge if the gun was hit hard enough. This is bad. The connection of the sear at the trigger was designed for an optimal trigger pull, not for an impact, and there were catastrophic results.
This one was built after. To test its reliability, I emptied the gun, cocked the bolt, put the safety in the fire position and struck the butt violently against the floor. I also struck the sides with a rubber mallet. While I didn't beat the gun into oblivion, I also couldn't get the sear to disconnect. Each time, a trigger pull was all that was needed.
The trigger pull, though—that's another story. We'll get to that.
Ergonomics
As I mentioned above the stock is what you get. For the average shooter, this will be ideal.
The synthetic stock has some over-molded sections for more grip. These work well as visual accents and as grip. And the butt has a thick rubber pad on it to eat up some shock from the .308s recoil. All in, this is a very traditional build and a stock that will stand the test of time.
On Target
The action is free-floated, too. And that aids the accuracy. I shot some 165 grain and 150 grain .308, and both worked well.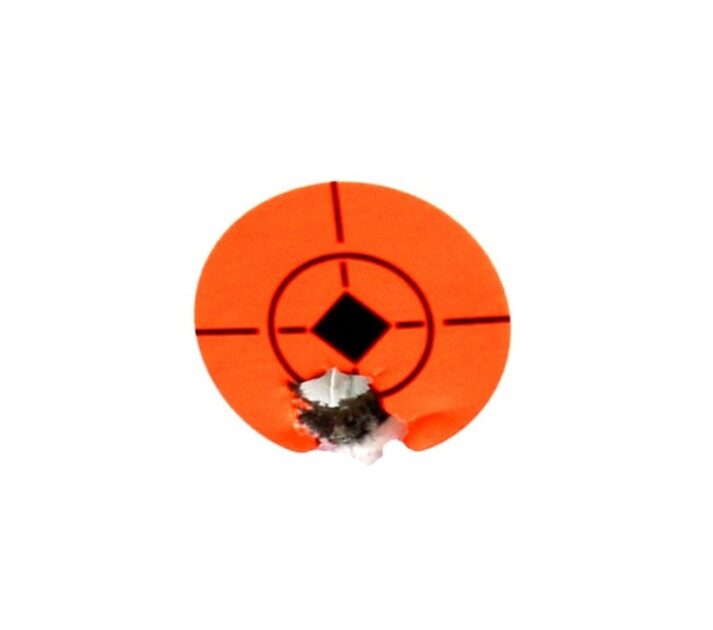 The only hindrance for accuracy, apart from the ergonomic difficulties I mentioned above, was the trigger. The trigger pull out-of-the-box is stiff—5 pounds. These come with the X-Mark Pro externally adjustable trigger, which means 2 pounds of movement.
But it has the slightest hitch in the pull—a bit of movement that is hardly perceptible to the eye, but one you can feel in the tip of your finger. The trigger on this is its weakness, for sure.
Still, even so, I'm able to shoot one-hole groups at 100 yards. For a hunting gun, this trigger is hardly a fatal flaw.
Is the price right?
The price on these guns is harder to evaluate now than it has been in the past. There are Remington examples, and RemArms builds rumored to be built from old-stock Remington parts, and then some new production RemArms… all of which are very similar. Collectors, though—and those with opinions about the slide downward at Remington before the company was split up and sold—they may feel differently.
The price now ranges from the $450 mark on the used side up to the $700+ point on new guns. Seeing as this rifle shoots lights-out, I'd say that's reasonable.
As with any bolt-gun, consider what you will need to spend on bases, rings, and optics—and then ammo. All told though, this gun should be a solid foundation.
Remington 700 Pros and Cons
Weight – Light and easy to carry
Accuracy– Solid accuracy out of the box
Customizable– Lots of upgrade options and large aftermarket support
Threaded Barrel – On this variant the barrel is not threaded
Trigger – Trigger needs work
Report Card

Shootability

I'd very much like to see a clean, crisp trigger on this.

B

Reliability

There are few designs with this long of a track record

A

Ergonomics

Average isn't bad. It is average.

C

Accuracy

MOA or better with 150 grain .308 is solid.

A

Value

If you find a deal on one, it is a great foundation to build on.

B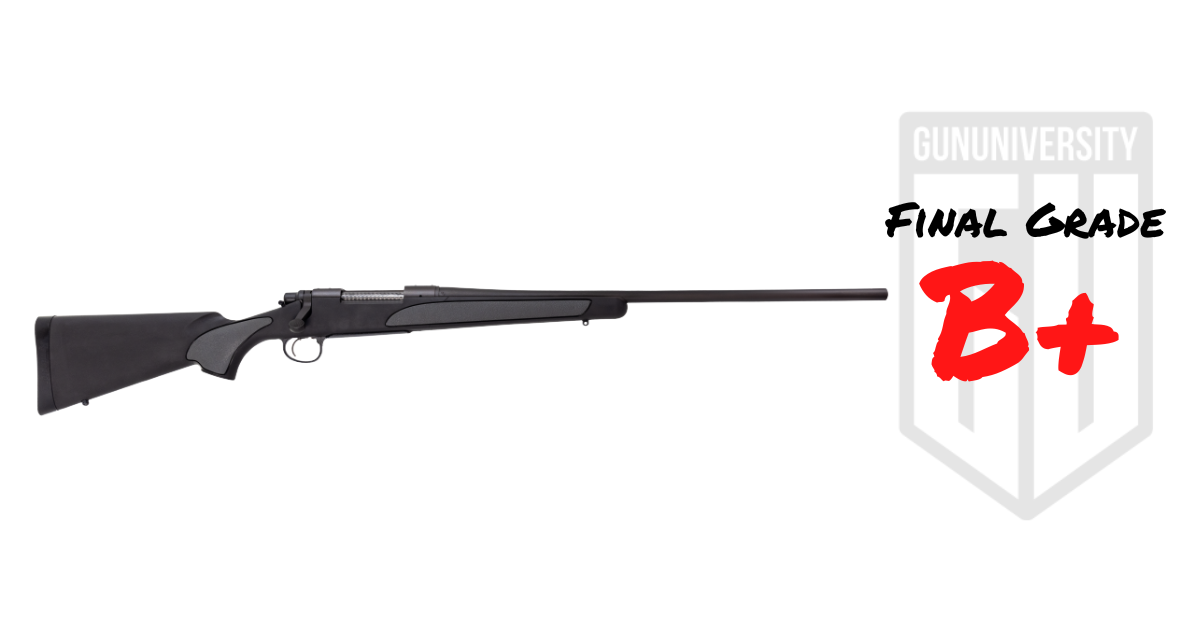 Our Grade
B+
Reviewed by David Higginibotham
Reader's Grade
C+
Based on 2 Reviews
Your Grade
Do You Own This Gun? Leave A Review
Success Your Grade Has Been
Added To Our Reader's Score
We use email to verify the accuracy of our reviews. We promise to never spam you.
Remington 700 Starter Pack
If you're serious about shooting, there are a few extra things you'll probably want to pick up–if you don't have them of course.
Here are some of the best deals you'll find when searching for your new Remington 700.
Upgrades and Accessories for the Remington 700
The Remington700 is one of the most upgradeable and customizable bolt action rifle out there. Here are a few things that you should think about getting to customize your Remington 700 and take it to the next level or just customize it for your specific uses.
Best Accessories For The Remington 700
Accessory
Details
Check Price

Leupold VX-3HD Rifle Scope

4.5-14 is plenty for most American hunters

The Leupold scope guarantee is unbeatable

Affordable, reliable, and easy to use

Check Price

TriggerTech Remington 700 Primary Trigger

Drop in replacement
1.5-4.0lb trigger pull
Right or Left Hand Options
Straight or Curved Options

Check Price

Magpul Pro 700 Chassis

Check Price
Best Ammo for Your Remington 700
Selecting the best ammunition for your rifle can be daunting and is very dependent on what you plan on using your file for. Below we have selected some of our favorite hunting ammo and precision shooting ammunition. The rifle reviewed was in 308 Win but odds are you can find same ammunition we show below for the caliber your Remington 700 is in!
Hunting Ammunition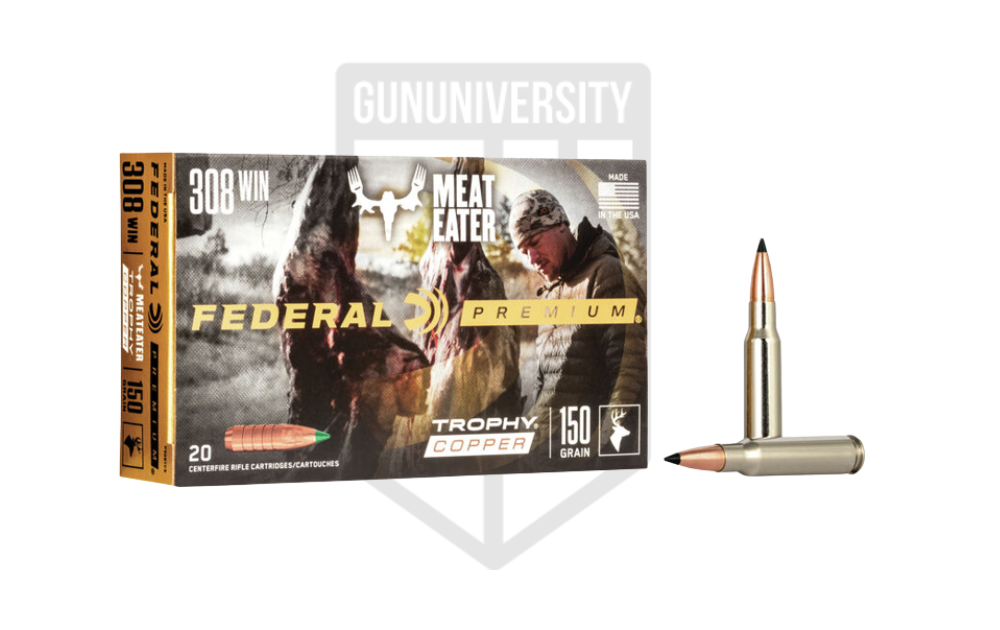 Federal Trophy Copper 308 Win 150 Grain
Match Ammunition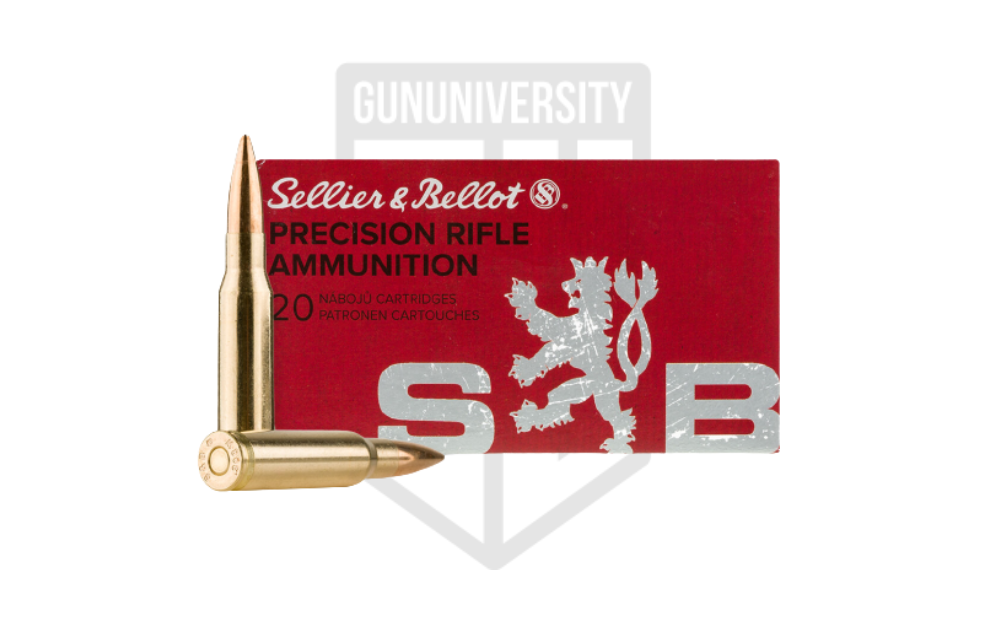 Sellier & Bellot Match 308 Win 168 Grain HPBT
Other Bolt Action Rifles of its Class to Check Out
The Remington 700 is a really great choice for a simple hunting rifle or building out a custom rifle. However, there are many other great options out there. We have listed some of our favorites below: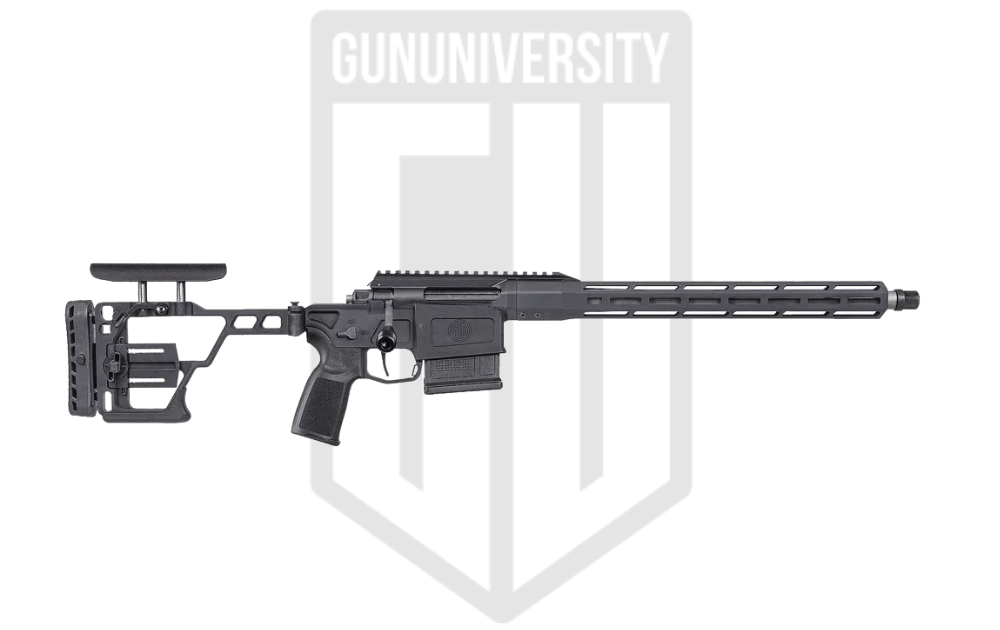 A super modern hunting rifle with all of the features and swagger of a tactical rifle, but in a lightweight mountain-ready package.
Shootability

A

Reliability

B+

Ergonomics

A

Accuracy

A+

Value

A+
Reader's Grade
A-
Based on 18 Reviews
Your Grade
Do You Own This Gun? Leave A Review
Success Your Grade Has Been
Added To Our Reader's Score
We use email to verify the accuracy of our reviews. We promise to never spam you.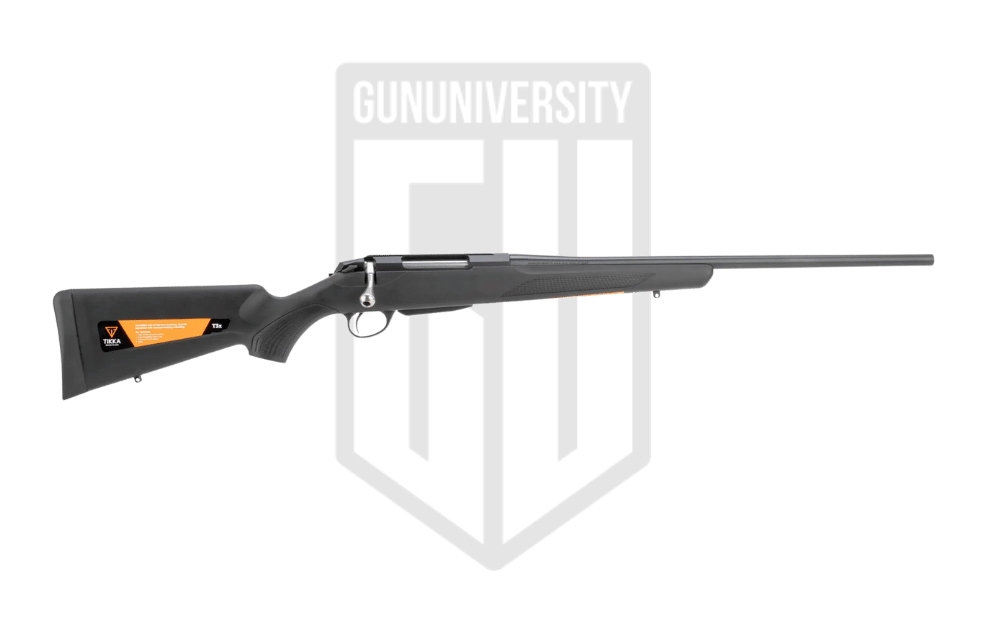 Made in Finland and imported by Beretta USA, the Tikka T3x Lite is one of the best imports you can buy.
Shootability

A-

Reliability

A+

Ergonomics

B-

Accuracy

A

Value

A
Reader's Grade
Based on 3 Reviews
Your Grade
Do You Own This Rifle? Leave A Review
Success Your Grade Has Been
Added To Our Reader's Score
We use email to verify the accuracy of our reviews. We promise to never spam you.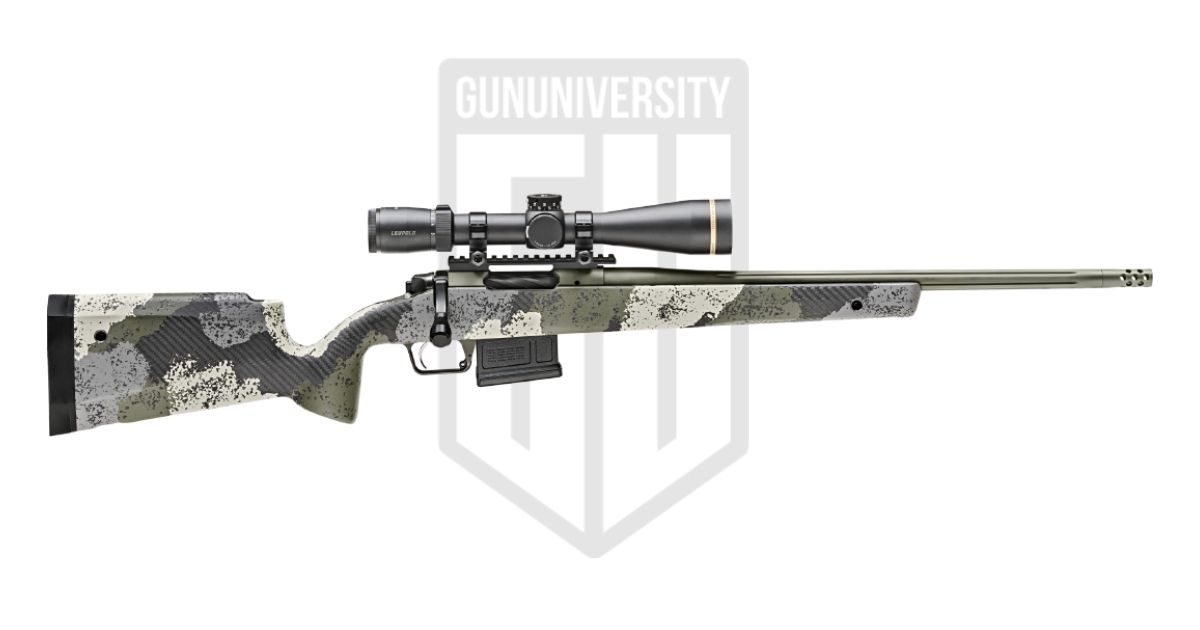 Built like a PRS rifle but with the modern hunter in mind, the Waypoint might usher in a new era of hunting rifle design.
Shootability

A+

Reliability

B-

Ergonomics

A+

Accuracy

A

Value

B+
Reader's Grade
A+
Based on 8 Reviews
Your Grade
Do You Own This Gun? Leave A Review
Success Your Grade Has Been
Added To Our Reader's Score
We use email to verify the accuracy of our reviews. We promise to never spam you.
The Sig Cross and Springfield Waypoint are feature rich bolt action rifles that will require very little customization as they come from the factory with upgrades. The Tikka T3x is one of our favorite basic bolt action rifles that is great as is but can be upgraded to fit your needs.
How to Care for Your Remington 700
If you plan on owning firearms you should how to use it safely and to care for it. For cleaning, we've found this great video from the National Shooting Sports Foundation that shows you how to clean your Remington 700 rifle.
If you want to see the complete disassembly of a Remington 700 watch this video presented by MidwayUSA. Most firearms owners will never need to do this level of disassembly, but if you are a gun nerd like we are, its interesting to see how it all goes together.
Important Links and Manuals for Your Remington 700
Looking for some more information on the Remington 700? Check out the links below for the manufacturer's website and other neat content including videos on the 700 from a military and hunting perspective.