Henry Big Boy Brass Side Gate Review: Is it Worthy?
Lever action rifles have long been an American favorite, though the last few decades have seen that enthusiasm decline a bit. But these classic designs are undergoing a resurgence as new shooters experience the fun and utility of a well-made lever gun. Henry Repeating Arms is leading this renaissance with their line of well-crafted, made in America rifles. Henry now offers side-gate loading rifles to address criticism of their firearms. We recently got the opportunity to test one of those new rifles, a Big Boy Brass Side Gate Carbine. Here's what we found.
Henry Big Boy Brass Side Gate Specs
Caliber

.357 Magnu/.38 Specia

Receiver

Polished Hardened Brass

Action

Lever

Capacity

7

Barrel

Octagon Blued Steel

Barrel Length

16.5 in

Twist Rate

1:16 (.45 Colt and .357 Magnum/.38 Special)

Overall Length

35 in

Weight

7.76 lbs

Front Sight

Brass Bead

Rear Sight

Fully Adjustable Semi-Buckhorn w/ Diamond Insert

Optics Mount

Drilled and Tapped Reciever

Stock

American Walnut

Safety

Transfer Bar
Henry Big Boy Background – Traditional Lever Action Rifles
Henry prides itself on building quality, traditional lever guns. Unlike some of its competitors, all Henry firearms are made in America. The company recently upgraded its line to include side gate loading rifles. Before this, we could only load the rifles through the tube, like the old 19th century Henry rifles.
Customers complained of not having a side gate option and Henry listened. The new Big Boy Side Gate models address those concerns, and we expect that feature to expand to other Henry offerings. The Side Gate models maintain the tube loading option, which allows you to unload the rifle as well.
The lever gun resurgence is being driven, in part, by the recognition of the design's inherent speed of operation and ease of use. Many gun owners in restrictive states are turning to lever guns as a tactical alternative. This particular Henry may not be completely "tacticool," but it's drilled and tapped for optics, and with a little imagination, can do the job. Lever guns are also less scary looking to politicians and activists, meaning they often fly under that radar. Lever guns are almost completely ambidextrous as well, with the exception being the side gate. But that's a minor hurdle to clear.
Lever guns are easier to run fast than their bolt action counterparts, though they can be a challenge from the prone. The primary drawback to lever guns is limited caliber choices. Most of these are either pistol calibers or short to mid-range rifle calibers like .30-30 Winchester and .35 Remington. For my normal Appalachian hunting range, this isn't a problem, and my main deer rifle since 1978 has been a lever gun. The standard lever gun chamberings are also a plus in that context.
But the lever action renaissance has prompted some new ideas that stretch those guns out a bit. Hornady introduced its "LEVERevolution" ammo a few years ago, making Spitzer type rifle caliber bullets for tube fed rifles a reality. That extended the range and accuracy, giving hunters more options.
No company in recent years has embraced the lever gun like Henry. The company has no peer when it comes to lever action options. And even better, the quality is there too.
Henry Big Boy Brass Side Gate Carbine Features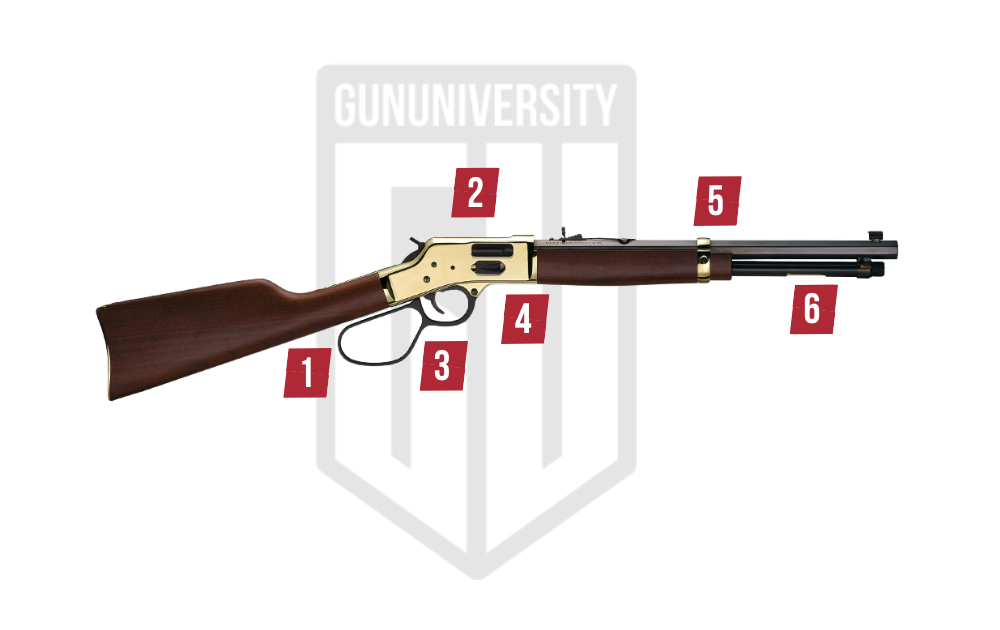 1
Large Lever Loop
The large loop lever is super cool-looking and is also a necessary component for the spin-cock. As for being super cool-looking, I like my guns to be aesthetically pleasing and functional.
2
Drilled and Tapped
Drilled and tapped for an optic. Some lever guns cannot accept a scope. This one can. We like it.
3
Lever Action
Smooth action. Honestly, the Henrys don't take a back seat to any lever gun in this category.
4
Side Gate
Side gate for easier loading. The gate also allows the shooter to quickly top up the tube magazine, compared to tube loading models.
5
Octagon Barrel
The heavy octagonal steel barrel not only looks good but helps reduce felt recoil.
6
16.5-inch barrel
The 16.5-inch barrel makes a handy rifle for brush or heavy cover. It also enables you to spin-cock the gun like the cool guys in the old Western movies.
Models and Variations
The Henry Big Boy Brass Carbine is available in .45 Colt, .357 Magnum/.38 Special, and .44 Magnum/.44 Special. Ours is a .357 Magnum/.38 Special. Specifications are the same for all three chamberings, except the twist rate, which is different for the .44. For the .44 Magnum/.44 Special the twist rate is 1:20. Everything else is 1:16. So, these specifications listed above are accurate for all three chamberings.
The Big Boy Side Gates are available in rifle or carbine length. Ours is a carbine. We have the hardened brass receiver, but the Big Boy Side Gate models are also available in blued or color case hardened steel. Henry also offers an all-weather side gate rifle and the "tacticool" X Model Rifle. The X model made our list for best Pistol Caliber Carbine.
Our Take on the Henry Big Boy Brass Side Gate Carbine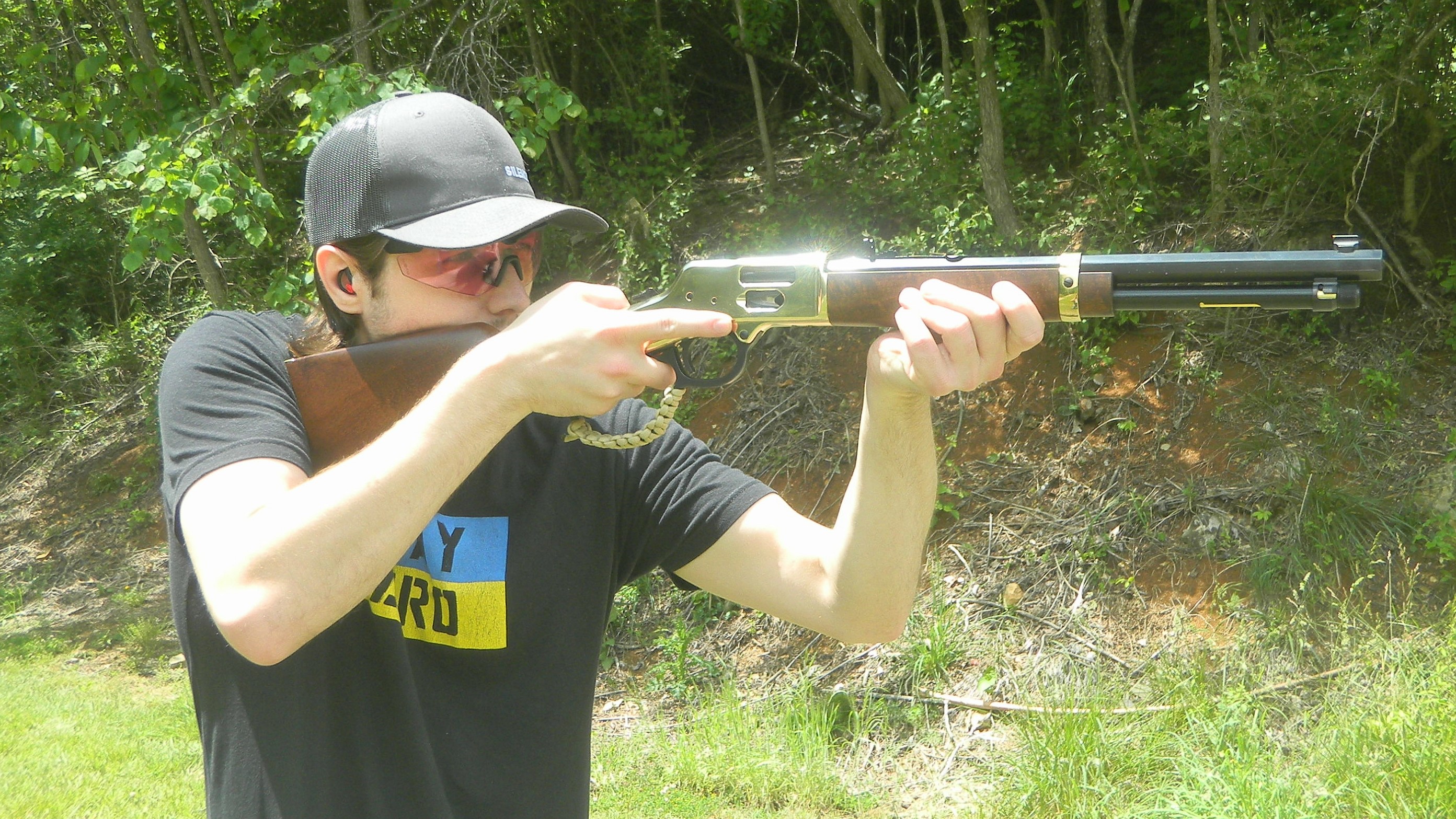 We've had this carbine for a couple months now. Henry sent the gun for review, but it took a little while for it to come available. Given our general lever gun enthusiasm, the anticipation was palpable. Opening the box, the gun's aesthetic appeal jumped right out. It's just a gorgeous firearm. Maybe that doesn't matter to you, but we like it.
We almost wish it weren't that way because we have big plans for this gun, which include running it hard, with all the dings and divots that go with it. But that will give it personality. The important thing, however, is the last couple of months have convinced us that the gun will be up to the challenge. That makes us very happy indeed. So, let's get on with the review.
Shootability
This Henry was an absolute joy to shoot. It feels good in the hands and at the shoulder, which speaks to ergonomics, but it also made the gun very easy to run. It shoulders naturally and the short barrel makes it point quickly and instinctively.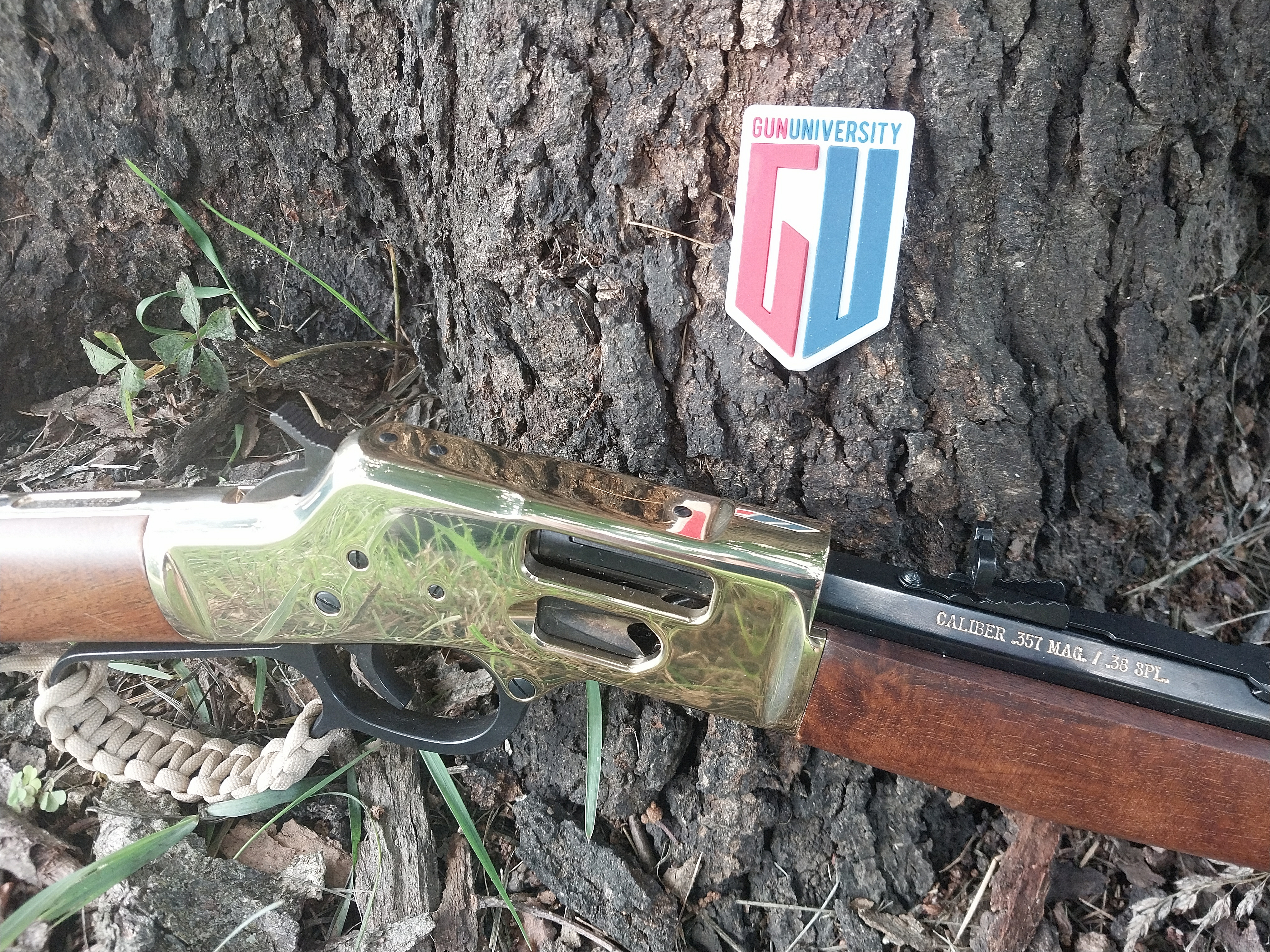 The smooth action means a quick operation for follow-up shots. Recoil is very light with .357 Magnum cartridges and almost nonexistent with .38 Special. The slick action and light recoil make it easy to operate from the shoulder without losing your sight picture. The semi-buckhorn sights are fine, though some people don't like them. We know how to use them, so it doesn't bother us, though the diamond insert can sometimes be hard to pick up, especially on a snap shot or in low light.
We intend to mount some kind of optic, though we haven't decided on the type. We'll start with a red dot, but an LPVO isn't out of the question. Honestly, a 1-8 LPVO might be the perfect thing for this gun. Either way, we fully intend to swap out the buckhorns for a set of Hi-Viz LiteWave tritium fiber optic sights. We have those sights on our Henry Golden Boy .22, and they're a very nice upgrade. We'll link to those below.
This little carbine quickly became one of our favorite guns to shoot with both calibers. Perhaps the best word for it is "pleasant." It's hard to keep from smiling while shooting this gun.
Reliability
As we noted, we've been running the Henry for a couple of months. In that time, we've run about 200 rounds of each caliber through the gun with an encouraging 100 percent reliability. No failures to eject, and the only failure to feed was with a novice shooter who short-stroked the action. Once we cleaned up his technique, there were no further problems.
We mostly ran FMJ rounds, though we did run a magazine's worth of 158-grain .357 jacketed hollow points, which the gun handled just fine. There's really nothing else to report here. The gun ran exactly like it's supposed to. We ran it slow and methodical, and we ran it fast. We topped up the magazine tube as we ran it. No issues at all.
Ergonomics
The Henry feels good. It just does. It has a nice, solid heft when you pick it up, which translates to very low felt recoil. The octagon barrel makes it 1.17 lbs. heavier than the Big Boy Steel Side Gate Carbine with the normal barrel, which some may prefer. Personally, we like the heavier octagon barrel, though it's totally subjective. The walnut handguard has just a slight swell, making it fit the support hand very nicely.
As mentioned before, the gun points and shoulders naturally and is very comfortable to shoot. The balance is excellent. If we could change one small thing, we prefer a pistol grip stock to the straight, but that's a minor thing and, again, subjective.

Lever guns are generally ambidextrous, and the Henry is no different. The only thing not so is the side loading gate. The ejection port is also on the right side, but my co-tester often shoots left-handed and had no issues with ejected brass hitting his face. We also like that Henry chose not to include a cross-bolt safety. We understand why some people might want it, but we're old school with lever guns. The gun does have a transfer bar safety.
The side loading gate is obviously the big upgrade from other Henry models. Loading through the tube is a bit of a pain. The side gate makes loading much easier and topping off is actually a thing now. The side gate is a big improvement, and Henry even kept the tube loading option if you want it.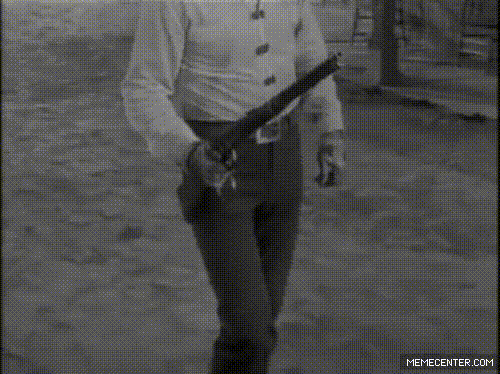 The large loop lever looks cooler than the standard lever, but it wears on your knuckles after a while. The upside is that gloved use is easier and installing a paracord braid or leather loop liner saves your knuckles. We went with paracord and all was good. The large loop is also necessary for the Chuck Connors spin-cock, as we said, but that's not something we do often, since it's not great for the gun. But we still do it sometimes just because we can, and who doesn't want to be like Chuck Connors?
Our only real complaint is the lack of sling attachments. Henry sells those separately, but they require drilling. I think they could have done better than that. I did find some aftermarket slings that do not require drilling, but they aren't cheap.
Accuracy
We found the Henry to be very accurate out to 100 yards, which was as far as we went with it, besides some goofing around at longer targets. The semi-buckhorns can be challenging, but learning how to use them is worth your time. My main issue with them is picking up the diamond, since my eyes aren't so great these days.
But the gun itself was fine. We even ran some 2-2-2 drills with it and found that we could expect 1 to 2-inch groups at 10 yards though, as we said, the sights can be hard to pick up quickly. The heavy barrel and low recoil contributed to the gun's accuracy. Even .357 Magnum cartridges were soft shooting.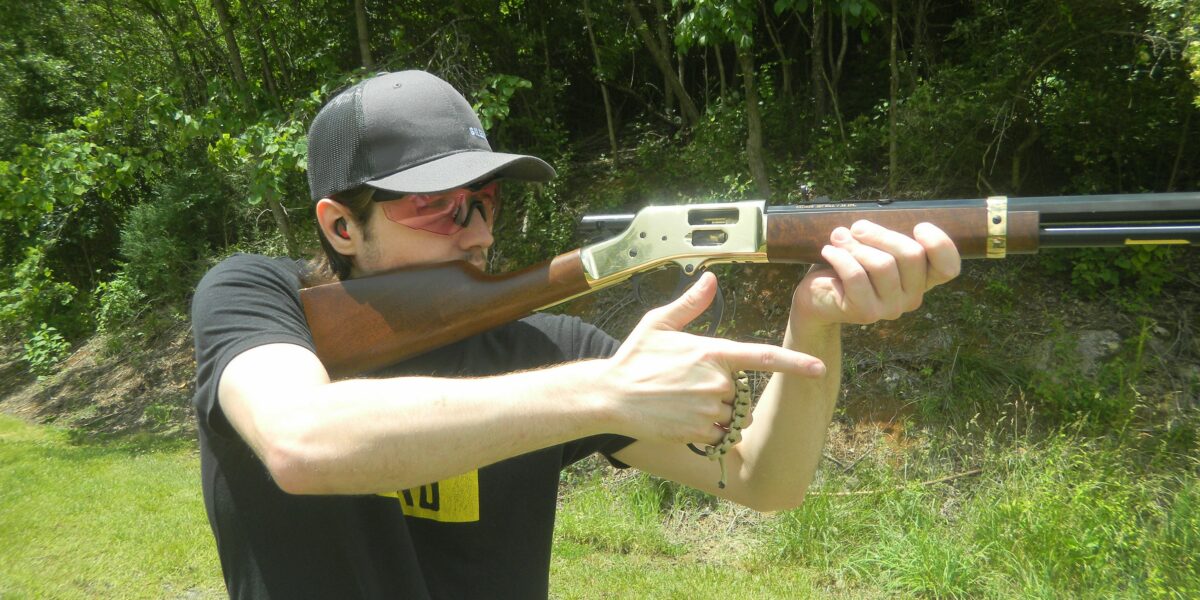 Shooting from the bench at 50 to 100 yards, our groups were in the 2 to 4-inch range, spreading out as we went further. We did have the occasional flyer, but I'm convinced that was me, not the gun. All these were with the buckhorns. I fully expect this gun to be dialed in tighter once we install an optic, though I'm not in a real hurry to do that. I enjoy it the way it is right now.
Value
Henry's MSRP for this gun is $1124.00. We found it online for as low as $881.99. The highest retail price we saw was $1022.99. This is in line with other leading lever gun manufacturers and several hundred dollars below the Winchester lever guns.
After handling and shooting this rifle for 2 months, we are very pleased by its quality. Sometimes you can just feel it. This gun feels the same right now as it did out of the box. That's good in a couple of ways. First, the action was slick from day one and that has not changed. Sometimes I pick it up just to run the action. Don't laugh, I bet you do stuff like that too.
Second, even though it's only been 400 rounds, this gun feels like it's going to run this way forever. My co-tester is also my son, and he's excited that it will be his gun someday, though I hope it won't be for a while yet. Before sitting down to write this review, I asked him if he could think of anything negative to say about this Henry carbine. He immediately responded, "No." I said, "Just like that? No?" Again, he said, "No." Good deal.
As I noted earlier, Henry provided this gun for testing and review. I do get to keep it. It's important to disclose that, I think. But I'm also an honest guy and I know that I want reviewers to be brutally honest with me. This gun is every bit as good as I hoped it would be, and I think it's worth every penny. In fact, I plan to buy myself a Henry Side Gate full-length rifle sometime soon. Lever guns are my jam. They are my favorite rifle style and Henry is doing it right.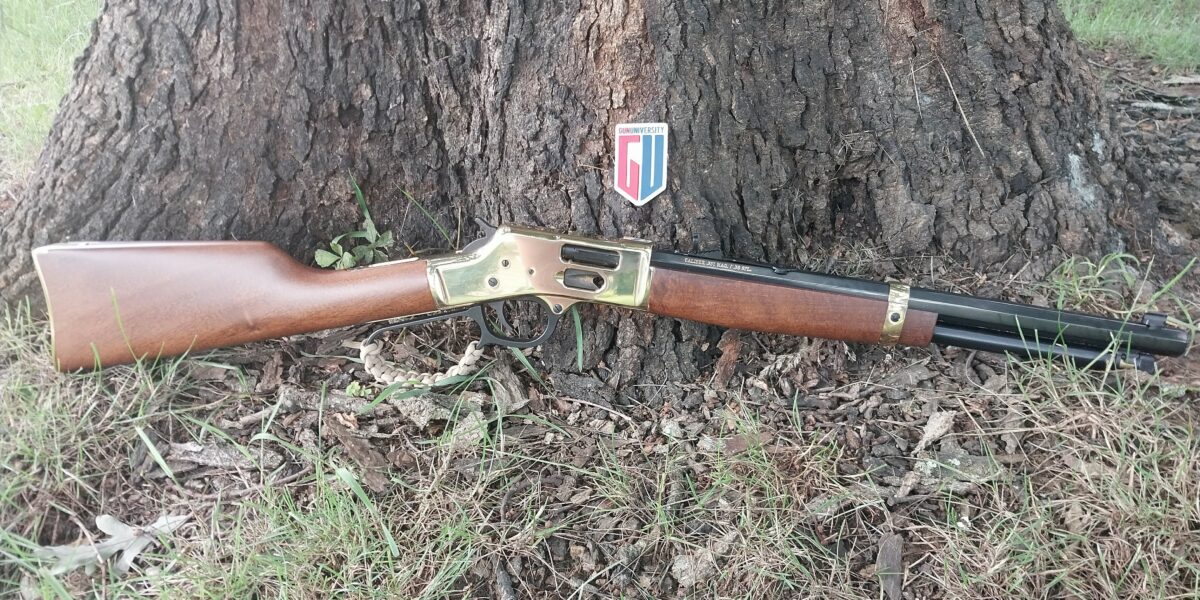 Henry Big Boy Brass Side Gate Pros and Cons
Man, this is tough, but I'm trying to look at it through other people's eyes. It was easy for us to find pros, but not so easy for the cons. I don't really see these as cons, but you might, so here goes.
Low felt recoil – The octagon barrel makes it a bit heavier, but this thing is a dream to shoot. Even the Magnum cartridges don't really kick.
Slick action – One reason I enjoy lever guns so much is the quick operation, assuming the gun has that slick action. Trust me, this Henry Carbine has it.
Aesthetics – This is just a beautiful gun. The walnut stock is gorgeous, and the brass receiver, barrel band, and tang just set it off. The octagon barrel looks great too. I value utility as much as anyone, but I sure don't mind when the gun looks great too.
Optics compatible – The gun has that great traditional look, but it's a modern rifle. It should be able to mount an optic, if desired. This one does.
Handy – The 16.5-inch barrel makes this little carbine easy to bring along, whether you're hunting, hiking, horseback riding, or just want to throw it in the truck. It's probably good for stagecoach defense too.
Weight – At 7.76 lbs., it may be a little heavier than some folks might want. Fortunately, Henry makes a Big Boy Side Gate Carbine without the octagon barrel, shaving 1.17 lbs. from the total.
No sling attachments – The gun is handy, but If I'm carrying it up the mountain, I'd like to have a sling. Nor do I like the idea of drilling my gun to install sling swivels. This is the only non-subjective "con" I can think of.
No half-cock function – Again, this isn't a big deal for me. I have other lever guns that half-cock, but I don't think I've ever used it. Considering I've been shooting lever guns since the mid-1970s, I'd say that I don't care. But you might, so I list it here.
Buckhorn sights – Some folks don't like them. Usually, but not always, because they don't know how to use them. But Hi-Viz Sights offers super nice aftermarket tritium fiber optic replacements designed especially for Henry rifles. I have a set on my Henry Golden Boy, and I love them.
Report Card

Shootability

This is one of the most pleasant-shooting centerfire guns I've ever shot. Low felt recoil, a slick action, and easy pointing make this grade easy.

A+

Reliability

It's done everything we asked. Outside of one short-stroke by a novice shooter, the gun was 100 percent reliable.

A+

Ergonomics

The Henry just fits me. It shoulders naturally and the handguard is just enough to fill my hand. The trigger is good but, honestly, I never really noticed it beyond registering that it's good. Sometimes I just pick the Henry up because it feels good. I can't say that about every gun I own, or even most of them. I took off points for no sling attachments.

A-

Accuracy

I think the gun itself is as accurate as I need it to be. I expect it will be even better with an optic. The main reason for this grade is the buckhorn sights, which many people dislike. I'm fine with them, but I have trouble seeing them at times.

A-

Value

Yes, this gun lists in the $1,000 range, though it may be had for a bit less. But that's where we are now. And you get an awful lot for that money. This is a quality firearm that will last a long time. I fully expect this gun to be like a well broken-in ball glove a year from now. I would not hesitate to buy this gun at that price, and I plan to buy a full-length Henry rifle soon. If you want to compare what you get for that price to something else, go check out the Winchester website and compare features and prices.

A+

Our Grade
A
Reviewed by Bucky Lawson
Reader's Grade
TBD
Based on 0 Reviews
Your Grade
Do You Own This Gun? Leave A Review
Success Your Grade Has Been
Added To Our Reader's Score
We use email to verify the accuracy of our reviews. We promise to never spam you.
Henry Big Boy Starter Pack
Eye Protection –Having a good set of eye protection is important for all trips to the range.
Hearing Protection – Here are our picks for best hearing protection.
Gun Cleaning Kit – Check out our favorite gun cleaning kits.
First Aid Kit – Every range kit needs a first aid kit.
Henry Big Boy Brass Side Gate Gun Deals
$919.99

$939.99

$1,036.99
Upgrades and Accessories for Henry Big Boy Brass Side Gate
Here are some suggested upgrades for your Henry Big Boy
Upgrades and Accessories for the Henry Big Boy
Best Ammo for Your Henry Big Boy Brass Side Gate
This gun can fire both .38 Special and .357 Magnum. We have suggested ammo for both calibers.
38 Special Range Ammo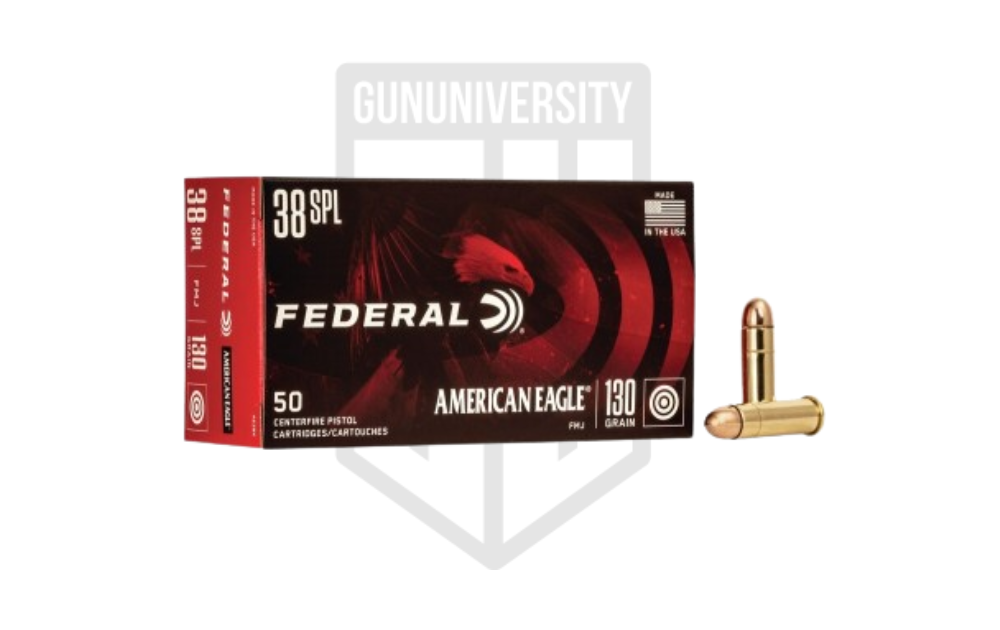 Federal American Eagle 38 Special 130 Gr FMJ
38 special Defensive Ammo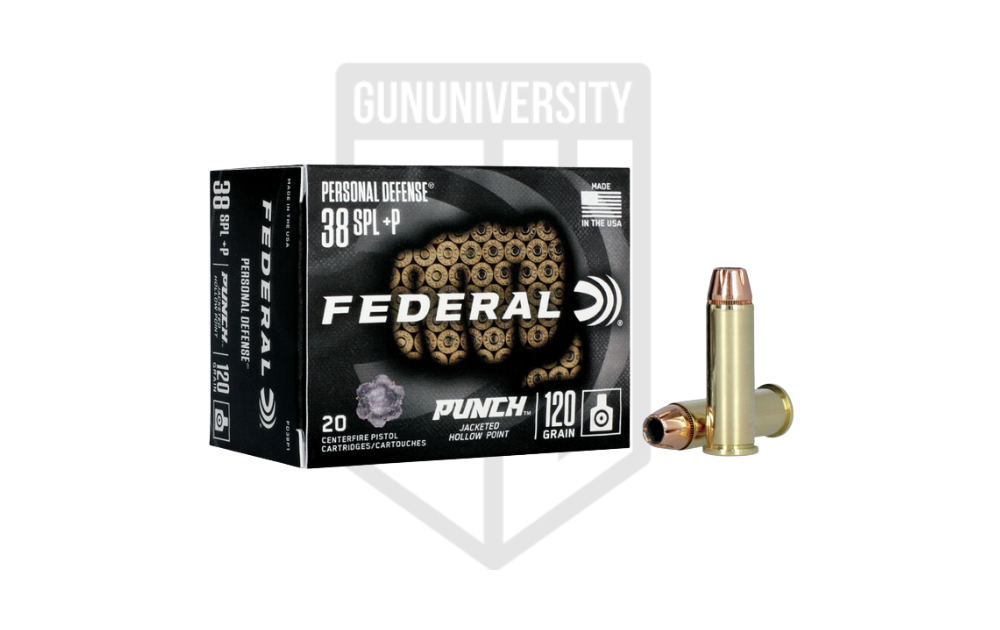 Federal Premium Punch 38 Special +P 120 Gr JHP
357 Magnum Range Ammo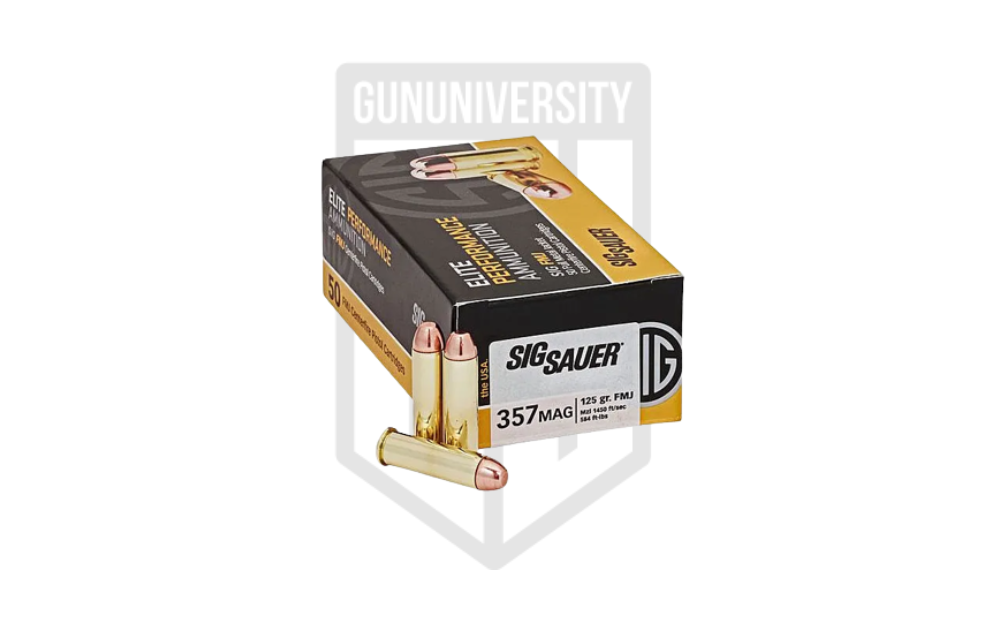 Sig Sauer Elite Performance 357 Magnum 125 gr FMJ
357 Mangum Defensive Ammo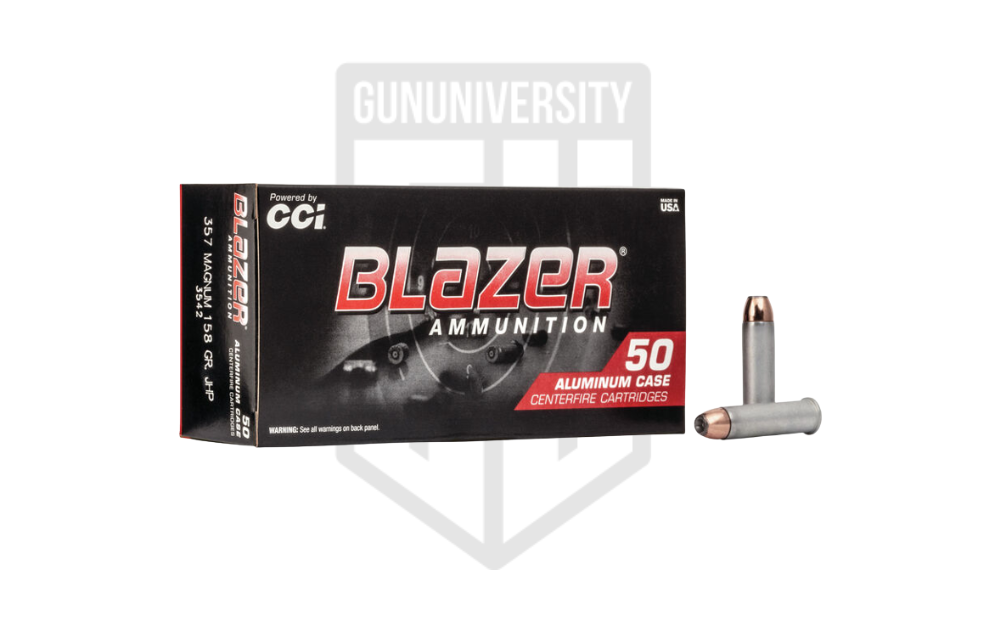 CCI Blazer 357 Magnum 158 gr JHP
Other Lever Guns of its Class to Check Out
Check out our best lever action rifles article.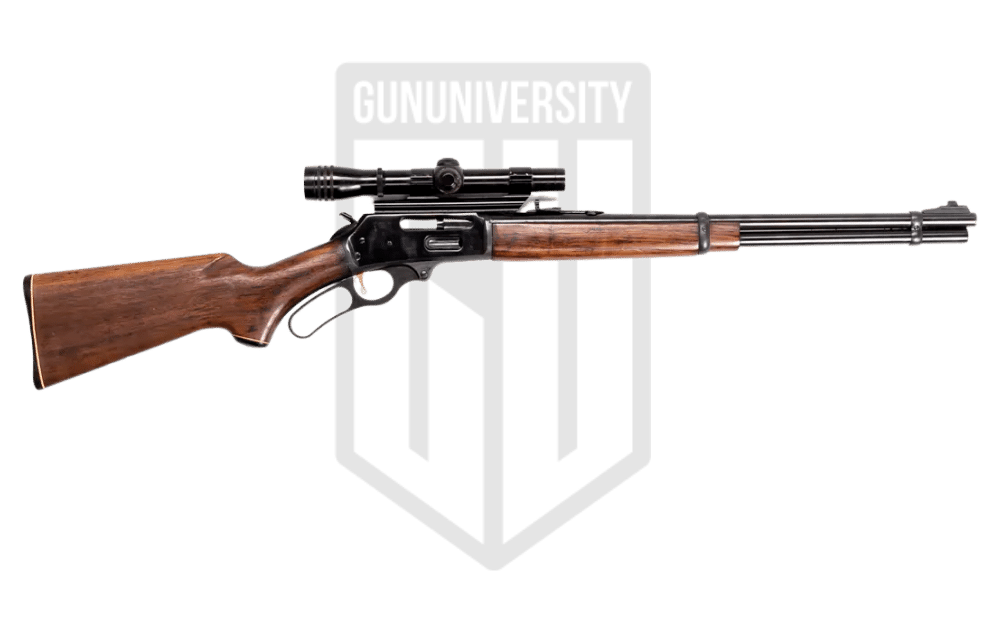 The Model 336 is fast handling and is an icon of the deer woods. This lever-action rifle is chambered in .30-30 Win. and .35 Rem.
Shootability

A

Reliability

A

Ergonomics

A+

Accuracy

A

Value

B
Reader's Grade
A-
Based on 14 Reviews
Your Grade
Do You Own This Gun? Leave A Review
Success Your Grade Has Been
Added To Our Reader's Score
We use email to verify the accuracy of our reviews. We promise to never spam you.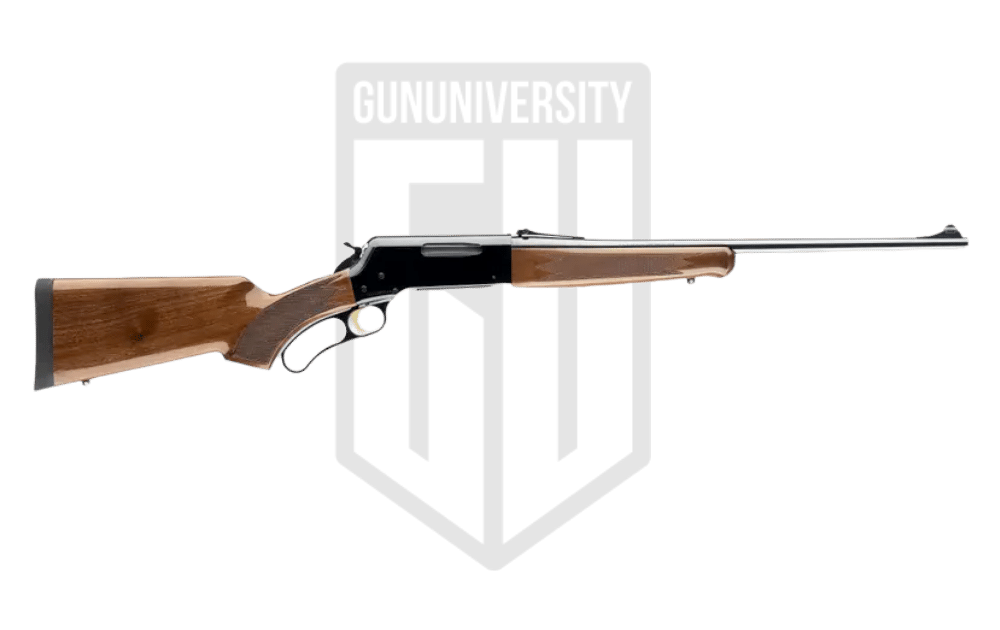 Lever-action rifle with heavy-duty rack and pinion design. Gloss finish walnut pistol grip style stock and Schnabel forearm. Precision barrel and lightweight aluminum receiver with blued finish.
Shootability

A

Reliability

A+

Ergonomics

A

Accuracy

A+

Value

C
Reader's Grade
A-
Based on 2 Reviews
Your Grade
Do You Own This Gun? Leave A Review
Success Your Grade Has Been
Added To Our Reader's Score
We use email to verify the accuracy of our reviews. We promise to never spam you.
How to Care for Your Henry Big Boy Brass Side Gate
Here is a short video from Henry showing you how to care for your Henry Rifle.
Important Links and Manuals for the Henry Big Boy Brass Side Gate
Check out the links below for the manufacturer's website and operator's manual.