Staccato P Reviewed: Our Range Results
Staccato pistols have gotten a lot of attention lately, and we here at Gun University (well, some of us) are among those who have a big interest. In this article, on behalf of Gun University, I will walk you through my post-evaluation thoughts. Read on for the GU Staccato P review.
Staccato P Specs
Caliber

9mm

Barrel length

4.4 in.

Front sight

Dawson Precision fiber optic

Rear sight

Staccato 2011 T.A.S. II

Trigger

Adjustable 4-4.5 lb.

Length/Width

8.1 in.; 1.3 in.

Weight

33 oz. empty (no mag)
Staccato P: Some Background
2011 pistols are a modern development based on the 1911, perhaps one of the most popular and well-known pistols of all time. Staccato (formerly STI) has long produced 1911-style pistols chambered for the 9mm Parabellum cartridge. The modern 2011 pistol design allows shooters to utilize the extremely reliable 1911 design while adding the advantage of higher carry capacity by double stacking the smaller 9mm cartridges.
In addition to those benefits, it also gives 1911 enthusiasts another carry optio; one that keeps the same function and operation they are used to.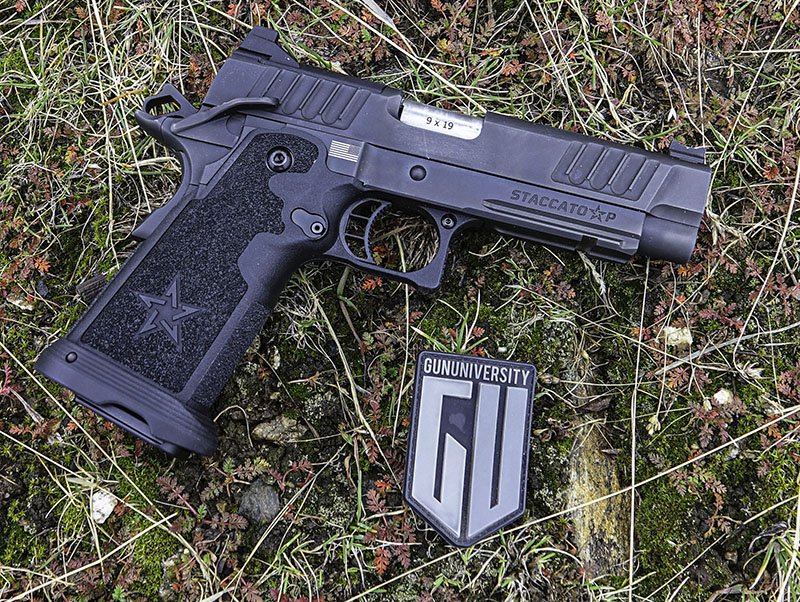 A good way to describe the Staccato P (indeed many 2011s) would be to say that it keeps all the best features of the older designs while incorporating many new and better ones.
Staccato P Features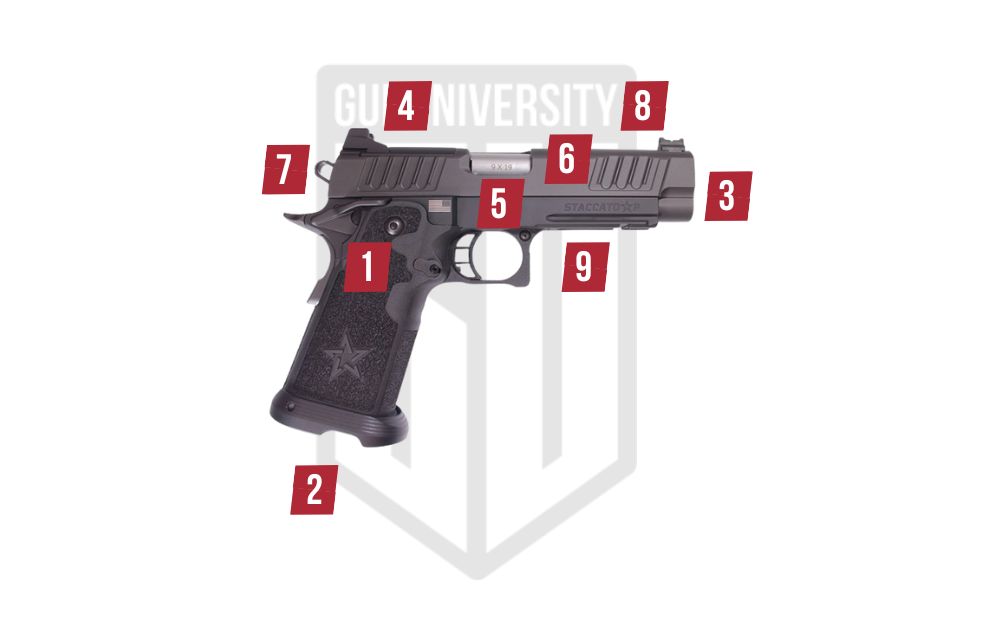 1
1911 Controls
The same grip and controls as the familiar 1911.
2
Double stack mags
Seventeen round magazines provide more shooting and less reloading.
3
Bull Barrel
A heavy profile barrel provides accurate shooting.
4
Optics Ready
Red dot sight is easily added by installing an optics baseplate.
5
Steel/Aluminum/Polymer frame
The hybrid frame can be chosen in either aluminum or steel and polymer.
6
Customizable
Staccato's custom selections allow extra logo's to be laser-engraved.
8
Dawson Precision tool-less guide-rod
The tool-less guide rod allows field stripping without tools.
9
Picatinny accessory rail
To mount your favorite weapon light under the front.
Models and Variations of the Staccato P
Staccato pistols are available in several models; today we are looking at what is considered to be the "duty" model. It's used by many LEOs and has been approved for service by more than 650 agencies. There are also the CS and C2 models that are specifically designed for concealed carry. Lastly are the competition models the XC and XL; they offer compensated muzzle, longer barrel, and slide.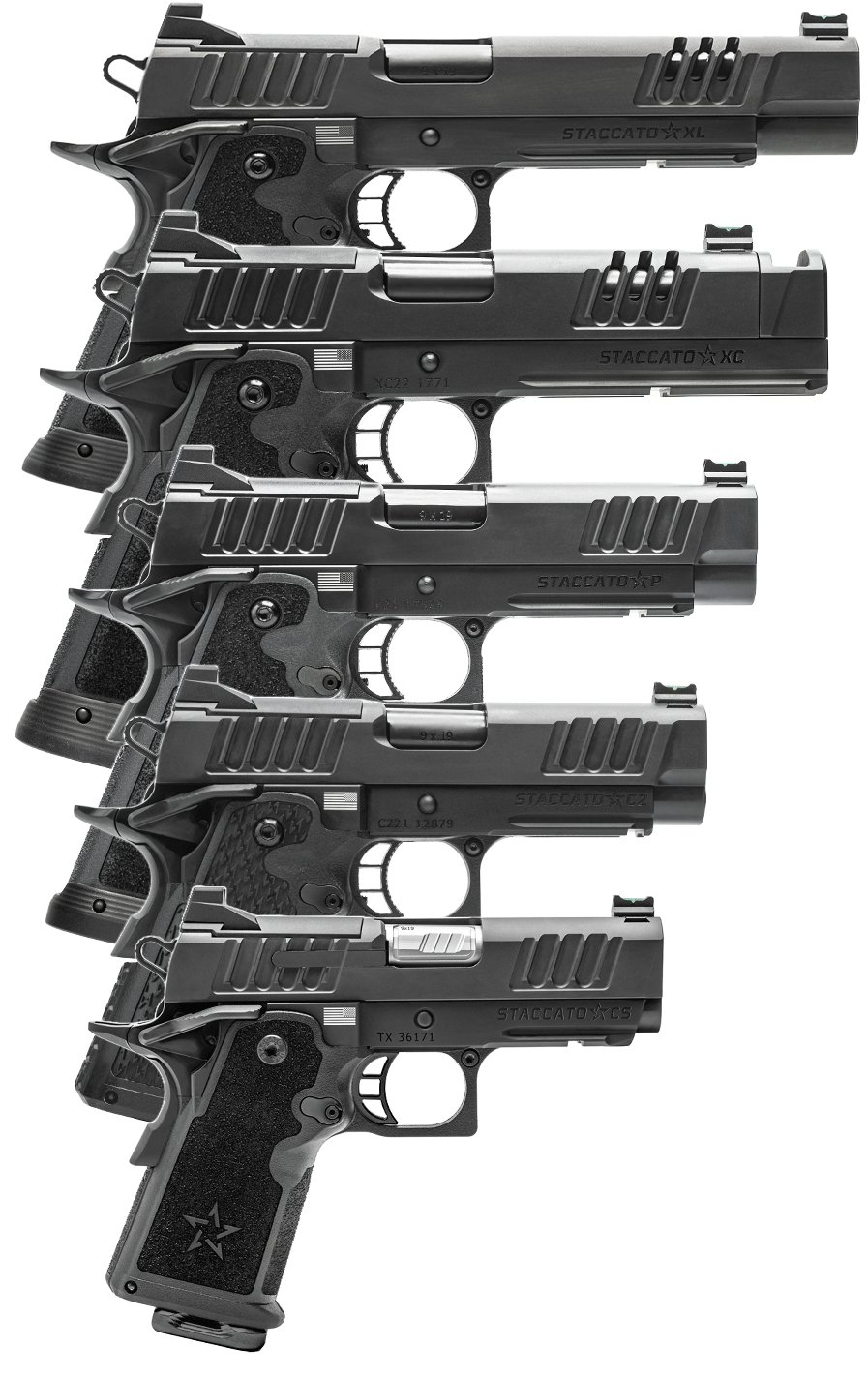 Many of these models allow custom laser engraving by the factory, too.
You can have them in any color you want as long as it's black.
Staccato P – Our Take
I was excited to get this pistol to the range, I am fairly inexperienced with 1911/2011 pistols but the gun nut in me wasn't going to let that get in the way. I grabbed the Staccato and a few boxes of ammunition and headed to the range.
I had a large box of some Winchester USA handgun 124 grain ammunition, as well as some Winchester USA handgun 115 fmj's to shoot through the pistol. The Staccato had come with three 17-round magazines, and I intended on doing some reloading exercises to put that flared magwell to use.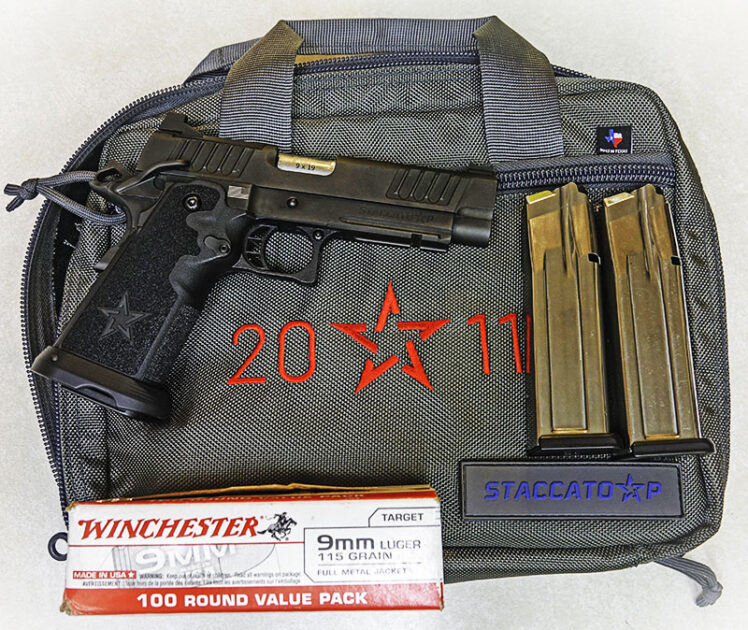 The first thing I noticed about this pistol is the one thing I would change about the weapon – the position of the slide release, which in my opinion, impacts shootability. The slide release is a bit of a reach for my thumb. It's far forward that it's almost impossible for me to drop the slide on a fresh mag without breaking your grip. Granted, this may not be a big concern for those with long fingers, but I'd want to change it. Perhaps an extended slide release would better fit me.
Other than that, the shootability of this pistol was immaculate. The trigger breaks very cleanly; I almost felt like I wished it was a bit lighter, but it makes sense for a pistol that is aimed at the service/duty market. It has a very short travel and a crisp reset, too. It's just a great trigger. The slide feels like it glides on bearings, and the sights line up perfectly with the grip angle.
I cranked through all my ammunition in what seemed like entirely too soon. The smooth cycling of the pistol was matched with quick and seamless reloads. The metal magazines slide effortlessly through the polymer grip module, and the flare at the bottom makes it easy to stab your next magazine into place. During my testing, I fired several hundred rounds without a single malfunction; this should come as no surprise for a pistol of this high quality. Shooting rapid mag dumps or slow strings made no difference to the Staccato P.
I am a sucker for red dots on pistols; I would have really liked to get one mounted on this pistol to see if it helped my shooting (I'm pretty sure it would). I found the Staccato P quite accurate with standard fiber optic sights. Hitting my point of aim came easily when I lined up the sights right. The heavy barrel and the gun's overall weight seemed to aid in keeping it steady through shot strings.
After my first trip to the range with the pistol, I took it apart to see how dirty it had gotten. It was still surprisingly clean, but nonetheless I gave it a wipe down and added some fresh lubrication on all the right points. I was quite surprised by how simple the pistol was inside, there were far fewer parts than I expected to find. The simplicity surely is responsible for the reliability of the design, and you won't find me complaining about it.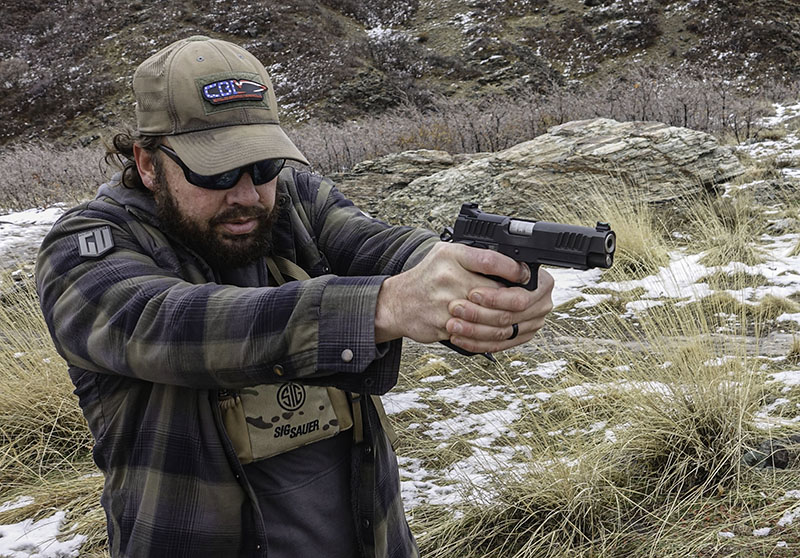 After a good range trip to get familiar with the pistol, I also carried it around for a few days to see how it worked as a CCW. One thing I love about the colder months is the ability to carry full-size pistols like this one, and it was a great feeling to have it on my hip.
After spending a week or two with the Staccato, I quickly wondered how I could manage to keep it. In almost no time, I had become one of those 1911 weenies that I'd so often laughed at.
Staccato P Pros and Cons
Smooth shooter – Everything about this pistol feels high quality
Excellent trigger – crisp break and short reset
Optics ready– If I was keeping this, it would get an RDS
Accurate – Excellent control; shoots very well
Dead Sexy – Everything about this gun is sexy
Slide release – It have to break my grip
Addictive– I want to keep it, and then I want another one
Report Card

Shootability

Excellent on all points but the short slide release

A-

Reliability

Excellent. No malfunctions were experienced

A

Ergonomics

Again, excellent on all points but that short slide release.

A-

Accuracy

Great accuracy, easy to point and hit your target.

A

Value

Only because it is fairly spendy for a pistol, but worth it!

B+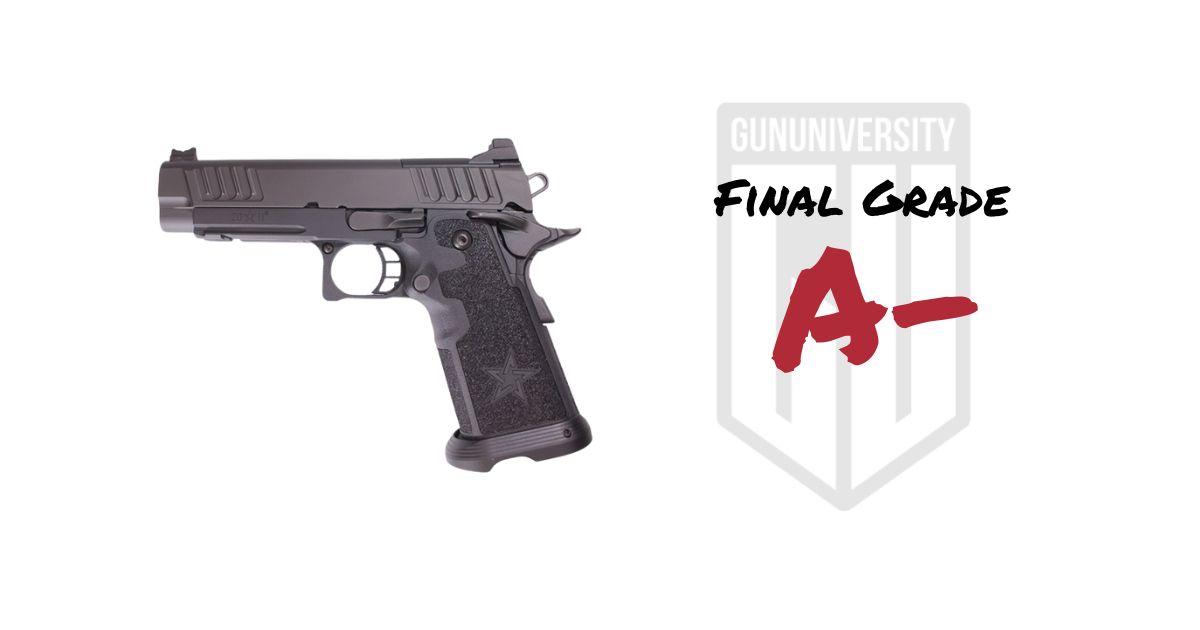 Our Grade
A-
Reviewed by coldboremiracle
Reader's Grade
TBD
Based on 0 Reviews
Your Grade
Do You Own This Gun? Leave A Review
Success Your Grade Has Been
Added To Our Reader's Score
We use email to verify the accuracy of our reviews. We promise to never spam you.
Staccato P Gun Deals
Recommended Staccato P Ammo
I shot both 124-grain ball ammunition and 115-grain ammunition through the pistol. Both seemed to work well, but the 124s seemed to shoot a little better in my testing. For carry ammunition, I prefer the Hornady American Gunner 124 grain XTP, but some other options are listed below (and likewise some range/training options).
Range Rounds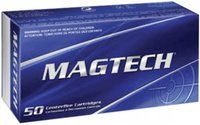 MagTech 9mm 115 GR FMJ Ammo
Self Defense Ammunition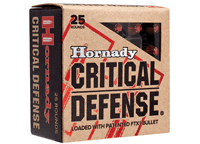 Hornady Critical Defense 115 GR
Staccato P Accessories
There are a few things I'd use for my own Staccato, including:
Red Dot Sight (RDS)
A good pistol like this deserves a good red dot; I would get one like the Trijicon RMR.
Adapter Plate
An adaptor plate is a must to mount your red dot properly to the Staccato P.
Weapon Light
A good weapon light is also a great (some would say vital) accessory for a pistol like this; I use a Surefire X300 and have never needed another.
Quality Holster
A good holster is a must for a good pistol, and for shooting it well. I would absolutely recommend the Safariland Model 6360RDS.
One More Thing…
Even though you'll have a weapon-mounted light aboard, you should always have a good flashlight.
But wait, there's more… Below are some additional options and ideas.
Staccato P Accessories
Required for RDS
Available for Delta Point Pro, HS 407K, SIG Romeo, and more
Don't permanently alter the weapon

Check price

1 chamber design/vertical ports
Works with both the P and C2
1/2″x28 thread

Check price

Flashlight/red laser combo
1,000 lumen output
283m beam range

Check price

Clean your optics and weapon light lens
5ml Weapon Light Cleaner
10ml Optic Lens Cleaner
Micro Fiber Cloth

Check price

Proper eye protection is critical and should always be worn
Ballistic rated, not just sunglasses

Compare top eyepro

Ear protection is also critical. Protect your hearing!
Many styles (some stackable) are available

Compare best earpro

For cleaning, care, and maintenance
Not all kits are created equal

Compare top kits

You should always have medical gear when shooting (any gun)
External Tourniquet for easy access
Pull handle for rapid deployment
Vacuumed sealed insert to keep your contents protected
Kit content scalability

Check price

Fits .22 to .45 as well as some oddball cartridges.
Wide range o
Fits .22 to .45 as well as some oddball cartridges.
Wide range of tools for maintenance and cleaning.
Big work area but stores small.
Tools for maintenance and cleaning.
Big work area but stores small.

Check price

Biometric scanners are a plus but only one 0ption
Securing an off-body handgun is paramount

Compare biometric safes
Staccato P Maintenance
A reliable handgun requires regular maintenance and cleaning, but you have to know how to break it down in order to do so. Take a watch at this:
Suggested Resources For You And Your Staccato