Guns of Extraction: Tyler Rake's Build Breakdowns
Extraction might have been the last good Netflix original. Somehow Netflix can't seem to make good movies, but Extraction stands out. They adapted the film from a graphic novel, and the plot follows a mercenary on a mission to rescue the son of an Indian drug lord. It takes him across the slums of Bangladesh. Things predictably go wrong, and Tyler and the young boy, Ovi, are trying to find a way to safety. Tyler fights through criminals, corrupt cops, and more in bloody good fashion.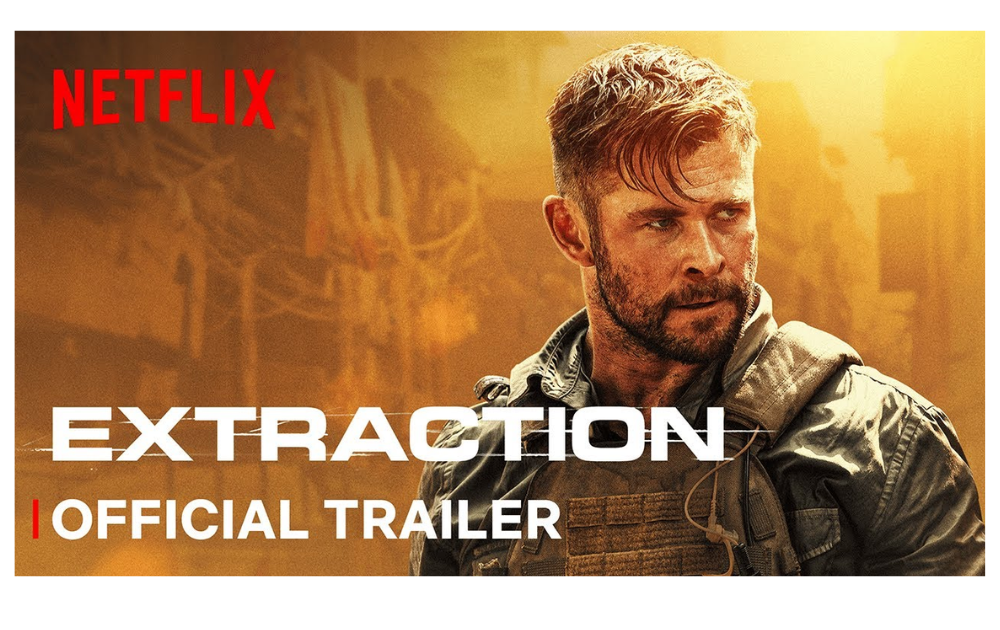 This movie gets the advantage of what I call the John Wick effect. John Wick elevated action films. The action film has to be a tight, fast movie and easily seen with expert hand-to-hand and gun fighting tactics and techniques. It also means good guns, realistic guns, and Extraction has those rock-solid guns. Tyler Rake uses two rifles throughout the film, and today we are going to do a dual-build breakdown.
Two rifles, so two categories that I named the Insertion rifle and the Extraction rifle. The Insertion rifle is used in the beginning and for most of the film. The Extraction rifle, which I feel is aptly named, is used at the end of the movie in the final shootout. Let's dive in and dissect these two rifles.
Guns of Extraction 'Insertion Rifle' Parts List
Guns of Extraction 'Insertion Rifle' Build Breakdown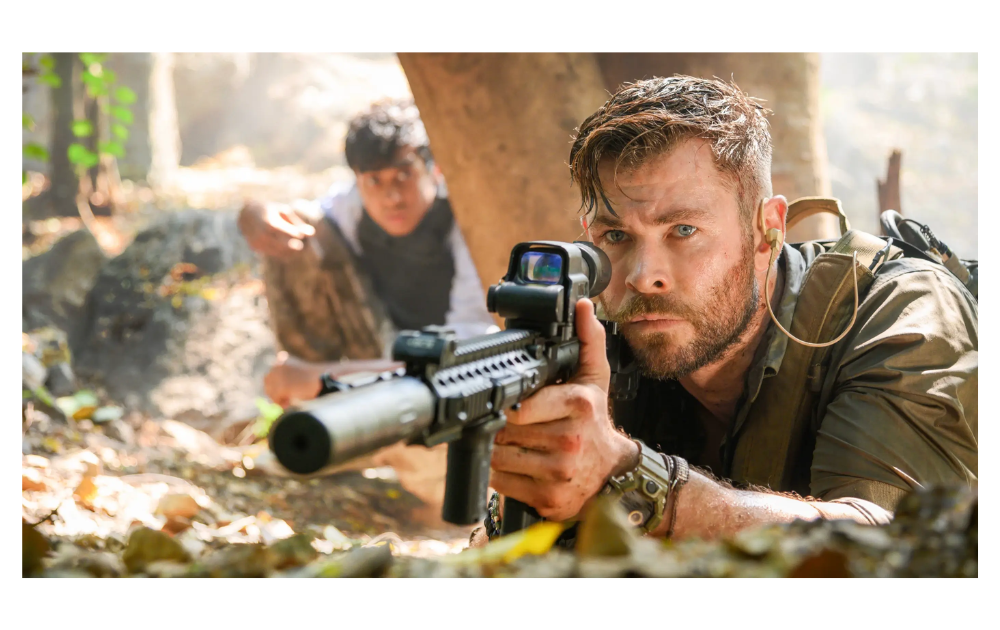 They inserted Rake and his team into Bangladesh, well-armed and ready to kick ass. While things go wrong, Rake gets to keep his rifle, and it becomes quite handy.
The Base Rifle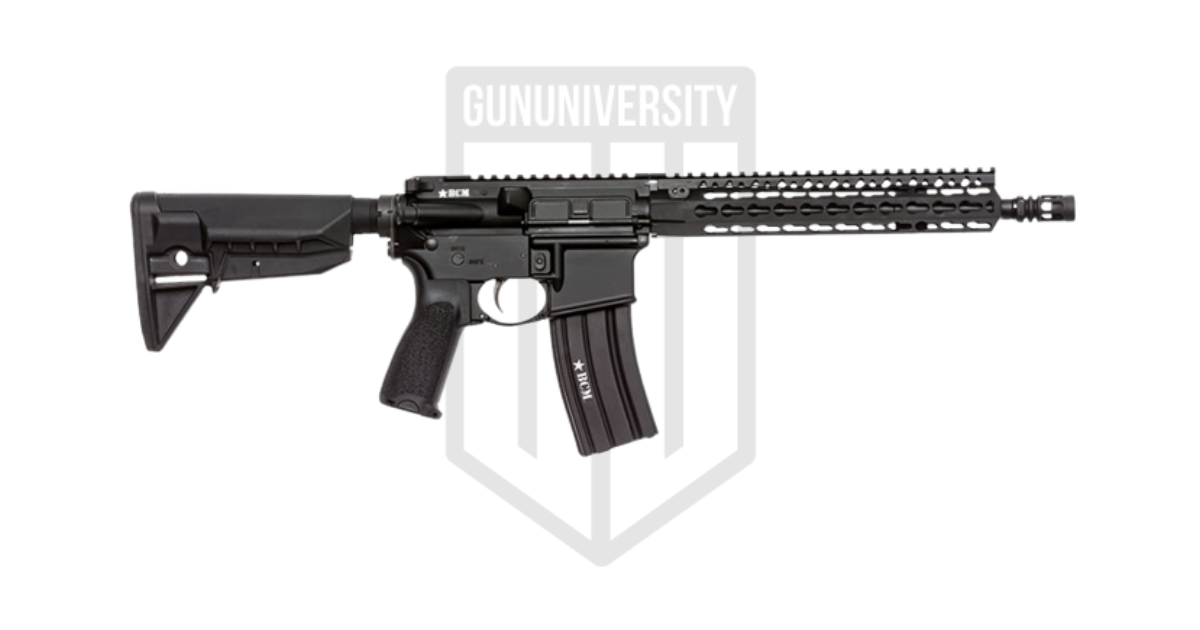 Rake uses a Bravo Company Manufacturing rifle, which is a professional-grade rifle that makes a lot of sense for a former Australian SASR member to carry. BCM makes a lot of rifles, but the specific model is the BCM CQB-11.
The BCM CQB-11 takes the modern carbine to new levels. This specific rifle uses an 11.5-inch barrel, and it is short and handy, perfectly suited for tight urban combat, and engagements out to 300 yards. When left slick, the rifle weighs only 5.7 pounds and is 31 inches long, with the stock fully extended. It's not exactly a big gun.
The Furniture
The CQB-11 has a few different rail options, and Rake's rifle uses the KMR Alpha 10 rail. Keymod might be out of style, but that's what Rake's rifle wears. This is a free-float rail designed to help maximize accuracy by preventing pressure on the handguard from affecting the barrel.
Unsurprisingly, the gun uses Bravo Company furniture. This includes my personal favorite stock, the BCM Gunfighter Mod 0. This stock grants users an excellent cheek weld and multiple sling points. BCM smoothed over to prevent snags and accidental gear grabs.
On that rail, we have stubby BCM grip, the Gunfighter Mod 3, to be specific. This direct attach vertical grip offers a constant index point and a little extra leverage and control. Retention is critical in close-quarters fights.
The Optics
Rake takes the modern mercenary route when it comes to accessorizing his rifle. On the optics front, we have an EOTech XPS optic. It's unclear what the exact model he's using is, and the differences between the 2, 3, and HWS are minimal and mostly internal. EOTech optics are holographic reflex sights. I won't bore you with how it works, not just because it's boring, but because I'm pretty sure it's magic. The benefits are a very clear reticle and an optic that has a lens that can shatter and it can still function.
They famously use the dot and circle reticle I'm oh so fond of. The EOTech reticle is one of the simplest but most versatile reticles on the market. Not only is it an eye-catching, rapid, and easy-to-use red dot, but it can be used to account for lead on a moving target or even to find the range of a threat. The EOTech reticle is one of the best, and it's often imitated for a reason.
Behind the EOTech sits a 3X magnifier to allow Rake a nice clear view of threats beyond bad breath distance. The magnifier allows for precise shot placement, helps Rake positively identify enemies, and extends his effective range.
The Extras
To back up his optic, a Steiner offset aiming laser is mounted to the handguard. Rake doesn't wear or bring night vision and never uses the Steiner. It does offer an additional red visible laser for low-light shooting, but the EOTech is a much better option for aiming.
At the end of the 11.5-inch barrel sits an AAC M4-2000 suppressor. Suppressors and short carbines go together like peanut butter and jelly. Suppressors reduce noise, obviously, and 11.5-inch 5.56 AR 15s are quite loud. Additionally, they tame muzzle flash and reduce recoil. Extraction does a decent job of realistically portraying how suppressor work and the noise rifles generate when equipped with suppressors.
The M4-2000 is said to be one of the best 5.56 cans on the market. It's not only quiet but tough and durable. The M4-2000 saw use by SOCOM and was on Mark Owen's rifle during the bin Laden raid as well. It's a tough can that's battle proven. It's a real shame Freedom Group ruined AAC.
Rake feeds his rifle fed with a Magpul PMAG. At this point, it's the standard by which we judge all magazines. They are lightweight, tough as nails, and incredibly reliable. They just work, and they work in the worst environments. Something worth considering for a mercenary who lives a high-flying life of blood and danger.
A Well-Rounded Rifle
The Insertion rifle from the film Extraction is a well-rounded carbine. It's outfitted with modern accessories and a modern layout. It's light and handy as well as effective. BCM is tough to beat, and the accessories are the same type you'd see employed by special operations in the worst places possible. It's entirely believable that Tyle Rake and his merc team would use such weapons.
Guns of Extraction 'Extraction Rifle' Parts List
Guns of Extraction 'Extraction Rifle' Build Breakdown
The Extraction rifle comes into play at the end of the film. There is a big bridge shootout, and Rake is taking a last stand to save Ovi. It becomes an intense gun battle with bad guys coming out of the woodwork and Rake laying down accurate rifle fire. He lost his BCM, and in its place, he brings out a Daniel Defense M4A1, which acts as a bit of a designated marksman rifle.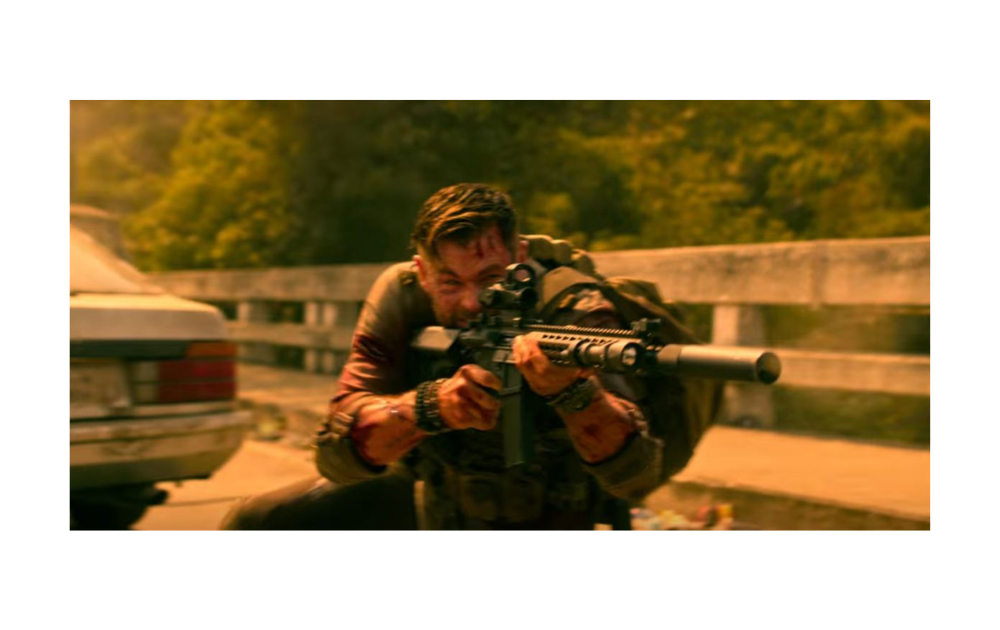 The Base Rifle and Furniture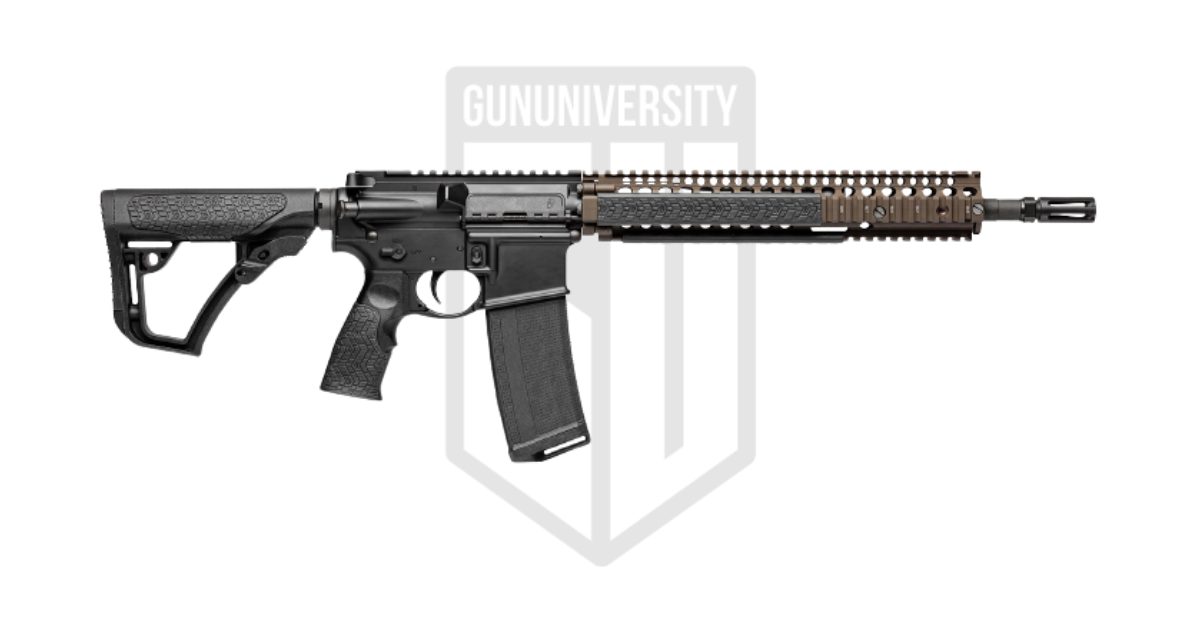 The Daniel Defense M4A1 is Daniel Defense's take on the M4 platform. Shooters get a carbine-sized, 5.56 caliber rifle that's packed with fancy features not common on a standard M4A1. It's not quite a DMR by any means, but compared to the CQB-11, it's a bit more appropriate for the task. The M4A1 does attempt its hardest to maximize accuracy with its cold hammer forged barrel and RIS 2 free floating quad rail.
This very quad rail is used by SOCOM and has been a part of the SOPMOD Block 2 program since 2005. It's most certainly battle tested. It's not sleek, slim, or as lightweight as the BCM rail, but it's tough as nails.
The M4A1 uses a 14.5-inch barrel with a permanently attached muzzle device. Shooters get the GRIP-N-RIP ambidextrous charging handle and a full complement of Daniel Defense furniture. Rake's rifle ditches the Daniel Defense stock for something a little more ergonomic and more appropriate for his quasi-DMR role.
The stock is an LMT SOPMOD stock. It's a carbine, six-position stock, but offers some excellent support for a good solid cheek weld. A good cheek weld makes using an optic easy, and Rake is certainly not using iron sights. As the SOPMOD name implies, it's part of the SOPMOD program and is used by SOCOM troops.
The Optics
For taking targets at extended ranges, Rake has ditched the magnifier and EOTech for a Leupold HAMR. HAMR stands for High Accuracy Multi-Range Riflescope. The HAMR is a fixed, four-power optic that is sadly discontinued. The HAMR is a great big and somewhat heavy optic, but it had impressively clear glass and a great reticle. It's a bit behind in a time where LPVOs rule, but it is still a competent optic for mid-range marksmanship.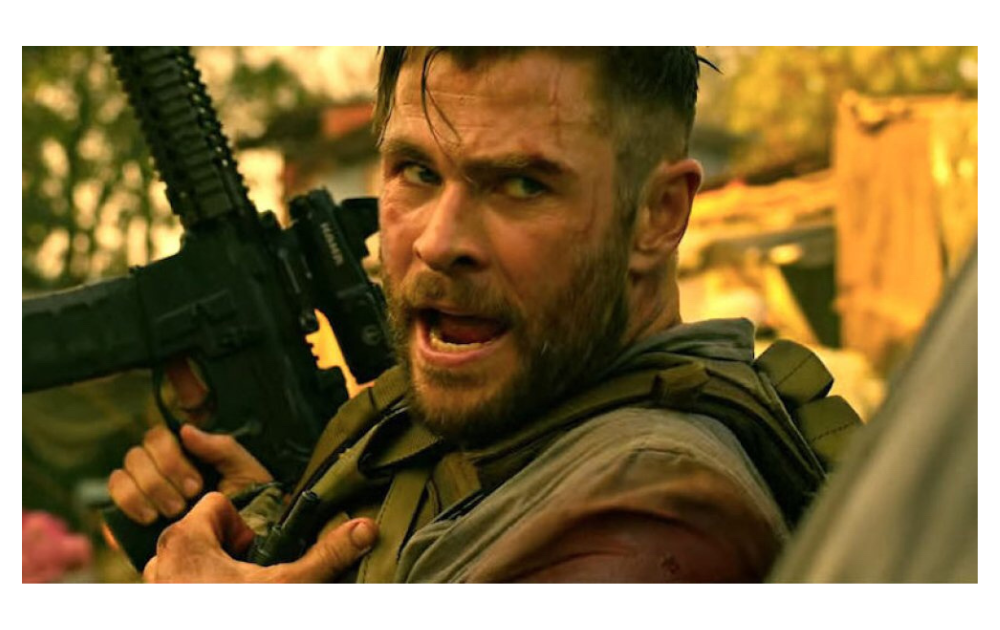 The reticle was a donut of death style design and a bullet drop compensating design built for 5.56 caliber rounds. This makes Rake's job of hitting targets at mid to long ranges much easier. Ultra-clear glass makes it easier to find targets. While the CMR2 reticle works fine, Rake's HAMR also has an optional Leupold Deltapoint Pro mounted to the top of it.
This co-mounted optic allows for a quick transition from the magnified view to a red dot view. It's perfect for urban situations and allows Rake to effortlessly switch from mid-range precision to CQB speed. The Leupold DPP is a tough, pistol-sized optic that recently made waves when the Army chose to outfit their new handguns with Leupold DPP cuts.
The Deltapoint Pro is mostly known for its big, wide window and crisp and clear dot. It's rugged but precise, and since the HAMR only comes with a Leupold DPP cut, it was Rake's only real option.
The Extras
When you are facing off against a threat that's superior in numbers and attempting to use semi-precise fire to kill them, a suppressor is a must-have. Rake swaps his M4-2000 for a Gemtech Halo suppressor. The Halo is lightweight, and with a 14.5-inch barrel and RIS Pic rail, Rake needs to save all the weight he can up front.
The Halo is a dedicated 5.56 can that will reduce noise and cut signature and helps mask Rake's position for as long as possible. It's tough, reliable, and well-proven. The Gemtech Halo does its job the best it can, and it's a smart choice, even if it brings the rifle's overall length to something akin to an M16.
Rake has a light on his rifle, but we never get a great look at it. It appears to be some form of Surefire, but it's not exactly clear. I can't comment much on the light.
We are sticking with Magpul PMAGs, seemingly Gen 2 or 3 magazines. There is a twist, though. Rake has jungle-taped two mags together for a rapid reload. It's a nice touch, and when you're outgunned, seconds might as well be hours, so why waste time reloading? If you want to avoid the duct tape, Magpul makes a coupler just for this.
Getting Out Alive
Extraction was a huge hit for Netflix. It turns out good action sells, and it was good enough they've green-lit a sequel. I can't wait to see what the armorers at ISS come up with next. Maybe they'll move into that LPVO world? Who knows? They can clearly make a competent rifle that uses professional-grade parts and uses them accurately and realistically. That's what impressed me most.
What did you think about Extraction and the rifles used by Tyler Rake? Let me know below!
If you like learning more about guns from your favorite movies, check out this Beretta 1301 build breakdown from The Terminal List and this rifle build from Blood Diamond.
Well, Extraction 2 has been released, stay tuned for a build breakdown! Maybe we will get our hands on a mini gun to review…..