Fastbound Review: Best FFL Software?
FastBound is an FFL software that includes things like an electronic bound book and electronic 4473 compliance. However, because a couple of other FFL software brands are available, questions naturally ensue about which is the best or most appropriate. Is FastBound the best? Is it the right one for you? In this FastBound review, I hope to dig into that and help answer those questions.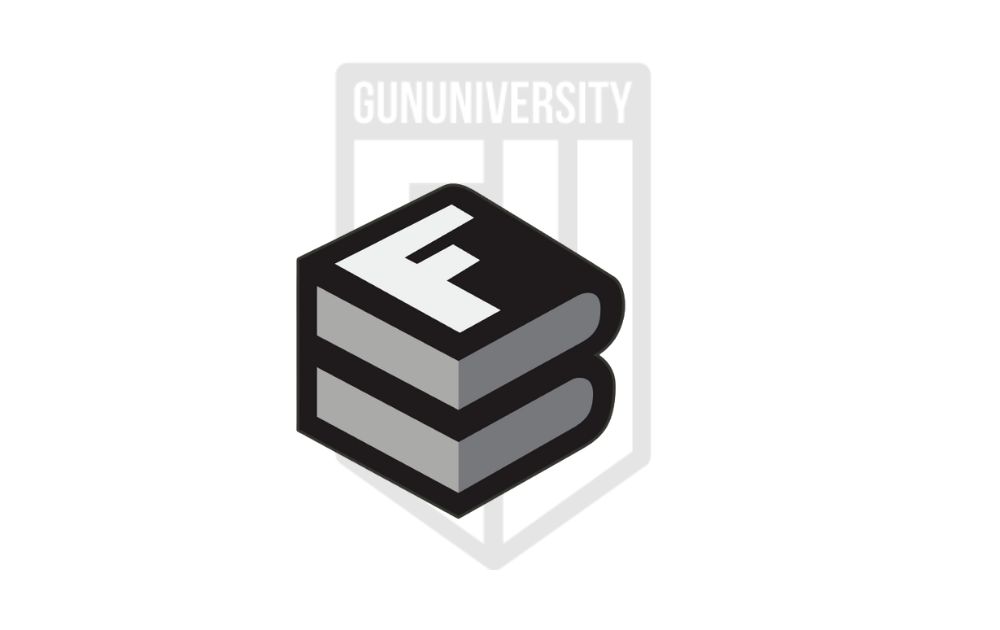 Long standing FFL compliance software backed by FFL Guard.
Interface

A-

Features

A

Compliance

A

Price

A
Reader's Grade
TBD
Based on 0 Reviews
Your Grade
Do You Own This Insurance? Leave A Review
Success Your Grade Has Been
Added To Our Reader's Score
We use email to verify the accuracy of our reviews. We promise to never spam you.
Full FastBound Review
When it comes to reviewing FFL compliance software, I believe you need to look at four general areas:
Interface
Features
Pricing
Compliance
Therefore, in this FastBound review, I will break down each component and look at how well it performed in each area and how that compares to others in the industry.
FastBound Interface and Usability
First off, let's start with the interface. Having played with almost every FFL software on the market, I will say that the interface for FastBound is the best. But I need to make a caveat to this statement. Having worked with software in different industries, I believe most of the FFL software user interfaces (how it looks) and user experiences (how you can naturally use it) could be improved.
My take on Fast Bound's software layout is that, like many others in the industry, they started with a simple few features and, over time, have added more and more. However, it feels as though the initial design didn't account for all the new features, and so many new capabilities were stacked one on top of another, causing the cluttered feel. So, while FastBound does it the best, I still think they could improve in this area.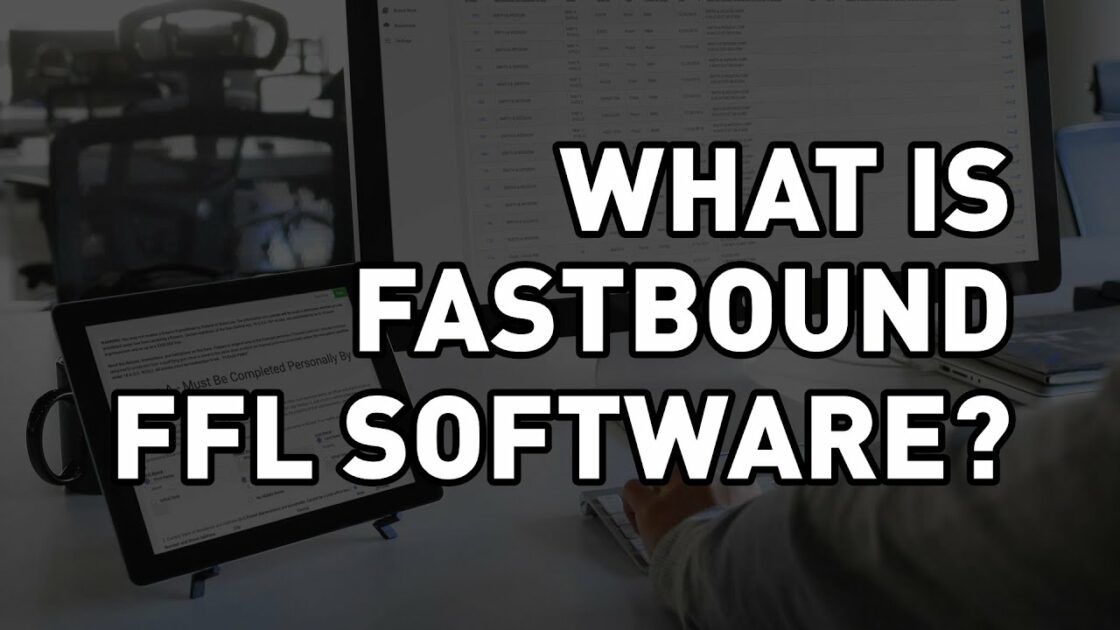 FastBound's Features
As is the case with just about every legitimate FFL software on the market, FastBound has all the necessary features like a sound electronic bound book, electronic 4473 file handling, barcode scanning, the FFL check system, and the necessary background check.
So, instead of focusing on those, let me discuss some of the things or capabilities that I find are different or worth noting. First is that they are backed by a legal group called FFL Guard. This means that if the software has a problem that causes you issues with your FFL, they will defend you and help.
Another thing that is unique to them is how much they integrate with other POS services and services like 4473 Cloud. You can use them as your compliance software for POS options like Trident1 and others. I like 4473 Cloud since it allows you to store all of your electronic 4473, making life easier.
How Much Does FastBound Cost?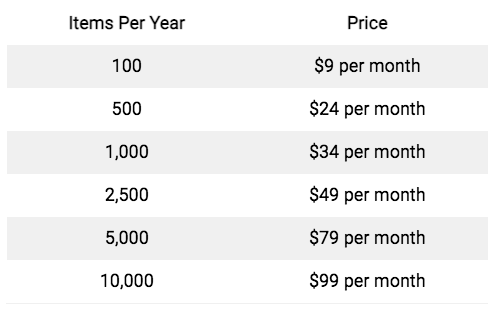 With regards to pricing, Fastbound gets one of the better grades on this as well. However, when comparing the different pricing structures of FFL software, it's like comparing apples to oranges. This is because many start with a low price based on the number of transfers and ramp up, and others just price it higher but make it unlimited transactions.
In the case of Fastbound, they offer all features at one of the lowest prices, but that price increases as you have more transactions.
So, if you're a home-based FFL owner who doesn't do a lot of transactions, this is by far the best pricing. However, other FFL software options are cheaper if you are a large storefront with thousands of transactions per year. Better? Well, that's something I discuss in my best FFL software article; you can check it out at your leisure. But suffice it to say, overall, Fastbound does offer the most competitive pricing for the capability.
How Compliant is Fastbound?
When it comes to a program's compliance, let's face it, if it isn't compliant, then the ATF will (and has) shut it down. However, there are certain ways that FFL software can perform an action and thus be 'compliant,' but really isn't an effective way.

For example, backups. It is required that an FFL owner have backups of their records and have print copies on hand. Some FFL software doesn't help owners with this but stay 'compliant' by telling the user they need to do those things.
Luckily, Fastbound does not fully fall into this scenario. Instead, they have a lot of features that help users create backups and notify that a user needs to backup copies. While their system isn't totally foolproof, and there are some areas where they could improve, I do think their method is the best on the market.
Fastbound FFL Pros and Cons
Top interface
Includes all necessary features
Backed by legal team
No free option for low transactions
Final FastBound Review Recommendation:
As you can see, FastBound is currently listed as my choice for FFL Compliance software. It has a better interface than others, is priced competitively, integrates with other systems, and does more than others to ensure you stay compliant.
Because of this, I give FastBound a top grade and list it as the Editor's Choice.