Walther PDP Review: A Perfect Out of the Box Handgun?
First made as a duty pistol for Law Enforcement and those alike, the Walther Performance Duty Pistol quickly took a sharp turn in being a well loved pistol around the entire firearms industry. Myself included, many now use the PDP as both a carry gun and a competition gun due to its modularity and performance. In this article we will look at why this pistol is now a go to both in the defensive and competition world.
Walther PDP Specs
Caliber

9mm

Action

Striker Fired

Capacity

15+1

Trigger

Performance Duty Trigger

Sights

3 Dot w/ Adjustable Rear

Slide

Steel

Frame

Polymer

Barrel Length

4 in

Weight

24.4 oz
Walther PDP Background
Walther is a company known for making beautiful classic pistols. I mean, who doesn't know the Walther PPK? The company showed their versatility though when releasing the Walther PDP. The first thing consumers saw was a 4 minute long video first seeing of a man in his bathroom putting on jeans and his carry gun. Then, turn to a cop gearing up for shift. In the end, both are involved in a grocery store shooting. This pistol hit the market when it was needed. It is a high end pistol with a price that Law Enforcement and civilians can afford and trustworthy in defending ourselves.
Men and ladies can appreciate the firearm due to it's easy to rack slide, light and clean trigger, and optic ready platform right out of the box. The grip features Walther's own stippling patterns, serrations on the slide, and a picatinny rail for white light. All things that those who are looking to have a trustworthy firearm need.
Walther PDP Features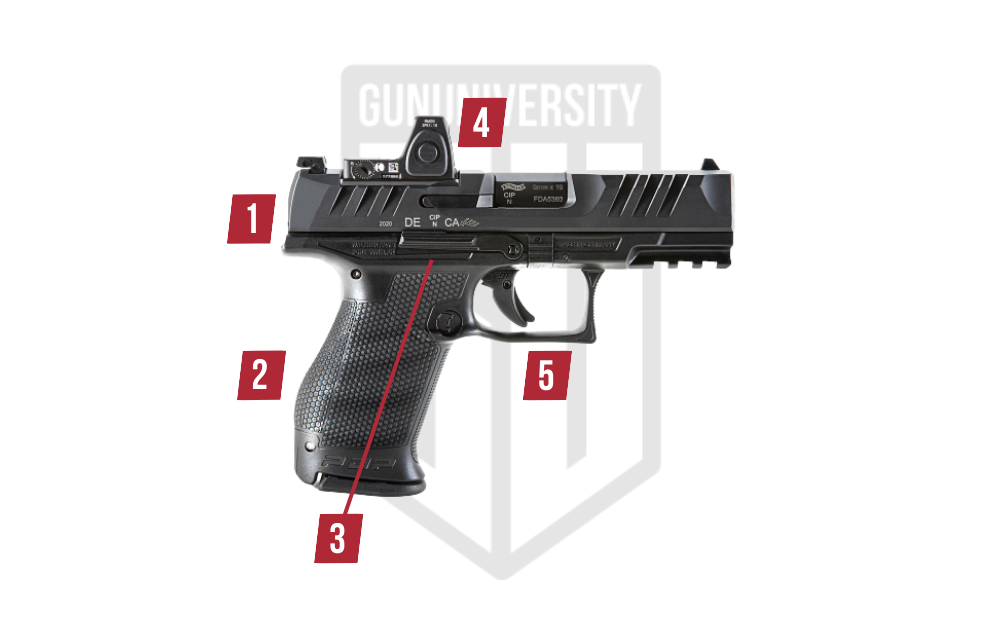 1
Easy to Rack Slide
Raised and protruding slide serrations for a more positive feel
2
Slide and Frame Modularity
Both compact and full size frames will fit with any of the three different lengths of slides.
3
Grip Angle
Engineered for pinky pressure and offhand support for better acquiring a red dot.
4
Optic Ready
All PDP models come optics ready, including a free optic plate.
5
Performance Duty Trigger
Defined trigger break and short travel
Models and Variations of the Walther PDP
One of the great things about the PDP is its modularity. You can get it with a few different grip sizes and slide lengths, as long as you want 9mm.
They also have the F series and the Pro Series options. The F series being designed specifically for female shooters while the Pro Series comes with a threaded barrel and a large magazine well.
Walther PDP – Our Take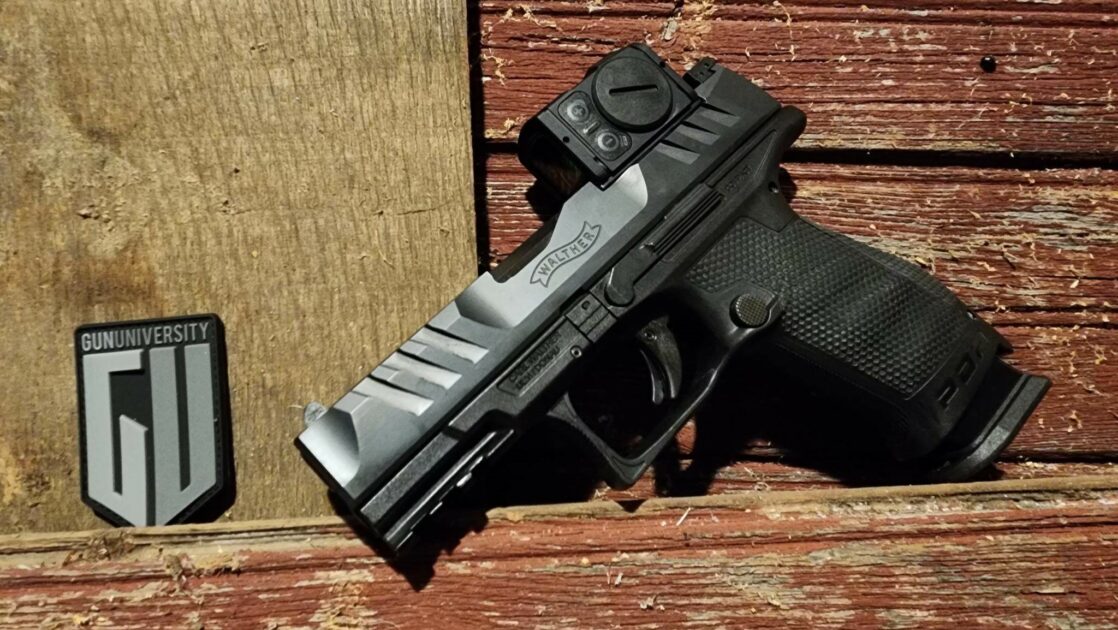 At the PDP release, the interest was there. An optics ready pistol with it's own upgraded trigger, red dot ergonomics shaped into the grip, and a factory upgraded slide? It was all things that those who buy a firearm will purchase to upgrade the factory gun! Not things that usually come already with an out of the box gun. When finally receiving the firearm they were right. It had it all.
If I was LE, this would be right up my alley as it is ready to go and shoots well straight out of the box. I'm not LE though, I am a female that carries appendix and dabbles in competition shooting sports.
Competition Shooting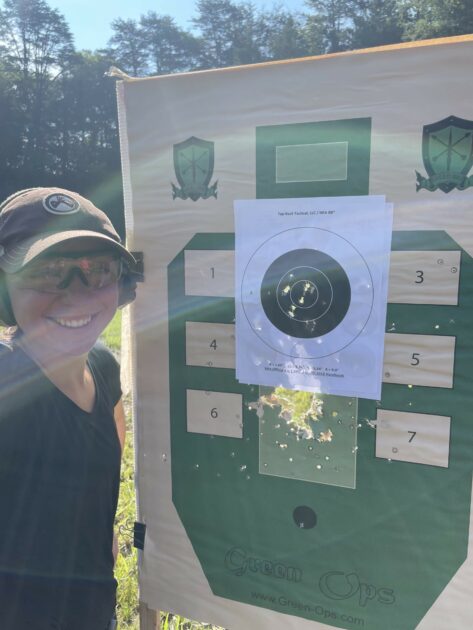 This firearm is the best shooting and most accurate pistol that I have ever brought into USPSA competition, including the ergonomics of it. Right off the bat you will notice the extended slide release, small undercut into the trigger grip, and magazine release button with ledge. These are all things that are needed when doing quick reloads on a stage or clearing a malfunction. My smaller hands have no issues with any of it including racking the slide. The slide also has a unique feature, it's serrations. Most slides have serrations that cut into the slide however Walther actually made their serrations protrude from the slide adding more grip.
The trigger and grip are also game changers in competition. With the PDT there is a pretty well-defined wall movement. If I were to explain it, as I am taking out the slack of the trigger there is then almost a small click/stop to the trigger letting me know I hit the wall however it doesn't impede my trigger press. There is then a clean trigger break and I can find that wall immediately again. A gamechanger in competition due to wanting to take that slack out as I'm coming onto the target.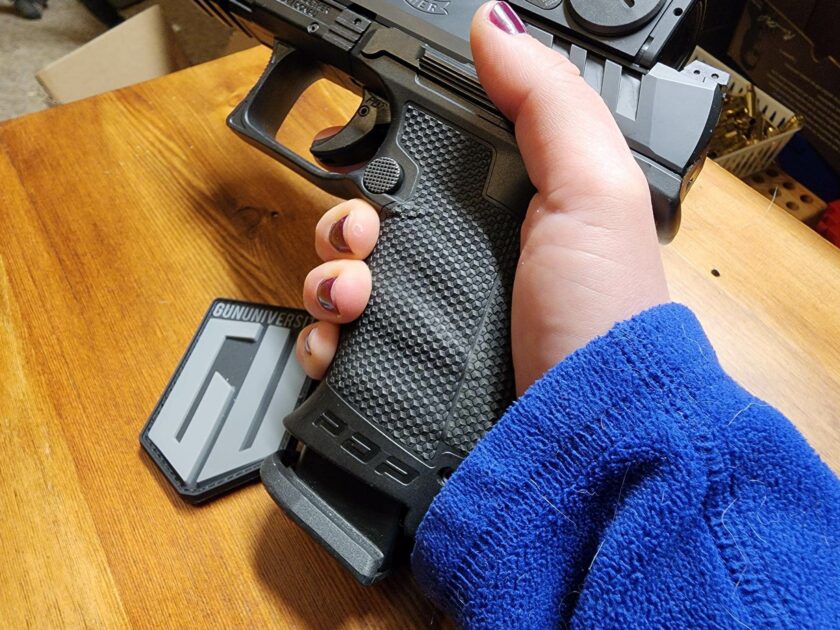 As far as the grip goes, it is legit made to find a red dot faster. On the grip Walther chose to add three almost "mound like" placements of material where your palm would land and pinky would push up into. Just enough fill that space in your grip and allow your pinky to press into the gun. A tip that many red dot instructors always mention is when you can't find the dot, press in with your pinky. This grip helps you with that. The grip also includes a small lip on the front of the magwell allowing your finger to find that first before ramming the magazine home.
The F-Series and Females Alike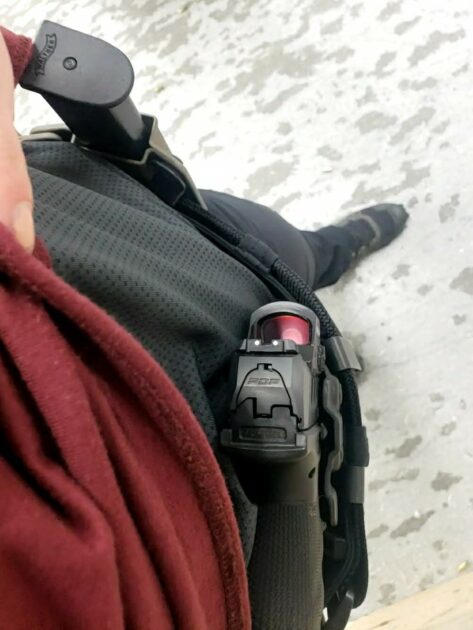 After the PDP took the firearms industry by storm a couple years later Walther launched the PDP-F Series. While this firearm still allows small statured females like myself to handle it with confidence, the F-Series takes it a step further with a new operating system for reduced recoil, shorter trigger reach, and a reduced grip size. Now, while this was geared for females, DUDES ARE LOVING IT. It's not a gender thing, it's a size and preference thing. Large hands have an easier time manipulating things right? So why wouldn't an improved firearm help with smaller hands? Walther did it again.
As far as carrying my PDP compact as a small female. I have shot it during a Green Ops Class and a USPSA match concealed in a C&G AIWB holster. It will conceal fine and be drawn with ease.
Shootability and Reliability
Although my version of the PDP is a compact, it shoots like a full size pistol. Recoil is barely felt and I don't lose the dot or my grip when shooting the gun. I haven't had one malfunction in the two years that I have been shooting it.
Value/MSRP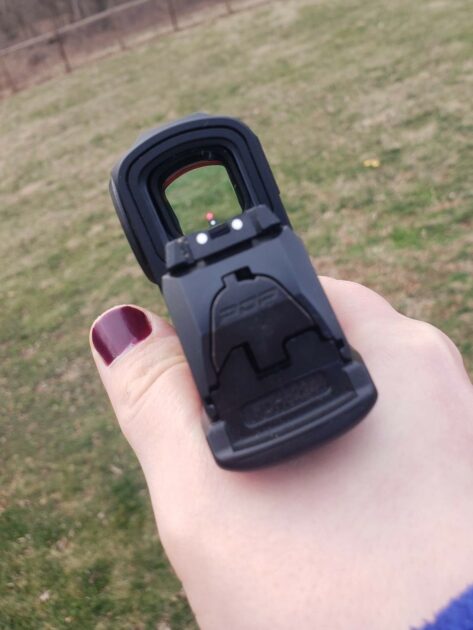 Remember that this firearm is geared towards Law Enforcement and concealed carry citizens. When in that customer base the price cannot be outrageous, or consumers simply won't be able to purchase and use your product. For a MSRP of $699.00 Walther was ensuring that we can afford a high end and trustworthy firearm. Think about it. Extended slide stop, serrations on the slide, improved trigger, optics ready with optic plate. Those are all aftermarket products that can easily add up to over $300 dollars. Most are buying firearms for 700 bucks and then adding another $300 dollars in upgrades. You don't have to do that with a Walther PDP. It comes with all features at a great price.
Walther PDP Pros and Cons
Magazines – Walther gave us 15 and 18rd magazines
Optics Cut Slide – Walther provides a free optics plate when requested during purchase of PDP. The slide comes cut for an optic already.
Trigger – PDT allows for a light trigger pull with a crisp break
Proprietary Optics Plate – You have to have a Walther PDP optics plate to mount any optic
Iron Sights – Iron Sights are not tall enough with optic, I can just barely see the front sight with my Aimpoint Acro on the gun therefore I need to buy suppressor high sights to get a good iron sight picture.
Report Card

Shootability

A compact PDP shoots like a full size, minimal recoil is felt and grip doesn't need to be adjusted due to an ergonomic grip.

A

Reliability

Not one malfunction so far, 5k rounds in

A

Ergonomics

An extended slide release, lip on the magwell, and protruding serrations all make manipulations quick and easy.

A+

Accuracy

The PDT allows for clean and light trigger presses. In a 5 round zeroing drill, all shots were in the same hole at 7 yds.

A

Value

All aftermarket parts that would normally be purchased no longer need to due to already being on the gun. Self Defense Folks thank you Walther.

A+

Our Grade
A
Reviewed by Stephanie Martz
Reader's Grade
A+
Based on 4 Reviews
Your Grade
Do You Own This Gun? Leave A Review
Success Your Grade Has Been
Added To Our Reader's Score
We use email to verify the accuracy of our reviews. We promise to never spam you.
Walther PDP Starter Pack
These three items are must haves for all firearms owners.
Eye Protection: Eyes are hard to replace, you need to have eye protection on when shooting. Here are our recommendations for the best shooting glasses!
Hearing Protection: Odds are you already are damaging your ears in day to day life before adding shooting to the mix. If you are going to be shooting you need to have good hearing protection.
Gun Cleaning Kit: Here is a link to our article on gun cleaning kits you'll need to keep your firearms maintained.
We searched the internet and found some deals on the Walther PDP.
Upgrades and Accessories for the Walther PDP
For handguns we always recommend a good holster. Safariland makes great holsters and we think we found a great one for you and your PDP.
We also recommend the aimpoint red dot sight and weapon mounted light to maximize the potential of this handgun.
Finally, you can never have too many spare magazines, and why not get the magazines that hold the most rounds?
Upgrades and Accessories for the Walther PDP
Level III Retention
Automatic Locking System
Fore Use with red dot optics firearms

Check Price

Duty rated
Larger Window yet similar footprint to a RMR
Side mounted battery compartment

Check Price

Mounts straight to the picatinny rail
Compatible with most holsters that accept lights
Tactile switches for easy on/off to identify targets but maintain light discipline

Check Price

Blued stainless steel construction
Polished steel spring
Polymer follower
Numbered witness holes
Removable polymer floor plate

Check Price
Best Ammo for Your Walther PDP
The PDP is great for both duty uses and competition. Stock up on range ammo and get yourself some duty ammo. We found a few options for you below.
Range Rounds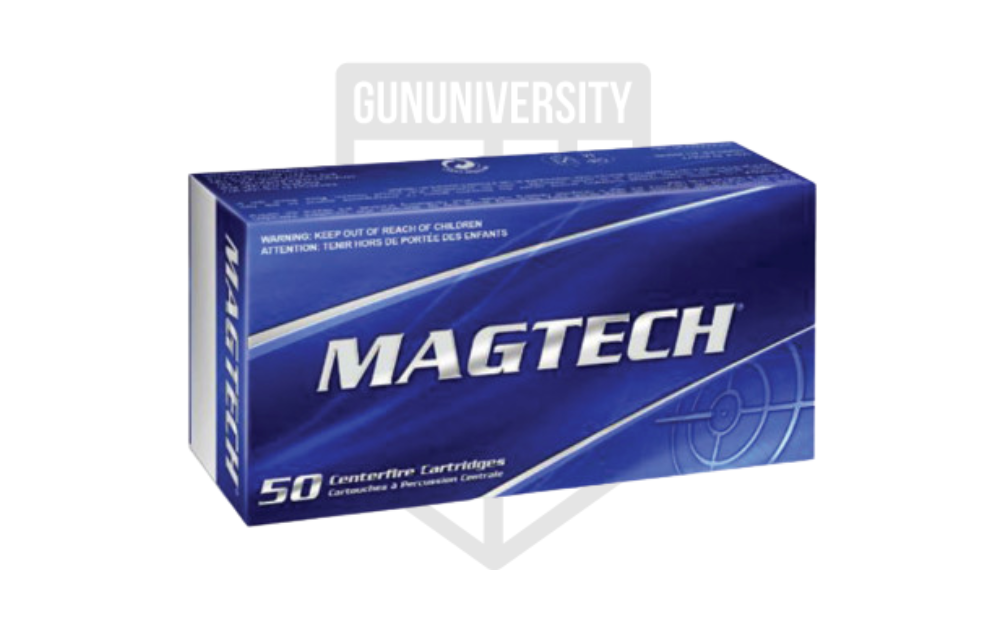 Magtech 9mm 115GR FMJ
Defensive Ammo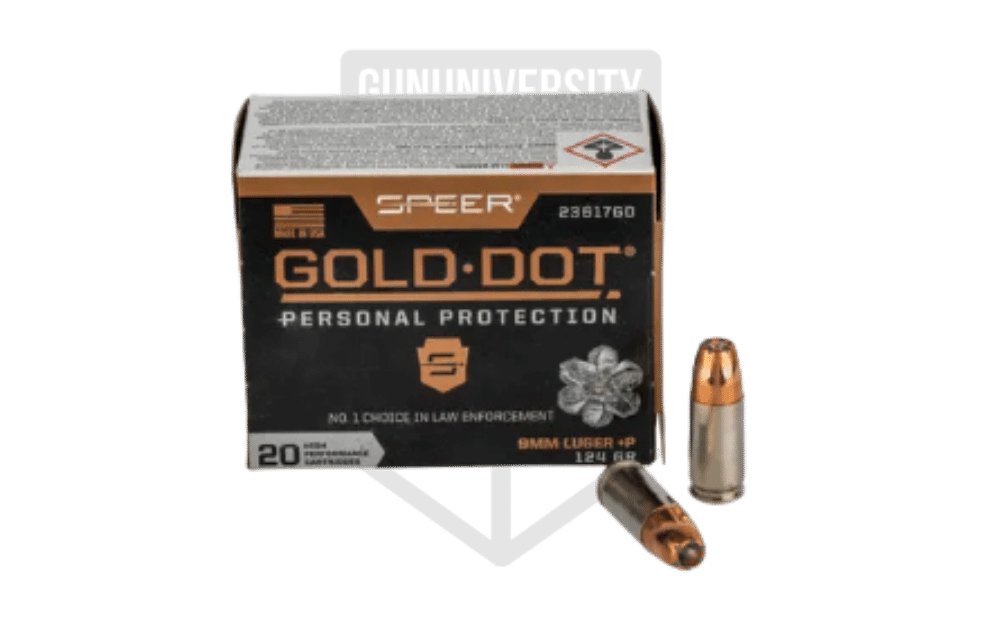 Speer Gold Dot 9mm 124 GR JHP
Other Pistols of its Class to Check Out
We gave the Walther PDP top grades! However, we have a few other handguns that we think you may also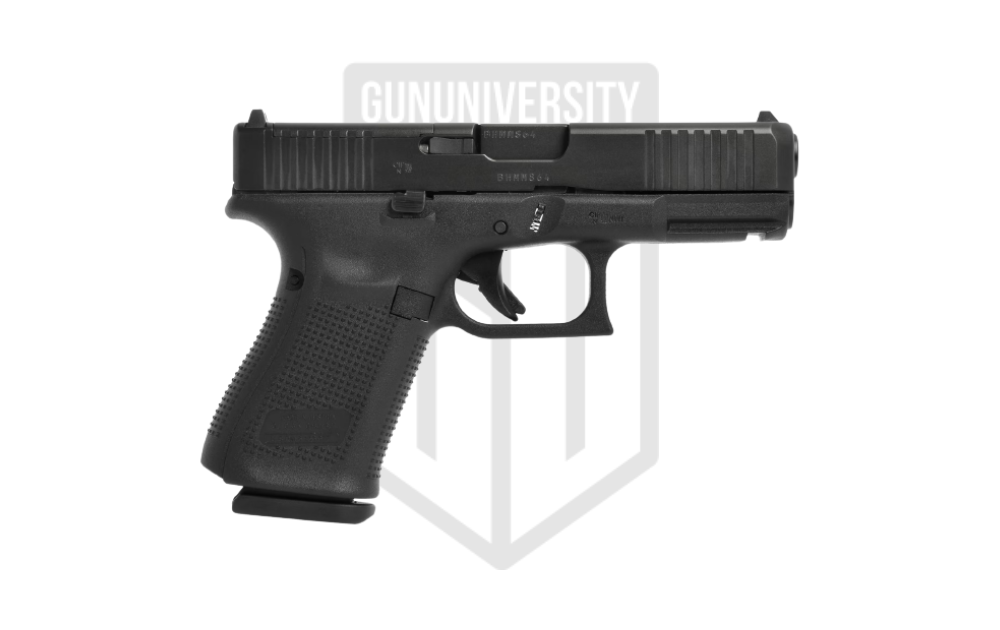 The popular compact Glock 19 with upgrades including optics ready MOS system, removed finger grooves, and front slide serrations in 9 mm Luger.
Shootability

A

Reliability

A+

Ergonomics

B

Accuracy

A

Value

A
Our Grade
A
Reviewed by Stephanie Martz
Reader's Grade
A+
Based on 2 Reviews
Your Grade
Do You Own This Gun? Leave A Review
Success Your Grade Has Been
Added To Our Reader's Score
We use email to verify the accuracy of our reviews. We promise to never spam you.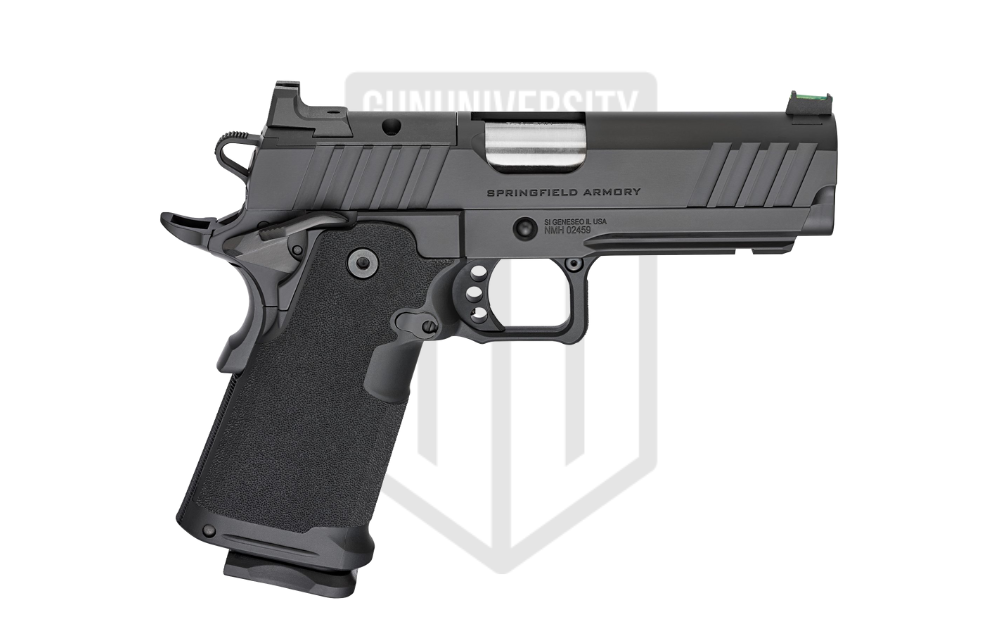 The Springfield Prodigy is an excellent double-stack 9mm 1911 with many performance upgrades straight from the factory.
Shootability

A+

Reliability

A+

Ergonomics

A+

Accuracy

A+

Value

A
Our Grade
A+
Reviewed by Stephanie Martz
Reader's Grade
B-
Based on 2 Reviews
Your Grade
Do You Own This Gun? Leave A Review
Success Your Grade Has Been
Added To Our Reader's Score
We use email to verify the accuracy of our reviews. We promise to never spam you.
How to Care for Your Walther PDP
Walther has one of the best online users manual I have ever seen. In my mind they have set the standard.
They have detailed videos showing you everything you could possibly want to know from all the makes and models along with the features of the firearm, to how it functions, to how to clean and maintain you Walther PDP.
Important Links and Manuals for Your Walther PDP
Check out the links below for the manufacturer's website and operator's manual.