FFL Boss Review: Best FFL Software?
FFL Boss is one of the more well-known compliance softwares on the market. However, is it the best, or will it serve you and your business needs? Well, that is exactly what I look to uncover in this FFL Boss review. Read on your questions will be answered.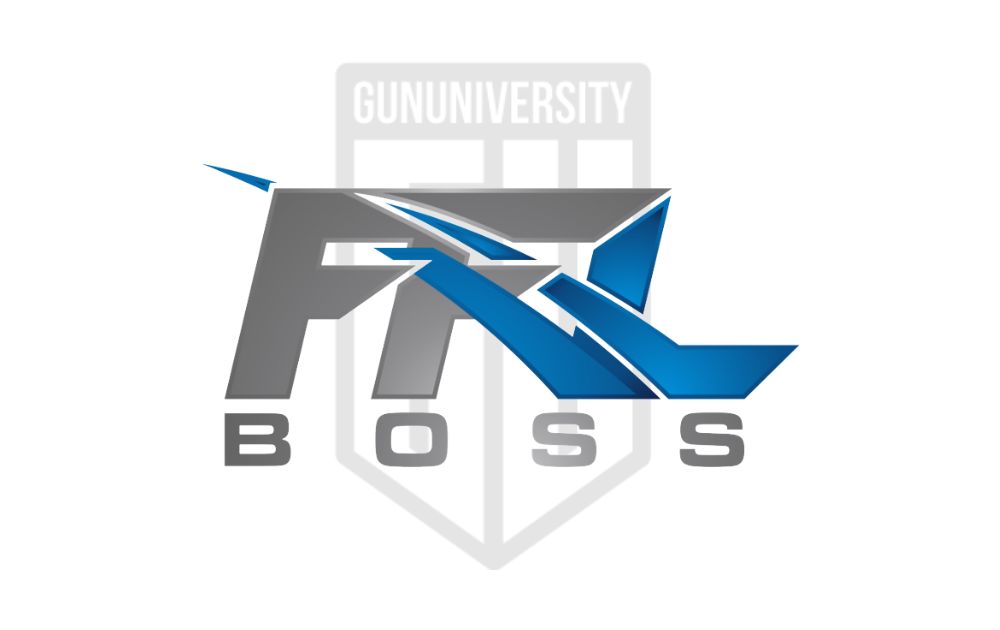 FFL Boss has all the features needed but isn't price competitive as other options.
Interface

B+

Features

A

Compliance

A

Price

B+
Reader's Grade
TBD
Based on 0 Reviews
Your Grade
Do You Own This Insurance? Leave A Review
Success Your Grade Has Been
Added To Our Reader's Score
We use email to verify the accuracy of our reviews. We promise to never spam you.
Complete Compliance? FFL Boss
Over the past few months, I've used almost every FFL compliance software on the market. When looking at discussing these companies, I figured there are four (4) general areas by which to compare them:
Interface
Features
Pricing
Compliance
So, in this FFL Boss review, I will analyze the software in each of these areas and discuss how it compares to others in the market and whether or not you should use FFL Boss as your FFL software.
Software Interface and Usability
First, let me start by discussing what I mean by the interface. The interface of a software is about how aesthetic it looks and how well the software is organized. Are the buttons in the right spot? Does it make sense where I should go to locate things, or is it a jumbled mess, and I have to study a user's guide to use it?
With this in mind, FFL Boss isn't very intuitive, nor is the interface well done. However, that being said, I found that the entire industry of FFL software does not have very good interfaces. So, comparing FFL Boss to the rest, I'd say it has the second-best interfaces.
A lot of it feels like when the creators planned the layout and design of the software, they started with certain features. That is speculation, but the layout feels like this was the case.
FFL Boss's Features
When it comes to features, most of the FFL software I checked had both electronic bound book and electronic 4473 file handling. There were also the necessary background checks, FFL ez Check, barcodes, and more. In many cases, they all do the same thing but with different labels.
So, instead of listing all those things, I want to take the time to discuss a couple of areas where FFL Boss is different. Unlike FastBound, FFL Boss, as far as I could find, is not backed by a legal group. FastBound has FFL Guard, which states that if something happens to the software that causes you problems with your FF license, you will be covered by their team. As far as I could find, I didn't see much on FFL Boss. And having that extra backup is very nice for those FFL owners without a business.
Also, for those who have large FF businesses, integration with POS systems is going to be incredibly important. Again, comparing the two, FastBound has better integrations and thus gives large gun stores the ability to process payment and run compliance software simultaneously.
How Much Does FFL Boss Cost?
With regards to pricing, FFL Boss gets my second-best grade in that department. Just like FastBound, all of their pricing levels give you just about the same capability, but their price increases as your number of FFL transactions increases.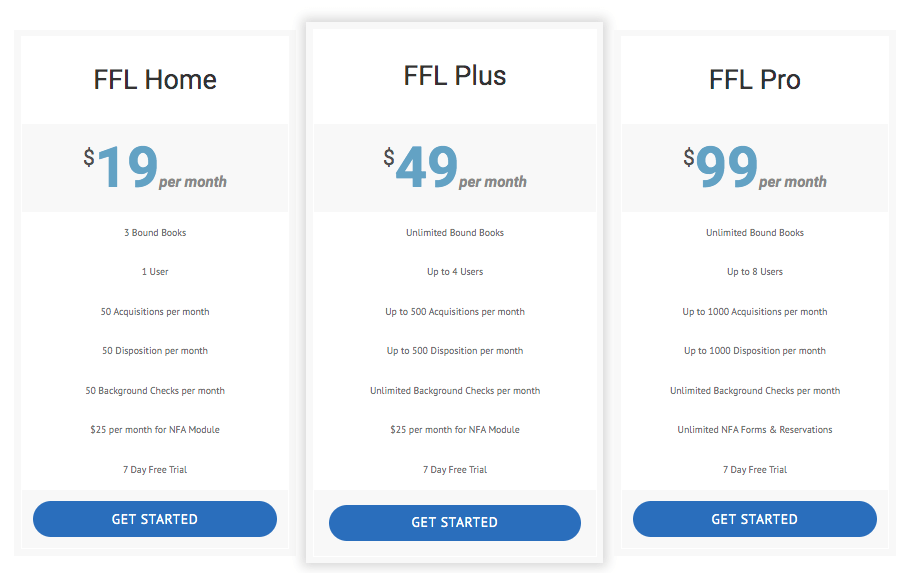 In order to explain FFL Boss' pricing and how it compares, we will have to bifurcate the two markets: small FFL or home-based and large FFL gun shops.
Small FFL or home-based FFL owners usually do between 1-100 transactions annually. Anything greater than that can be classified as large.
So, if you are a small FFL user, FFL Boss is not a good choice. You'd need to pay $19 monthly to get all the necessary features, which is $10 more expensive than FastBound. So, I wouldn't recommend FFL Boss if you have 100 or fewer transactions.
However, if you are a large gun shop or do over 100 transactions a year, then there are certain levels where FFL Boss is definitely a better deal price-wise.
So, you need to look at your transactions a year and then see which one has the better plan for you.
How Compliant is FFL Boss?
If FFL Boss wasn't fully compliant with the ATF, then it would get shut down. However, in analyzing a lot of FFL Software out there, it was evident that many FFL compliance softwares cover themselves in certain compliant rules, by just telling the user they have to do something, instead of actually doing it.
So, therefore, there are many softwares that while technically compliant, they don't perform certain functions to help you with compliance and place more responsibilities on you.

Regarding this issue, FFL Boss is tied for the top in the FFL software real. They do just about the same as FastFound, but more than alternate software sources like Gun Store Master and others can provide.
Generally good interface
Has all necessary features
More expensive than competitor
Internal turmoil
Final Recommendation:
As you can see, FFL Boss is an excellent software that is both compliant and sometimes competitive on pricing, depending on the number of transactions you do per year. However, it isn't the best interface, and lacks legal backing and certain POS integrations.
Because of this, I give FFL Boss second place and recommend FastBound over it.